Back when I first signed up for that free Blogspot account, I hardly knew what a blog was.  Our pastor had one, and then a dear friend started journaling her adoption process with one.  I knew of no other blogs, or how to find more of them if I wanted to.  When I found myself pregnant with our first child, I knew that grandmas were going to want to see belly pictures and plenty more of the little bean whenever he showed up.
So I started a blog.
It was super exciting.  "Today I had a doctor appointment and I gained 12 pounds."
Over the course of a few months, things like "Henry had green poop today" made the bloggy rounds.
My intended audience was family and a handful of friends… none of whom had any idea what a blog was to begin with, but whom also graciously humored me and clicked over every few days.  And then, I started getting comments from unrecognizable names.  I would call my husband in an excited panic "Do you have family in North Carolina? This woman commented on my blog and I have no idea who she is!"

Apparently, people were reading my blog.  I had no idea how they found me, or frankly, why on earth they thought my little family was interesting.  But I kept writing.
Four years later, that little web journal I started to document our growing family has turned into a thriving community that cries together, laughs together, and helps together. It's been an amazing journey and I still can't believe how far its come.
But.
Yes, there is a but. This blogging thing is no longer a casual, easy-going hobby.  Now, there are schedules and linky parties and PR requests, conferences, email inboxes that always have something unread in them… and my little Internet space is a lot of work. Like, actual, honest to goodness, I'm not even being dramatic: work.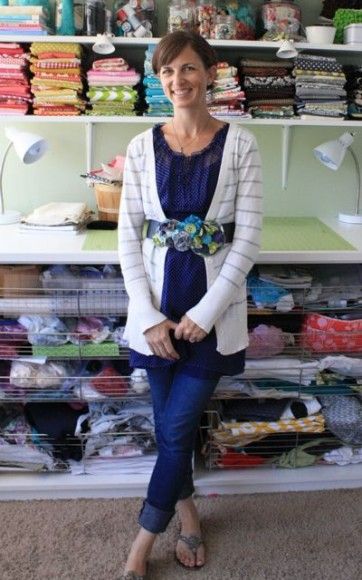 I'm friends with Lindsey Cheney of The Pleated Poppy, and we would often commiserate about our bloggy woes.  Her blog was even bigger than mine, plus she had a handmade shop that she had to keep stocked!
"I feel like my business has so much room to grow but I just can't seem to keep up with all of the emails and back-end stuff!  I don't have time for the creative part anymore!" Being the ever helpful friend I said "Well, why don't you hire someone to help with that stuff?"
I became Lindsey's Virtual Assistant for two years. It was a great job for this stay-at-home mama, and I loved working so intimately with Lindsey and getting to celebrate in her successes!  I felt like her personal cheerleader and Team Mom, all rolled into one.
Since then, lots of other bloggy friends have asked about my experience as a VA.  They know they need help, too, but don't know where to start, who to hire, or what to look for.  Eventually, someone suggested I write an ebook about it.  So with some prodding, I finally did.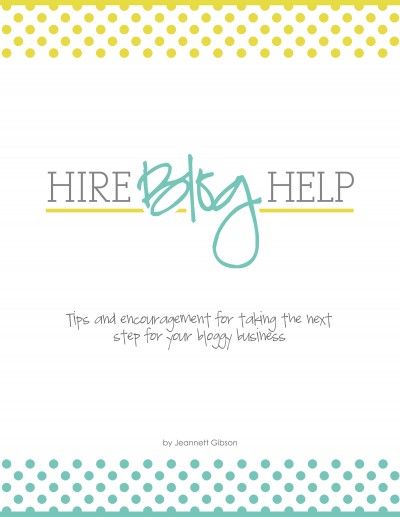 Inside my ebook you'll find a ton of practical tips for how to find a VA, what qualities they need and why they are important, and plenty of actual nuts-and-bolts ideas for what kind of work they could be doing for you.  I also included words of wisdom from some of the best bloggers in the business:
Since the ebook launched, I have gotten countless emails from people who want to be the hired help.  "Will you be writing an ebook for people who want to do this type of work?"
The answer is that I haven't written that book—partly because I haven't found a few extra hours hidden in the cushions of my couch—but also because so much of what I would write is already in my Hire Blog Help ebook.  While the ebook is geared to bloggers needing hired help, the information and tips in there are completely applicable to someone wanting to become a VA!  So if you've been toying with the idea of helping out a blogger, this book is great for you too!  Promise.
I hope that my experience helps others.  Blogging should be the fun creative outlet it once was. And there are plenty of people out there who would love to help!  Let's make those connections and help each other thrive in this latest form of communication.
Are you a VA? Looking for one? In what ways would you use a virtual assistant?