As I wrapped up my working from home series on Monday, I got a number of emails from readers, asking about the world of being a Virtual Assistant (VA). What is that job, how do you become one, how do you market yourself, and how much can you earn?
Great questions — and ones I'm not qualified to answer. I have a VA, but I've never been one. Last week, contributor Heather Allard provided some basics about being a VA (along with other work-from-home ideas), linking to Dawn Martinello for more info. Dawn was so helpful in the comments that I asked her to go in to a bit more detail with her expertise.
So, the following are thoughts from Dawn herself. Hopefully this is helpful to you who are asking for more info.
"When I started my VA business 3 years ago, I literally had $20 in the bank and a computer in my office. I didn't graduate from university and I didn't have a background in business, marketing or office administration. What I did have was gumption, determination, and a knack for learning on the fly. Our local economy had tanked, my husband's job was teetering on the brink of death, and I needed to figure out how people would be willing to spend money on what I knew how to do. Within six months, I had managed to use Twitter to fill my dance card with clients. It's not always this easy to break into the business, but it doesn't have to be hard either.
"You'll find every definition of a Virtual Assistant under the sun — some people are adamant that VAs are only those who provide general office administration tasks — but the industry has exploded into much more than that. There are product launch specialists, business managers, video pros and communication managers.
"A good place to start (for information, peer support, and finding your first clients) is two of the biggest VA forums out there. You can dig up hot niches, find out how to transition from a full-time job to your new VA business, or just jump in and start asking some questions. Both sites offer RFP sections, though only VAF is offered free of charge.
• VA Networking
• Virtual Assistant Forums
"What you WON'T usually see on those forums is talk about rates. I've seen rates as low as $20 per hour and as high as $100 — especially for technical services. But a solid "general" virtual assistant shouldn't have any problem commanding $30 to $40 per hour for their services. There's a lot that goes into setting your rates, so take your time with this.
A "natural" approach to finding a VA
Lisa Byrne, another Simple Mom contributor and creator of WellGrounded Life, found her ideal VA in a fun way:
"My best (and current) experience is with a mom who was one of my past course participants. She loved the course so much she contacted me and asked if there was any way she could be more connected to my work and if I needed some admin help. She has turned out to be an incredible resource, super effective, and thorough — I trust her implicitly, and the best part is that I feel she truly gets what I do. She offers me ideas and thoughts from the 'student' perspective, which has been invaluable. Sometimes the best help can come from your own community, who is invested and believes in your work, and has tons of gifts they can offer."
I, too, found my VA in a real-life friend and reader. Jenny came to me as someone who wanted to be part of SLM, and knew that I was swamped. She was skilled and experienced in what I needed, and I also trusted her implicitly. Though we live in different towns, we try to grab breakfast when we can. For me, it's a great combo of real life relationship and Simple Mom reader and enthusiast.
Interested in becoming a VA?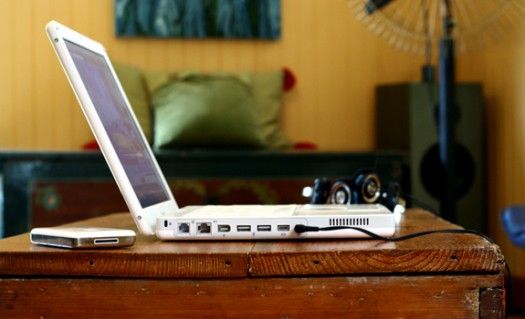 Jenny helps me take SLM where I want it to go — she only works a few hours monthly, but now that I have her with me, I can't imagine doing my work without her. She moderates comments, forwards the ones I need to answer, selects and uploads guest posts for me to edit, and filters through HARO requests.
You, too, can be that person for someone else. Dawn has shared these helpful links if you're wanting to learn more:
I thought it was great fun to find an ideal assistant organically. Perhaps you're getting to know a blogger or entrepreneur online, and you know a thing or two about social media, email, or graphic design. In a non-spammy, non-stalky way, offer to help in a professional way.
Need a VA?
They're worth the money, even just a few hours monthly. If you find yourself wearing too many hats for your head to handle, perhaps it's time to delegate a few tasks to someone who can handle them well.
Want to be a VA? What else would you like to know? Need a VA? What kind of services would be most helpful? (Just so you know, any commercial-like comments will be deleted. We want to hear from real people, not companies or robots. Thanks for understanding.)