A few months ago, I wrote about the nine essential steps for building a home business that works and touched on how to choose a business based on your work experience, talents, personality, children and passions.
You see, after starting three successful home businesses over the past decade, I know firsthand that working from home is a dream that's well within reach. But I also know that sometimes, even though you really want to work from home, it can be difficult to envision the home business that's perfect for you.
Tsh has been sharing how blogging is in her element, and is even tinkering with the idea of teaching a blogging 101 webinar for you to learn the basics of that craft. But what if blogging's not your thing?
I thought I'd share five home business ideas along with real world examples of moms who are successfully running this kind of business. I hope these ideas get your mom entrepreneurial juices flowing.
1. Copywriter
Do you have a way with words? Then an at-home copywriting business might be just the gig for you.
Copywriters are wordsmiths for hire and write for individuals and companies to craft the copy, or words, that you see on things like websites, sales brochures, press releases, advertisements, TV commercials, book proposals, marketing materials, newspaper articles, blog posts and more. Copywriting is work that can be done from home, your garage, the beach or even Timbuktu. Start-up is quick and easy, and about the only things you need are a computer or even just a notebook and pencil.
If your writing is persuasive, creative, convincing and compelling, hang out your copywriting shingle and put those words to work for you.
Real World Example:
James Chartrand, a mom entrepreneur with a male pen name, has built a virtual empire at Men With Pens. James is a crack-copywriter who leads the Men with Pens team of graphic artists, web designers and web developers.
2. Virtual Assistant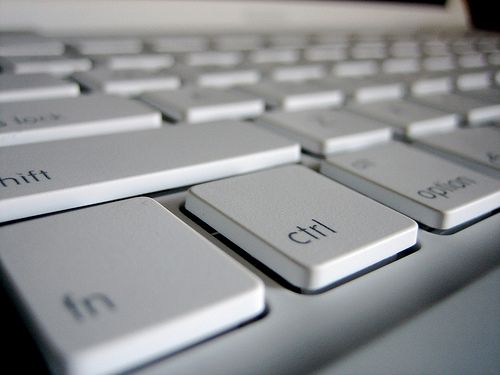 Photo by alcomm
Are you a multi-tasking gal Friday? Sounds like you're a VA, or virtual assistant, in the making.
Virtual assistants work for big companies, small businesses and solo entrepreneurs providing administrative, technical and social support.
Some common tasks that VAs complete are customer service, internet research, data entry, website maintenance, social media outreach and more. You can provide an endless array of services depending on your background, training, skills and experience.
Like copywriting, virtual assistance can be done from home or anywhere you might be in the world, as long as you have a wi-fi connection.
If you like helping others whittle down their to-do list while getting paid to do it, consider launching a virtual assistant business.
Real World Example:
Dawn Martinello is the multi-tasking mama behind Monday Morning VA. Dawn offers incredible virtual assistance for business owners as well as training for new VAs, all from the comfort of her home.
3. Graphic Designer
A picture is worth a thousand words. And sometimes, a thousand dollars if you're a graphic designer.
A graphic designer communicates ideas visually though images, logos, charts and graphs by using fonts, colors and icons to create a memorable visual identity for a product, service or individual. Think Nike, Google or Seth Godin.
Like copywriters, graphic designers can work for individuals and big companies to whip up eye-catching creatives for sales brochures, websites, packaging, trade show displays, business cards, advertisements and more.
But while graphic designers can work from home using just a computer and a desktop publishing program, the really good ones (read: successful and profitable) have some formal training and industry software like Photoshop or Illustrator.
If you can help entrepreneurs and companies nail their marketing message by creating amazing graphics, then an at-home career as a graphic designer is in your future.
Real World Example:
Mother of two and graphics-guru Shannon Whealy is the founder of Turnaround Design, a graphic design company that specializes in creating powerful brand identities for small businesses and entrepreneurs.
4. Bookkeeper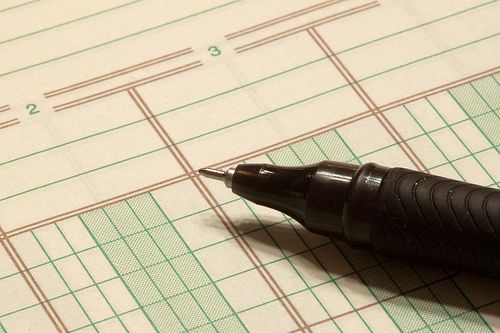 Photo by Gen Bug
Hey, someone has to count the beans. If you have a knack for keeping records of income, expenses and all things financial, it may as well be you as a bookkeeper for hire.
Bookkeepers help a company manage cash flow, keep track of profits and losses, and make spending plans based on current and past financial performance. Bookkeepers can keep record by simply writing income and expenses in a ledger, using a spreadsheet like Excel or by inputting information using more sophisticated accounting software.
If you enjoy and excel at (no pun intended) number-crunching, a bookkeeping business may be cool beans for you.
Real World Example:
Mom entrepreneur Bari Tessler took her successful bookkeeping business to a new level when she created a dynamic self-study program called Conscious Bookkeeping that offers what she calls "financial therapy", values-based bookkeeping and life-visioning.
5. Store Owner
Do you enjoy playing personal shopper or selling friends and family on your favorite new products? Then open your mind to the possibility of opening your own online store.
Creating an online store gives you a chance to sell the latest and greatest without the expenses and overhead of a brick-and-mortar store. The best part? It takes just a handful of steps to get your store up and running fast:
Choose what kind of products you'll sell and where you'll purchase them from at wholesale.
Pick a business name, register it with your state and obtain any licenses or permits you might need.
Open a Paypal account to accept credit card, debit card and check payments from customers.
Establish your store policies.
Promote your store on free social media sites like Facebook and Twitter, and submit your website to search engines like Google and Bing.
If you love selling products that customers love to buy, try on online store ownership for size.
Real World Example:
Mother of five and e-commerce entrepreneur, Heather Ledeboer runs the uber-successful Mom4Life.com from her home in Idaho. Heather and I share a fun history – Heather's store was one of the first to carry my baby products and a few years ago, I wrote her tagline, "Motherhood's a journey. Gear up."
Open for Business
I hope these five business ideas have helped you move a little closer to your dream of starting a home business. If you're still searching, come on over to The Mogul Mom and browse one hundred more home business ideas.
So, what kind of home business is in your future?