As The Art of Simple soon comes to a close, this will be my last post. Having been a blog reader and podcast listener for many years before I was even a contributor, I'm so grateful to have been a part of this beautiful community. Thank you, Tsh, for creating this space and for welcoming us into it.
Our lives have all been turned upside-down this year in some way. As I look back on all the posts I've written here, I see some clear themes: We long for connection. The world woos us with its beauty. And there is always light breaking through. We need these things now—not just after our struggles are over (are they ever?) but in the midst.
So on the cusp of Advent, at the end of a year where life has changed as we all know it, I cannot think of anything I'd rather share for my last post than this: how the light is currently breaking through.
It's time to take some time to reflect, feel the shift, and grab hold of hope and light. For me, seeing the light is being reminded that God—Father, Son, and Holy Spirit—encircles us and will never, ever leave us. My focus for Advent is being present, seeing that good and beautiful things are still growing right here, right now.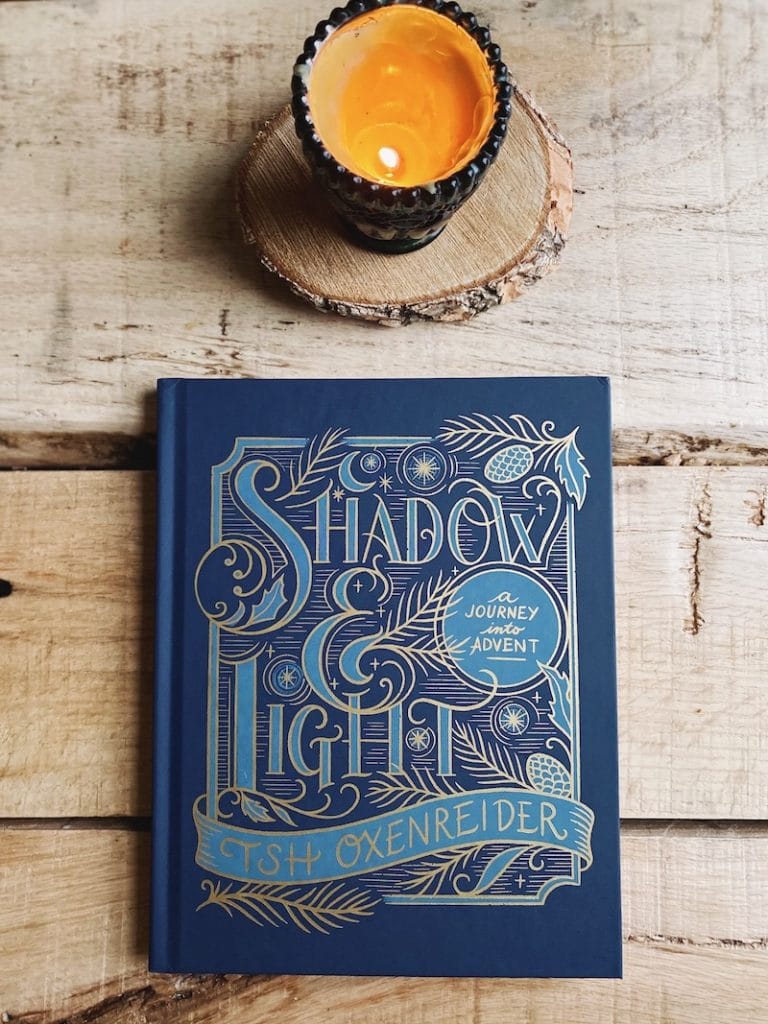 Tsh's new advent book, Shadow & Light, is a perfectly-timed guide for us. I posted about the book on Instagram and asked people to share one way (big or small) they've seen the light breaking through this year. Here are a few of them:
Staying connected with loved ones over Voxer.
Provision to return to the states in the midst of the pandemic….and being here for the most glorious fall I can remember!
Starting our first little garden this spring.
I got my dream job.
Watching my baby girl transform into a toddler.
Hard but healing conversations.
Watching my kids become friends with each other.
I love having my teens home more, feels like time slowed down a little.
The moments taking walks with my children.
Watching God bring healing and forgiveness in relationships.
So much light.
Yes, our lives have been turned upside-down this year, but the good news is that we live in an upside-down kingdom. Advent reminds us that humility—not pride—actually wins. In our helplessness, we find strength.
And in the midst of darkness, there is always light breaking through, often when it doesn't make sense at all…
There is healing in relationships where we least expected it. The less we have, the more we realize how little we need. Something that should have destroyed us is redeemed. We are provided for in ways we could never have imagined.
Here are some recent ways the light has been breaking through in my life:
On the drive home the other day, I passed the most towering, breathtakingly beautiful ginkgo tree I've ever seen. And it was in a random parking lot next to a realtor and a cigar shop. You better believe I pulled over with the car still running, my girls and I got out of the car and basked in it.
I felt a deeper kinship than ever with the land on our farm this year. This is the year I went from "wannabe flower farmer" to "flower farmer," and every bouquet was a beacon of light.
My book club is my happy place! It's a safe, soul-filling space full of coziness, tea, novels, snacks, and close friends.
Drawings from my girls. Giraffes and owls and mermaids and princesses and trees galore. My walls and drawers are filled with them.
Our farm store and chef business have thrived this year, even through Covid — people still need space for connection around the table, with nature, and with where their food comes from. At one of our socially-distanced Kindred Dinners this fall, a doctor said, "This made me feel a little normal again."
I got to visit with my mom after not being able to see her for almost a year, and the simple joys of just taking walks and sitting on the porch watching the sunset with her were such gifts.
My girls are growing and finding new passions this school year: one wants to be a scientist, and one wants to be a chef/aerial silks instructor, and we are here for it all.
We're planning another slow and sacred Christmas Day which has come to be one of our favorite family traditions.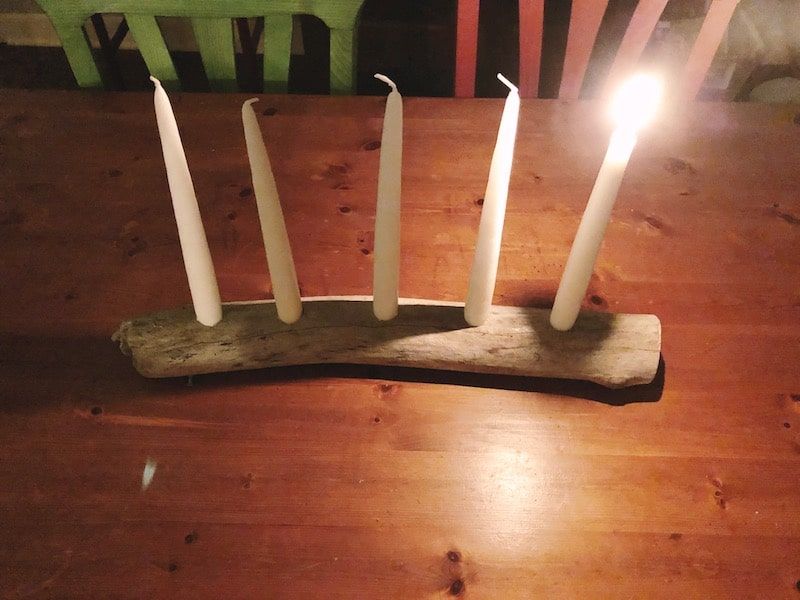 Looking for the light doesn't mean that we don't acknowledge the loss. The fact that there's even light at all is because there's contrast—there is darkness looming, and things will crumble sometimes. But what choice do we have? We can choose to see the light breaking through, or not.
I choose hope. I choose light. I choose life. That's the best, last thing I can say in this space. Thank you for reading my words and sharing your thoughts, lovely readers.