When I started creating the writing prompts for my first Gadanke journal, I was so excited. My grandma had inspired me to help women capture their stories as we quickly scrambled to record everything she could remember when she was about 90.
She had a zip-top bag of old letters she exchanged with college friends during the early years of her marriage. My dad pulled together all of her photographs. I interviewed her on NPR's StoryCorp. And she wrote and wrote.
She wasn't always onboard with me and my dad. In fact, she kept saying to me, "Katie, my story doesn't matter. No one wants to hear it."
"Grandma," I would say. "Tell me your story. I will listen."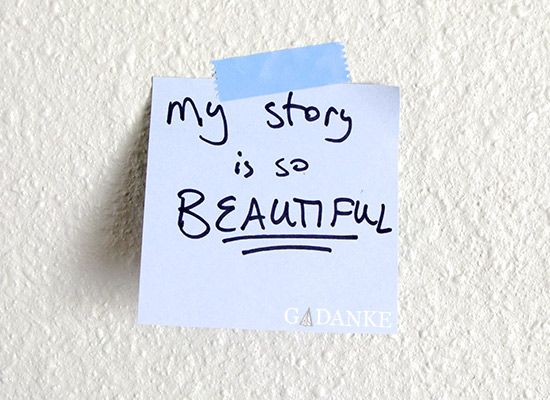 Photo by Katie Clemons
And you know what? She would start talking. This is how we learn from one other and how we inspire each other. We have this deep biological need to be heard. And unfortunately, as women, we're not always sure our stories matter. We struggle with a sense of worthiness.
We are wives. We are homemakers. We are mothers. Cooks. Cleaners. Bill payers. Wipers of runny noses. It's true. We are also so much more than those titles. We are fabulous givers, dreamers and doers.
Pause and celebrate that about yourself.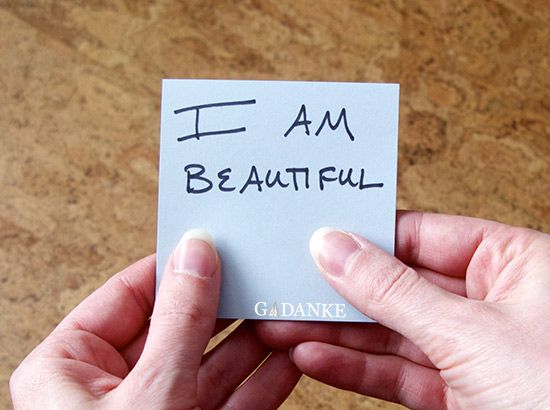 Photo by Katie Clemons
Today, I thought I'd give you some simple gifts: a few resources to check out, plus an exercise to help you remember your worthiness. These remind me of what I learned from Grandma's experience.
1.
Look at this series of posts called
"I am Enough"
on Tracy Clark's blog. All sorts of incredible women talk about how they're tired of being remembered for the A+'s they received or feeling like their bodies are flawed. It's beautiful!
2. Watch this TEDxTalk called "STORY MATTERS: Empowering Our Community and Lives Through Shared Narrative." (By me!) To let ourselves be deeply be seen by others, I've found that we need to deeply see ourselves first. We have to start with self-love.
3. Read Brene Brown's book, The Gifts of Imperfection: Letting Go of Who You Think You're Supposed to Be and Embrace Who You are. She whispers to your soul here, saying pishposh to the images and messages that tell us what we need to feel worthy.
4. Pull out a sheet of paper and your favorite pen. Write your responses or reactions to these writing prompts, pulled from my She journal, which helps women focus on themselves and introspection:
These aren't just daydreams.
Today is the day, she decided! But tomorrow would also work.
She finds that discovering inner beauty is a fairly complicated thing.
Know that you are not alone on those days when it seems hard to connect with your self. But remember, you have lives and stories that are worthy of being celebrated.
How do you remind yourself that your story matters?