When it comes to loving people, I love to give gifts of all kinds (it's my number one love language actually). There's something special about picking out something just right or coming up with an idea that is sure to remind the recipient of a good memory or maybe fill a need they didn't know they had.
I've always loved to create homemade gifts when time permitted, but as I've settled into my thirties, a time where I feel like I've gotten to know my true self on a deeper level, my love for gift-giving has settled into a specific kind of giving– homemade edible gifts. That's right, I'm talking about giving food I've made to other people.
Giving the gift of food feels like providing a dose of nourishment to both the body and the soul. I'm giving them something that (hopefully) tastes good and fills their tummy, and I'm giving of my time and efforts in a way that I hope conveys the feelings I have for that person– love, friendship, gratitude.
When I recently read Summer at the Little Beach Street Bakery, I came across a quote that so beautifully captured the feeling I get in cooking, baking, and mixing up food for loved ones.
Author Jenny Colgan describes "…the sure and deep happiness of feeding people something homemade and natural and good; seeing their faces crinkle with happiness as they inhaled the smell of it."
Colgan's character, Polly, was describing bread, and the joy of baking it for others, which is something I have experienced since I began dabbling in sourdough. It is indeed a sure and deep happiness that the recipient seems to experience when tasting homemade bread.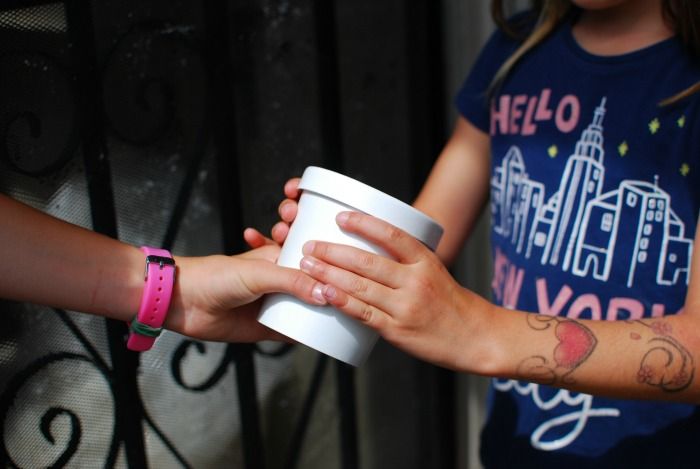 Other than bread– which often gets put to the back burner (pun intended) when the heat of summer hits– my other go-to food gift is cold, creamy, delicious ice cream. Because, there's really nothing like, as author Nina Planck calls it, "the sheer sensual joy of eating homemade ice cream."
I fell in love with making homemade ice cream years ago, and over the years I have grown to relish the act of breaking it out of the freezer for guests and at gatherings, and also gifting it.
The great thing about ice cream is that it's a bit of novelty to have it in homemade form, and it's also a customizable gift. I can find or develop just the recipe for my recipient that is sure to tickle their sweet tooth's fancy, and can even experiment with alternatives to ingredients that are off-limits (like coconut milk, recipes with no eggs, or natural sugar substitutes).
There is a beauty in gift-giving when it can show that we truly know a person.
The possibilities for homemade ice cream flavors are endless, and often quite simple. Over the years, I have found my number one, go-to flavor to be one of the easiest recipes I've ever made.
It is a commonly gifted recipe as well, as certain friends will attest to who have received it on a birthday, as a thank-you, or along with a meal after having a baby.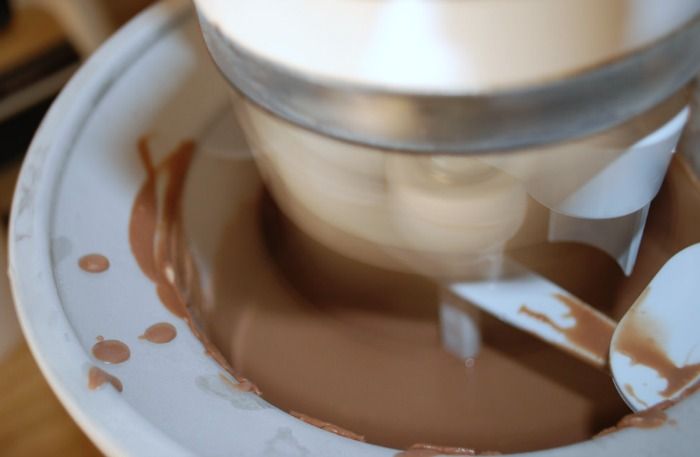 To get started, all you need is an ice cream maker, and containers to give your ice cream away in (in a pinch, washed out yogurt containers work great).
My favorite tools of the trade are my KitchenAid ice cream bowl attachment (hooray for not needing to store another whole appliance! I just keep my bowls in the freezer so they're ready to go), and my Sweet Bliss one-pint containers which are the cutest way to gift ice cream, with a simple handwritten flavor note written on the lid.
And now, without further adieu, here is my easy Chocolate Peanut Butter ice cream recipe (it's adapted from a David Lebovitz recipe).
Chocolate Peanut Butter Ice Cream
makes about a quart
2 cups half and half
1/4 cup cocoa powder
1/4-1/2 cup sugar or alternate natural sweetener (play around with this, it doesn't need to be overly sweet to be good)
pinch of salt
1/2 cup natural creamy peanut butter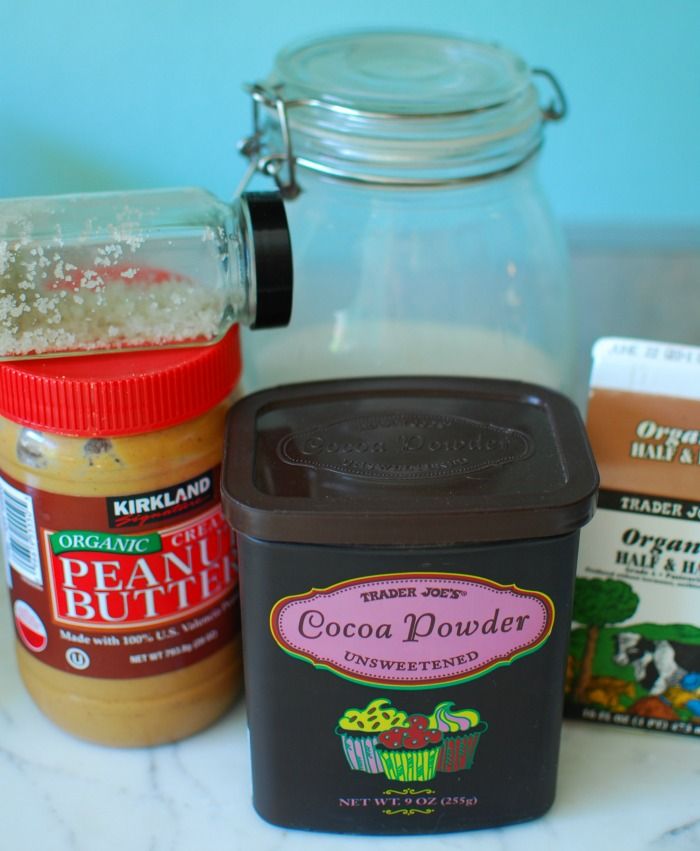 On the stove top, whisk together all ingredients except the peanut butter in a saucepan, over medium high heat. Stir frequently until it comes to a full rolling boil. Remove from heat and mix in peanut butter (I sometimes also add a dash of vanilla here). Cool as much as possible and then freeze in your ice cream maker according to the manufacturer's directions. Enjoy!
Did you know July is national ice cream month?
Maybe that's a great time to gift your first batch of homemade ice cream. Be prepared to see that sure and deep happiness all over your recipient's face.