Two nights ago, I had one of those dreams when you're almost awake but not quite, where your body can sense that the alarm is about to sound and it's time to start the morning flurry of lunch packing and backpack grabbing, so your brain squeezes in one last dream.
I dreamed my family and I were going on another trip around the world, and I needed to pack. My synapses tapped into the knowledge I gained through experience, then curated it. I watched my arms hold up t-shirts in front of the mirror, deciding if it's one of the two colors I could live with indefinitely. I flat-packed my wardrobe into a packing cube, the folding method I switched to halfway through our trip when I abandoned the rolling technique. I hemmed and hawed over shoes, knowing I'd do it differently, but still not exactly sure how.
At the end of the dream, I zipped up a much lighter pack than I did in reality, a year and four months ago when we first left Oregon for our circumnavigation around the globe. In my dreamlike state I embraced this simple truth I learned on the road: If I need something, I can always find it. No need to pack any just-in-cases. Extra socks can be found anywhere.
My dream was so vivid, so particular and detailed, that I grabbed a yellow legal pad soon after waking and scribbled down my packing list. My mind gave me this gift of insurance, a down payment for future travels, and I wanted to tackle it to the ground before it flitted away like most dreams.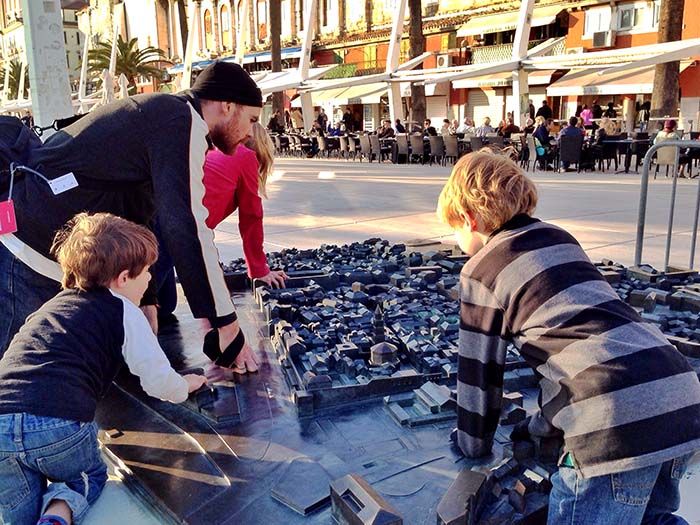 Later that morning, Kyle and I dreamed of a new expedition and penciled in a soft, tentative date to do it again, before the three kids leave the house and start their own adventures. It feels good to have something on the horizon, even in this stage, this fuzzy whisper of an idea.
It's already helped my mood enormously.
See, since we've returned from our travels, I've been a bit…. down. Not depressed (I know what that's like first-hand), not sad, and not grateful for our experiences. Not a day goes by when one of the five of us conjures up a memory from our time. When it happens, we pause in hazy appreciation, like when you relish the thought of your favorite Thanksgiving side dish in June. We have nothing but appreciation for the gift of that year.
But I've been down, and I think I've pinned down why it is: It's because I've been uninspired.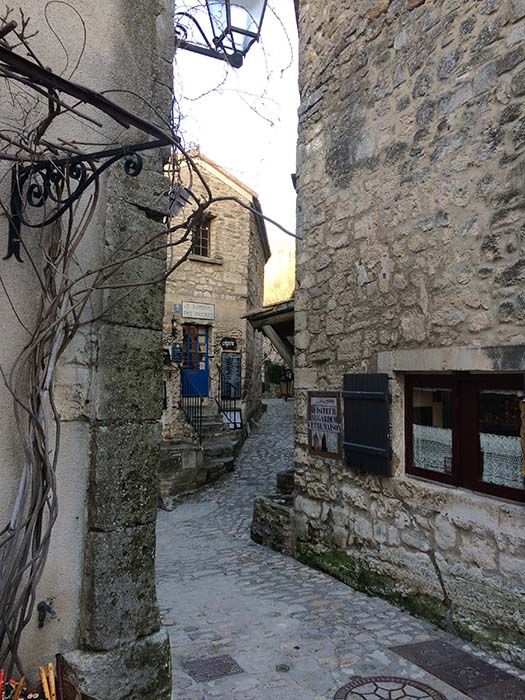 Our return was a whirlwind I won't bore you with (mostly because it involves storage containers and signing papers), but for months afterwards, we felt upside-down and unsure which way was next. A new school year knocked at the door, so we hurriedly picked a place to plop down our stuff for a year to give our kids a smattering of stability. Now, our days are filled fulfilling that lease while we mull that "what's next?" question with a bit of breathing space.
This lease-fulfillment phase isn't exactly Instagram-worthy, at least compared to the rolling tea-leaf hills of Sri Lanka or the museums in Paris. Where we are, in the suburbs of Austin, isn't picturesque compared to the back roads of central Oregon and the river-carved trails in the Pacific Northwest, where we lived before our trip. There's a reason I haven't Instagrammed much, in other words:
I haven't felt inspired.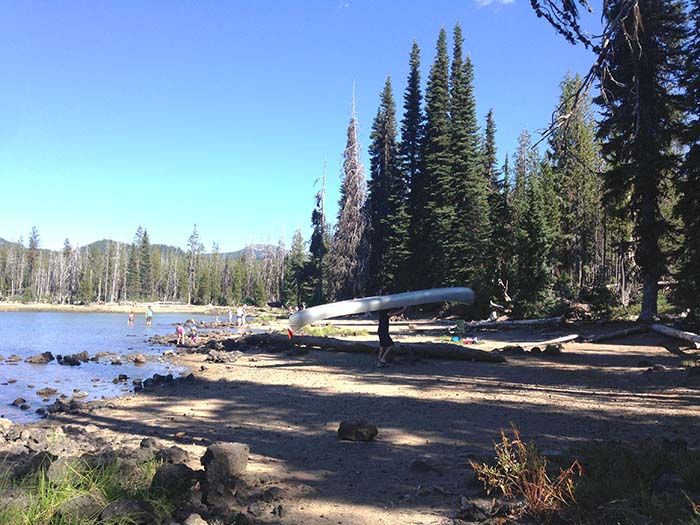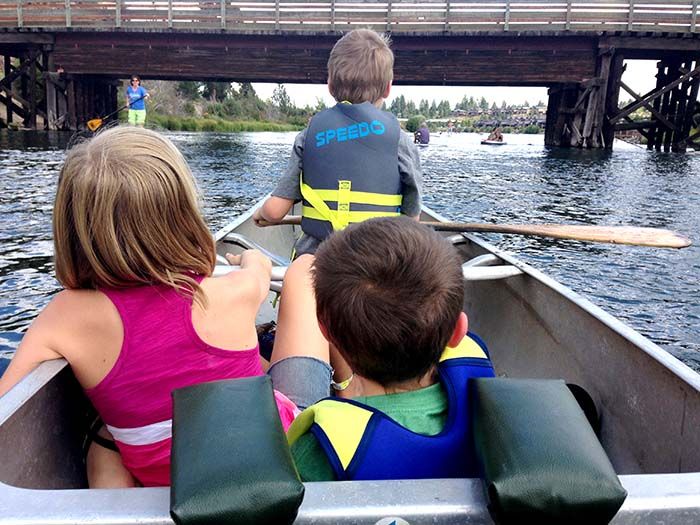 The past few years, I've learned that my immediate environment critically affects my mood, from the clutter on my desk to the natural light pouring through my window (or lack thereof), to the walkability of the streets outside my front door. I used to apologize for that, but I don't now. It's how I'm made. I'm deeply affected by my surroundings.
But what to do when my surroundings aren't inspiring? That's been the rub once we stored our backpacks in the top shelf of the closets. My work depends wholly on my creativity. How do I conjure up inspiration when there's not much to be found?
I'm still learning my answer to that question, but seven months post-travels, here are the two ways I force myself to find inspiration in an uninspiring place:
1. Look for the Easter eggs.
Pixar is known for hiding "Easter eggs" in their films—hidden gems from previous works and inside jokes, knowing there's a good chance the casual viewer won't find them. You have to slow down the film, even pause it, and look for them intentionally.
I'm learning to do this with my life.
There is inspiration to be found in the beige-colored walls of a suburban rental home, but they're not classically easy to spot. I have to slow down. I have to pause.
Here are a few of my eggs: Our kids can ride their bikes in the cul-de-sac. Good friends live down the street. We can park a trampoline in the backyard. Tex-Mex is less than a mile away. The kids are decidedly content here. We've found a great church.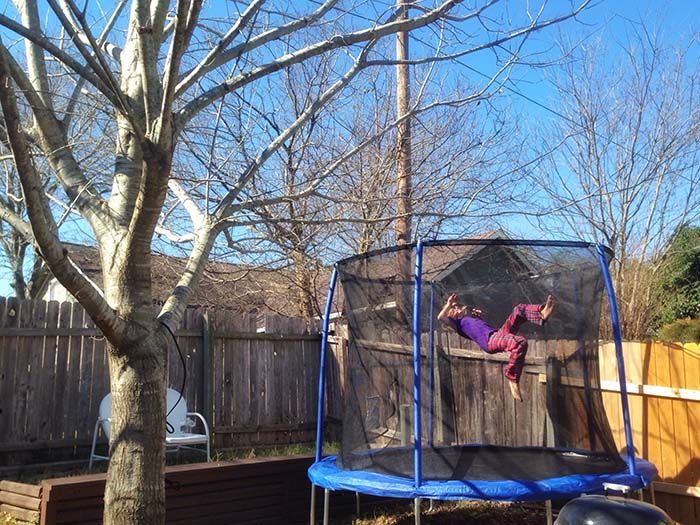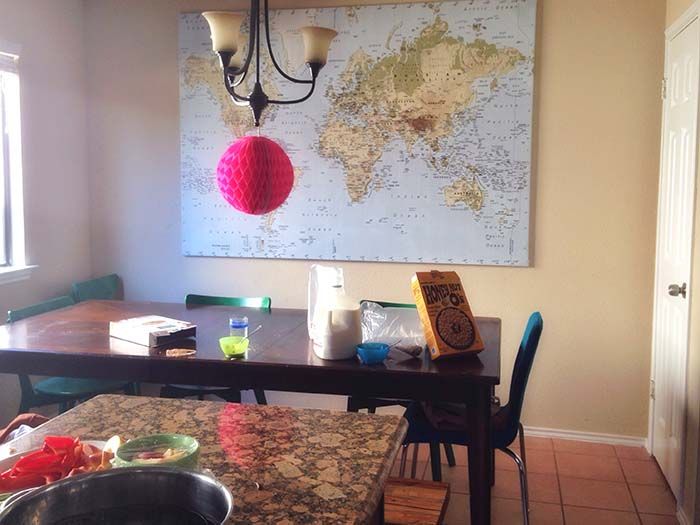 It is a spiritual and mental practice for me to unearth the Easter eggs in my life, because my default is to see the less than ideal. But there are good things to be found anywhere. Inspiring, even.
2. Make the necessary plans to be inspired.
This doesn't mean I shouldn't still seek out ways and means to find the inspiration my work, my creativity, and my soul truly craves. It's why it felt so good to pencil in with Kyle a year for another extended family trip. It's why we hope to still spend a sizable part of our summers in the Pacific Northwest, Lord-willing.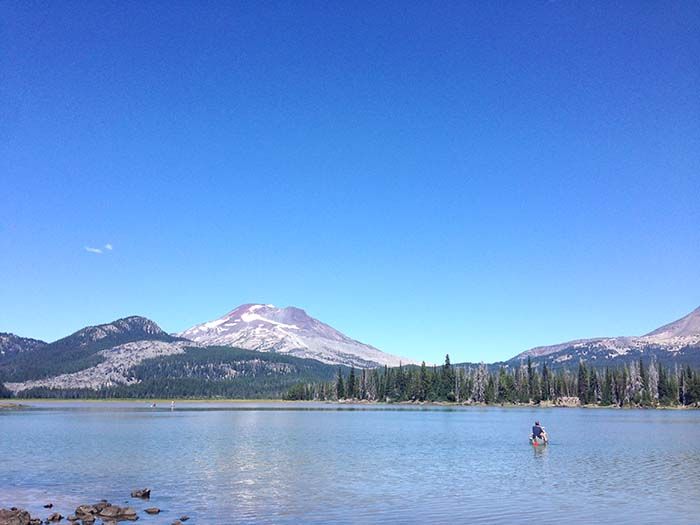 It's why Kyle wants to drive out to the countryside of central Texas and become more deeply acquainted with the native wood. It's why my current laptop wallpaper is a photo from our time in Venice.
I have to plant inspiration where it lacks.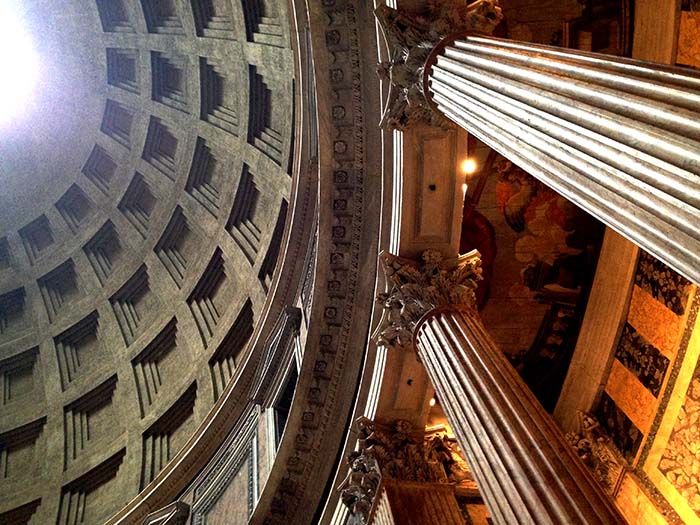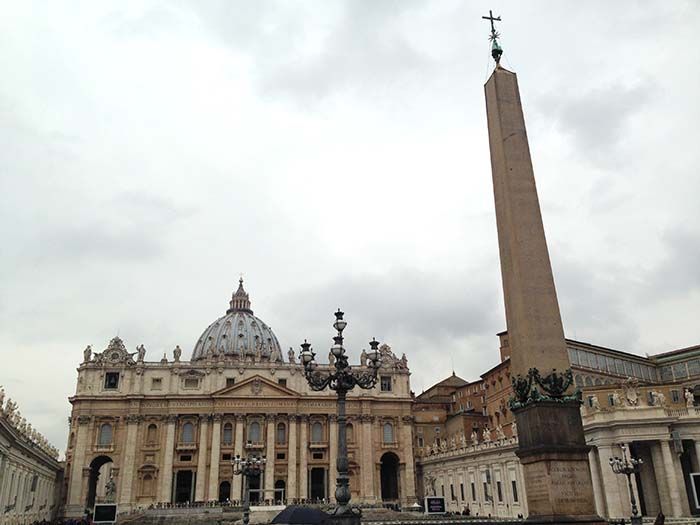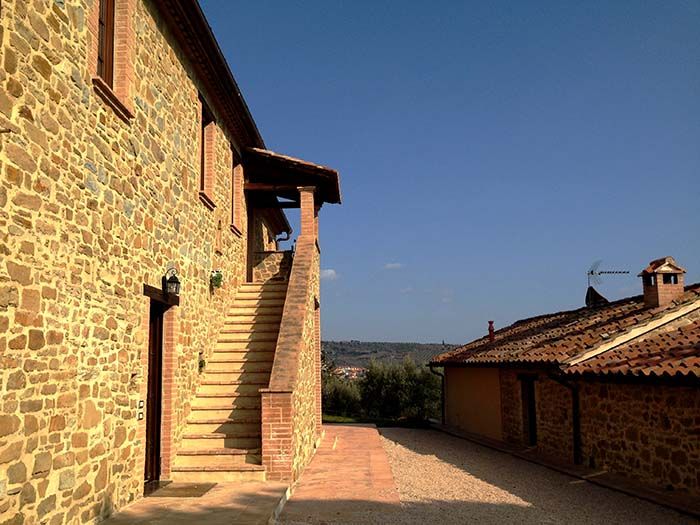 Heck, it's why it's a good idea for all of us to keep a book of poetry by our nightstands, why we should only keep in our closets what we love, why we should visit our local museums. Because we need regular jolts of inspiration to keep us feeling human, to remind us, as Mary Oliver once said, "We need beauty because it makes us ache to be worthy of it."
I say this to you as much as I say this to myself: When you find yourself uninspired, make every effort to seek it out. Find it in the Easter egg of a broken sidewalk leading to your front door, and find it in your daydreams of exploring the place where you've long wanted to stand.
Both are there to give you necessary inspiration. I know I need it.