For the first time in the many years since I've written a summer reading guide for kids, I'm simply going to re-share with you last years'. While I love scouring for new books for my kids to read — and then sharing them with you for your own use or enjoyment — I'm not creating a brand new list for two reasons:
1. This is an avalanche-like season of book manuscript deadlines, grading essays, and preparing for Literary London. In other words, I simply haven't had time. And,
2. My kids read so much this past year, I haven't kept up with all the titles they've devoured. It would take me days to go through Tate's recommendations alone.
(In fact, I think moving forward, I'll have her write the teen book list guide…)
So, enjoy this list from last year — if you didn't see it, well, it's as good as brand-spanking new for you! And if you did, perhaps there's still a hidden gem or two in the list you didn't get to?
p.s. — I've updated some details about my kids, such as their age, but all the books remain the same suggestions.
---
We're huge book nerds in our family, and summer is a fantastic time to read a ton of books. It shoos away the boredom, it's travel without the cost of a plane ticket, it's good for our brains, and it's fun.
Read-alouds are also great for family bonding, and we've done this since our oldest was a baby. We also do Family Reading Nights about once a week — after everyone's ready for bed, we each silently read our own book next to each other in the living room.
During the school year, our older two kids read from their school's comprehensive "deep book" list. I love that they're reading quality all year long, working through curated and challenging classics.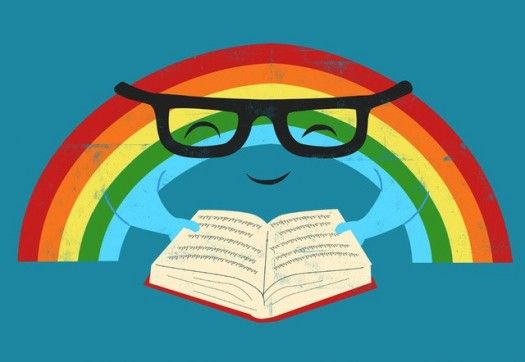 Which means, except for a few, I like to keep their summer reading suggestions a bit on the lighter side — no fluff, just lighter. Don't we all like to read fun books in the summer? No reason to expect anything different for our kids.
In the past, I'd tempt the kids with a reward for finishing their lists, but I've come to learn the older two don't need this. They love to read. That's the reward already — this list simply helps them with decision fatigue and overwhelm at the library.
(And yes, of course, they're completely free to stray from this list.)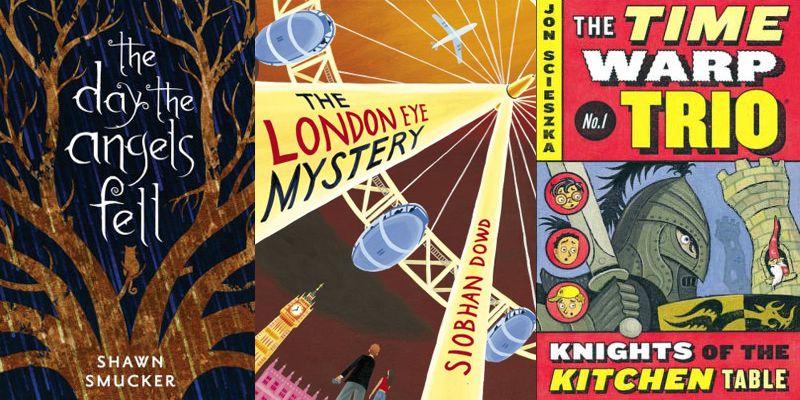 My youngest, almost 9, has come a long way in reading this school year. He has listened to an untold number of audiobooks for years (the entire Harry Potter series on repeat, for example), but he's just now finding his own love for independent reading. He started the school year working his way slowly through Magic Tree House books; he's now currently starting his older brother's Percy Jackson series.
Here's all three reading lists:
Happy reading!
Also…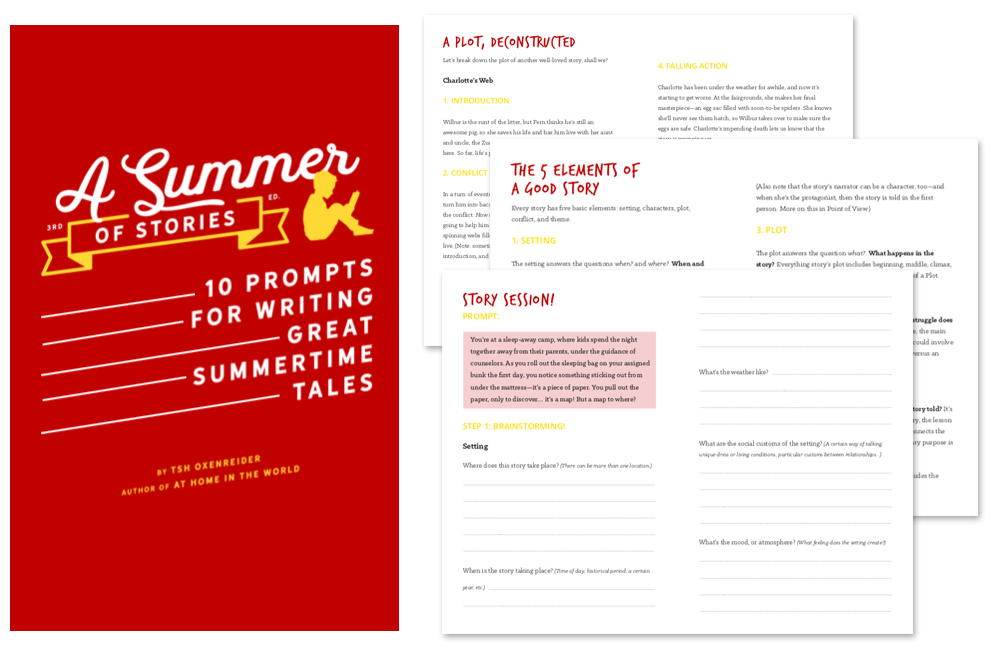 My popular Summer of Stories reading guide is back! If you've got a budding writer — or even a reluctant one — this might fit the bill for your summer plans. Head here to check it out.
p.s. Here's two more great resources for creating a culture of reading: one for becoming a read-aloud family, and one for exploring the world through books.
top photo: My two older kids in 2014, reading at a cafe in Thailand