Lately we've had Britain on the brain here at The Art of Simple. This week Tsh and Caroline head to London for Tsh's second annual Literary London trip. (Follow along on Instagram using the #travelswithtsh and #literarylondon hashtags.) And last week I returned from a two-week trip to England and Scotland, where we spent time in the Lake District, the Isle of Arran, and Edinburgh. (You can see some photos here.)
It's always difficult for me to return home after a vacation. I'm not the type of traveler who longs for her own bed and daily routine after a week or two. I'm the type of traveler who always dreads the end of a trip. I don't mind re-wearing the dirty laundry (too much), the lumpy mattresses, or the unfamiliar streets and food.
I like my everyday life, but sometimes re-entry can be rough. I think it might be because I don't travel often or far. When I get the rare chance to go further afield, I try to hang onto the experience because I don't know when the next opportunity will come or if it will come at all.
As I've dealt with jet lag this week, it's helped to turn my attention to things that bring a little bit of my vacation into daily life. Here's my current Good List: a thing, a habit, a work of art, and a philosophy that are bringing me joy.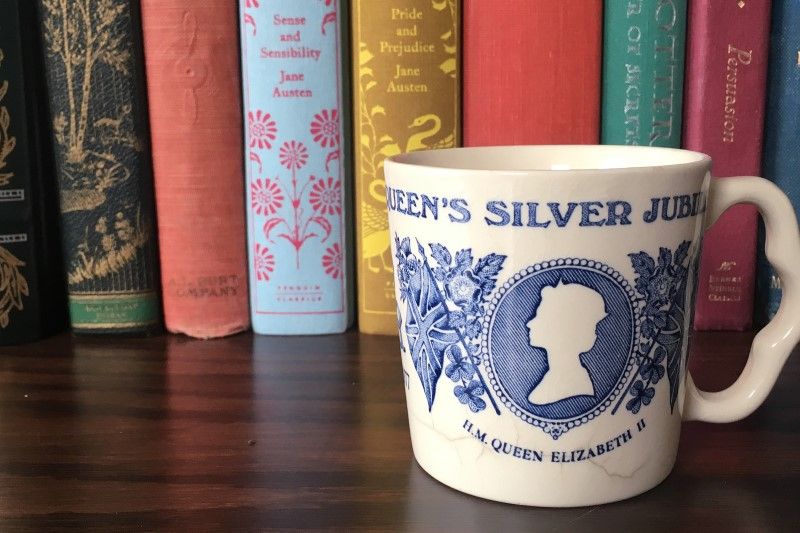 1. A thrift-store souvenir.
When I travel, I tend to buy two types of souvenirs: books and food. No matter where I go, I try to find a bookstore. Bonus if it's a used bookstore. (If you're ever in Edinburgh, I recommend a stop at Armchair Books, a secondhand bookstore in the shadow of Edinburgh Castle. It's small and packed with books from floor to ceiling.)
I bought my share of books and Double Decker bars on this vacation but my favorite souvenir came from a thrift store just a few doors down from our Airbnb. It's a vintage mug commemorating Queen Elizabeth's Silver Jubilee in 1977. (I've always admired the Queen and have slowly—and unexpectedly—started collecting Queen Elizabeth memorabilia over the past few years.)
The mug cost just £2.50 (that's around 3 bucks) and it's something I can use every day when I drink my morning coffee.
2. Baking my way through Great Britain.
I'm a late-to-the-party but enthusiastic fan of The Great British Baking Show (a.k.a. The Great British Bake Off). Before I left on my trip, I had reserved a copy of Paul Hollywood's British Baking, a cookbook that covers different regions and countries within Great Britain.
The book was waiting for me at the library when I returned home. Skimming its pages brought back memories of all the classic British treats and breads we ate on our trip. (I easily averaged three desserts a day accompanied by many cups of tea.)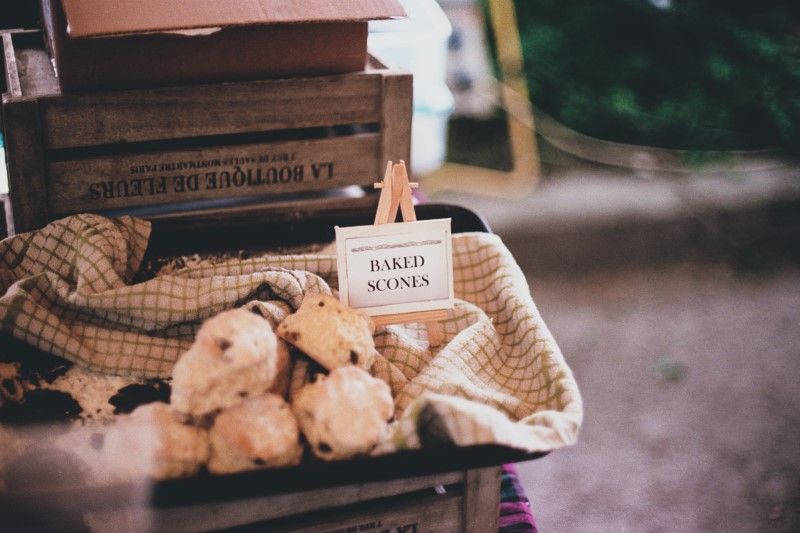 Now that I'm home, I'm excited to recreate our favorites in my own kitchen. So far I've made pikelets (a type of crumpet that didn't exactly turn out for me) and Kentish Cherry Cake. This weekend I plan to make a Bakewell Tart and oatcakes. Baking has always been one of my favorite hobbies but now I have new motivation to do it more often.
3. A movie soundtrack from the '90s.
Most of the time when I'm writing or creating, I prefer silence. Music tends to be an unwelcome distraction. The exception however, is movie soundtracks and scores. I love the ability of a good film score to add another layer to the story that's being told onscreen. And somehow, listening to this type of music tends to stir up my creative energy.
I have a collection of favorite scores—starting with the Dances With Wolves soundtrack on CD that I bought when I was nine. (I've actually never seen the movie but I heard the music as a kid and loved it.)
Before our England/Scotland trip, I rewatched Emma, the 1996 movie version with Gwyneth Paltrow. Emma is my favorite Jane Austen book and I forgot how much I loved the music from the movie. It's not on iTunes so  I bought the movie soundtrack on CD from Amazon. I've been listening to it on repeat since returning home. It's calming and beautiful and reminds me of the English countryside.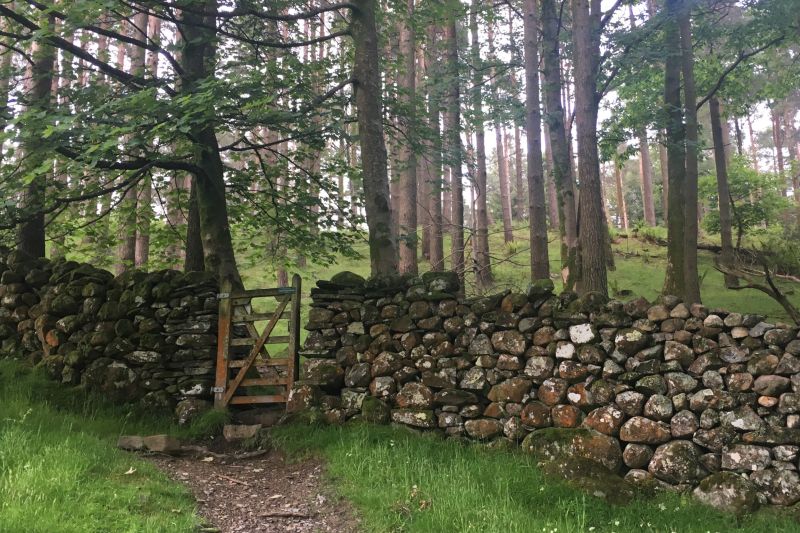 4. "You cannot stay on the summit forever; you have to come down again."
International travel always gives me a different perspective on my life and place in the world. It's helpful to be reminded that in the grand scheme of things, I'm pretty small and that I often see the world through a distinctly American bias. Travel enables me to climb to a different vantage point and catch a glimpse of the wider world. The problem is, once I'm there, I usually don't want to come down again.
My husband and I love hiking "fourteeners" in the Rocky Mountains. ("Fourteener" is the common name for Colorado's highest peaks that are 14,000 feet and higher.) One thing our experiences in the mountains have taught me is that a summit is not a place you stay. Weather, altitude, and a long return journey tend to shorten your time at the top. Yet a summit experience can be meaningful. It can give you perspective—literally and figuratively.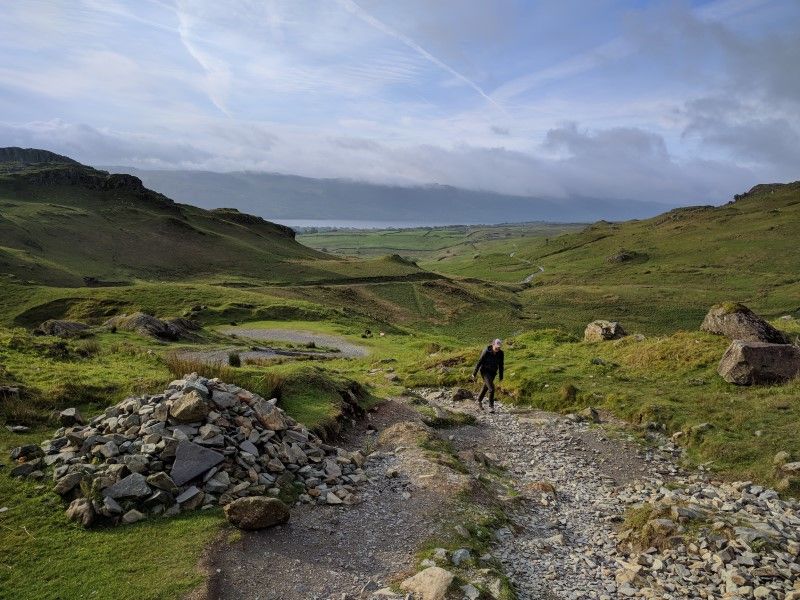 We walked and hiked a lot on our recent trip, most memorably to the top of Goat Fell on the Isle of Arran. ("Fell" is a British term for a type of hill. And no, we didn't see any goats.) As the fog cleared from the summit, I was reminded of a quote I read in Drawn: The Art of Ascent. In this mixed-media style memoir, author Jeremy Collins shares a quote from French novelist René Daumal:
"You cannot stay on the summit forever; you have to come down again. So why bother in the first place? Just this: What is above knows what is below, but what is below does not know what is above. One climbs, one sees. One descends, one sees no longer, but one has seen. There is an art of conducting oneself in the lower regions by the memory of what one saw higher up. When one can no longer see, one can at least still know."    —René Daumal
Later this quote came to mind again as we prepared to return home to the U.S. This trip was a summit experience for me. A place that offered perspective and contemplation. When I can no longer see what it taught me, I can still know—and live differently because of it.
---
Photo credit (top photo):  Jörg Angeli