If you're a longtime reader of the Art of Simple, you may recall that I first need to clear some space for the "melancholy before the merry". It was a post that resonated with readers who also find themselves feeling all the feels this time of year. (Come to think of it, that post was a perfect litmus test for identifying my fellow enneagram fours!)
I don't want to scare anyone away; my holiday Good List isn't openly morose or anything. But neither is it particularly shiny. Blessings be upon you if you sail through this month with Hallmark Christmas movies and pop holiday radio. I just can't; my nerves are jangled by too much jingle. My holiday list celebrates the subtle joys and quiet comforts of the season.
1. A Thing
A couple of years ago I was given a Fresh Balsam candle from Bath & Body Works and it would be hard to describe how ardently I love this scent. It's right up there with my Gap Grass obsession in high school…we definitely have a pattern here. Thankfully I've discovered that Trader Joe's Cedar Balsam tinned candle gives me more or less the same level of olfactory delight without having to face the sensory overload of the mall. If you want your whole house to smell like a Christmas tree farm, you want one of these candles.
2. A Habit
For years now, our family has engaged in some structured dinner conversation. When the girls were young, we shared the best part of our day. I realized that only sharing the "good parts" meant that we weren't holding space for disappointments and frustrations, so we expanded to include the low points of the day as well.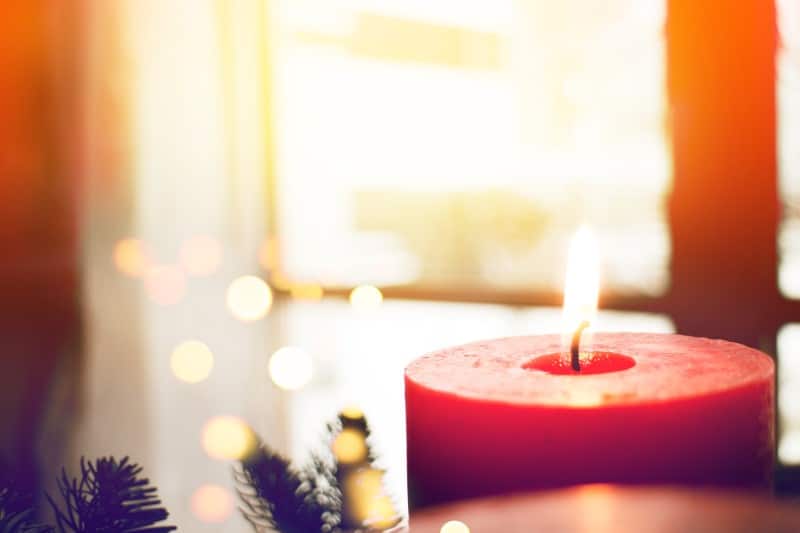 Now that they're a little older, we work additional questions for reflection into the rotation. Where did you experience God's presence today? Where did you witness kindness? I love the connection we nurture by sharing with such intention. But our best holiday habit is dwelling at the table after our meal for simple Advent devotions and a candle-lighting liturgy. This year we're using these gorgeous Hygge-themed printable table tents from the Salt Project. (I can't wait for Tsh's Advent book to release next year!)
3. A Work of Art
My favorite band was, is, and ever shall be Over the Rhine, and their three Christmas albums are on regular repeat throughout the season. Even I need to listen to something other than OtR every so often. Last year I discovered Steve Thorngate's After the Longest Night: Songs for Advent, Christmas, and Epiphany. I love that it follows the full liturgical sweep of the season. (For musicians, there's even a downloadable songbook.) It's early yet, but the front runner for this year's new favorite is Sandra McCracken's Christmas. When I am ready for full throttle holiday tunes, the jazzier the better—Wynton Marsalis all the way.
4. A Philosophy
As a mother and a full-time pastor, I am always juggling personal and professional responsibilities. This is never more pronounced than in December, with its confluence of traditions and expectations at both church and home.
For the past ten years, my biggest project of the year has culminated on December 24th, when I direct the Christmas pageant and lead worship at our family Christmas Eve worship services. After those two early services, I go home for a few hours to celebrate with my husband and daughters. Once they're all tucked into bed, I head back to church to lead worship at our last candlelight service of the evening. By the time I get home, it's past midnight and there aren't nearly enough hours for sleep before I'm awakened by the ecstatic Christmas morning shrieks of my girls.
It's every bit as wonderful and exhausting as you might imagine. I love the creative aspect of writing Christmas pageants, the details and logistics of directing upwards of 60 children between the two services wears me out—so much so that I found myself actually starting to dread Christmas Eve. Bah humbug, quoth the Reverend.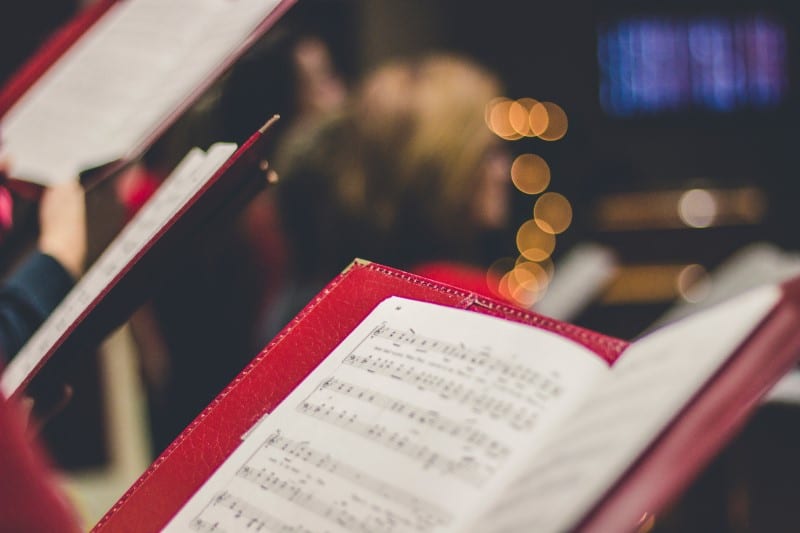 My bad attitude was threatening to take over my genuine joy in telling the story in ways that delight and shape the faith of the families in our community. And then one day my yoga teacher dropped a piece of wisdom so lifesaving I still thank sweet baby Jesus I was in her class that morning. She was reflecting on the stressors of the holiday season, and she challenged us to view the hard moments as challenging yoga poses.
I practically gasped. The Christmas pageant is yoga. I know what I need to do when I'm organizing my body into Warrior II. I need to stay grounded, keep breathing deeply, and bring my highest intentions to the forefront of my mind. And these are exactly the same skills that can serve me when my big seasonal project has me feeling overwhelmed.
That was the moment I really began to understand how my practice on the mat was meant to serve my life off the mat. Everything is yoga. As that same teacher has said before, "It's not about the shape that you're making with your body, but the quality of energy you are cultivating within that shape." The quality of energy I've been able to nurture thanks to this crucial philosophy has been something you might even call merry.
I cannot wait to receive your Holiday Good Lists in the comments!