A note from Tsh: In case you missed it in this podcast episode, we're now calling our "What's Saving My Life" series "My Good List," mostly for clarity. Different name, same goodness. Enjoy!
I'm a wife, mom, licensed cosmetologist, and part-time virtual assistant. My days are full and wonderful with keeping up with my two little boys, running our home, and working a little side-hustle business. During this busy season of life, here are the things on My Good List.
1. Home reno projects with my husband
My parents recently moved into a new home that better fits their changing needs. It's a beautiful home with a great layout, but it needed a major face-lift.  This meant new floors, new paint, new furniture.
We were excited when they asked my husband and me if we would be interested in removing the flooring on the entire first floor of their house for them. When money and time allow, we both love this kind of work, and tackling a project of this size together made it even better. Give me all of the nippers, saws, hammers, and dust.
We are about halfway into the project as I type this, and it has been a physically challenging, schedule changing, going-with-the-flow type of week.
We may be dirty, with sore muscles and blisters on our hands, but there truly is something empowering about working together on something big. Not only have we made some fun new memories, but it has inspired exciting conversations about tackling some home projects of our own.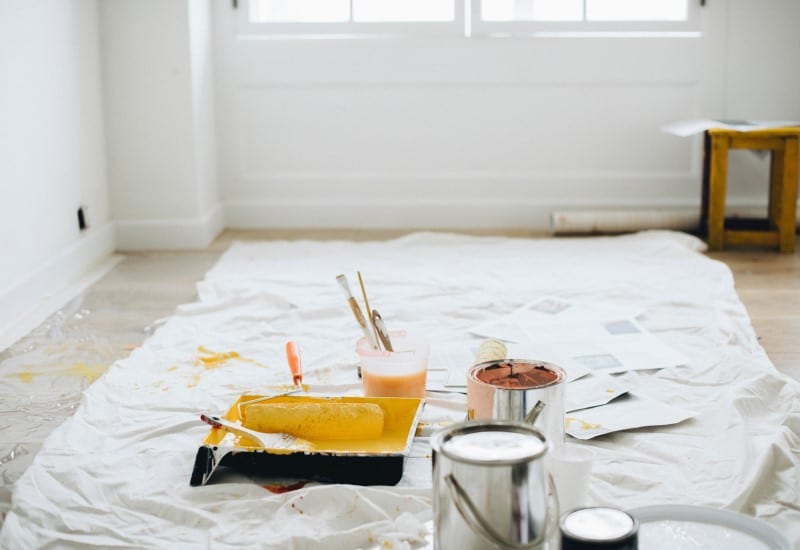 2. Page 1 Books
Next on My Good List is a book subscription company called Page 1 Books. I just finished my first subscription last week, and each of the past three months brought a new book to my door. According to the company's website, this is how it works :
"We will send out a mix of hard- and soft-cover books for three, six, or 12 months based on your preferences. When you check out, please tell us in the notes section your preferences, authors, subjects . . .We will hand pick titles and send them to you, lovingly-chosen, lovingly-wrapped, every month for your subscription."
Before my subscription started, I filled out a form to let them know which authors or books I love and ones I haven't enjoyed. Based on that information, they chose books they thought I'd love. And as a bonus, they also include quirky little gifts for book lovers in each box—magnets, lip balm, pocket journals, etc.
There are two reasons why this company is so great. First, they know their stuff. One of my favorite parts about my experience with Page 1 Books is that they chose books for me that I probably never would have chosen on my own, but they're books that I thoroughly enjoyed reading. And secondly, if you don't like a book they send you—or perhaps you've already read it—they will send you a different book, no need to send back the first.
One of my most favorite things recently has been coming home to find that beautifully wrapped package and opening up all of the surprises it held.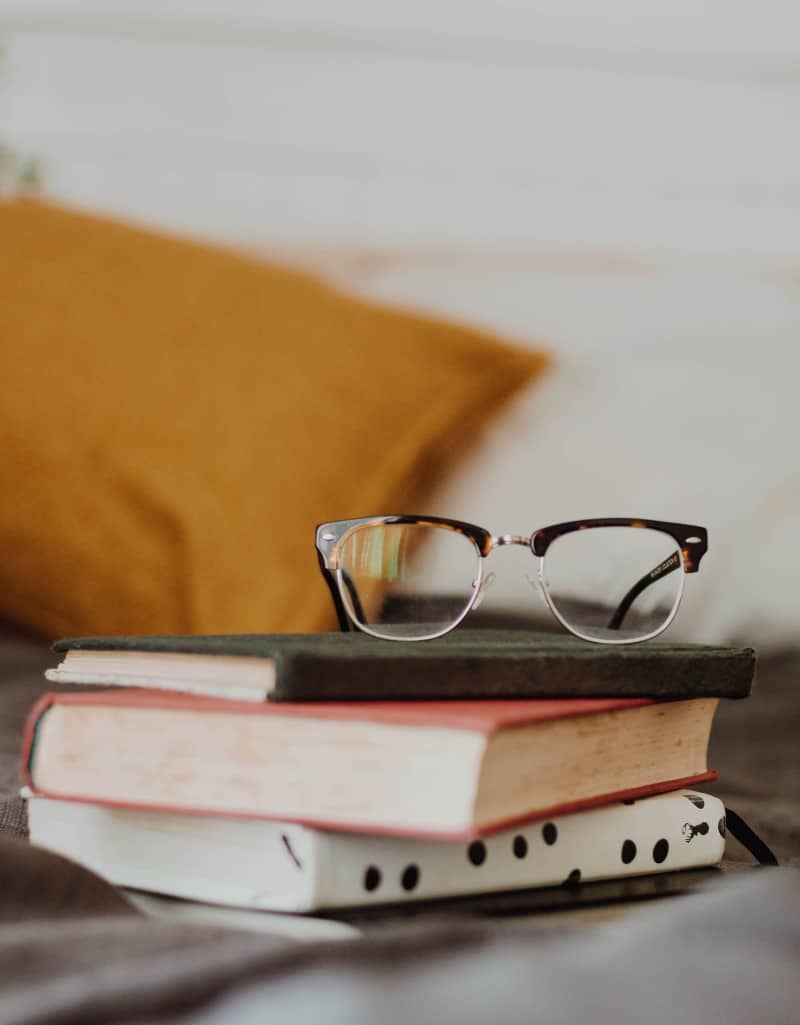 3. Dark chocolate
This one might be too obvious as the final thing making my life sweeter, but Dove dark chocolates are my go-to. I keep my secret stash in the back of one of the top cupboards, safe from little hands.
The slightly bitter, slightly sweet combination seems to help me get through those days that are freckled with meltdowns and tantrums as I run on little sleep with a page long to-do list.  Thank you Dove for making something so simple, yet so delicious.