A few months ago, I got to share My Good List for the first time on the Simple podcast. It was fun to revisit that idea and ponder what's making my life better right now in this new season. Here are 4 things—an item, a habit, a work of art, and a philosophy—that are currently life-giving to me.
1. The perfect black leggings

What can I say? I love a well-fitting pair of pants. Last time I shared about my absolute favorite jeans; now I'm sharing the perfect black leggings I've discovered: Zella Live-In High Waist Leggings.
Previous to finding these, I was still rocking my Lululemon flare leg yoga pants from 2010, and they were struggling. Also, it felt like a lot of fabric around the ankles. Then I found these leggings, and "live-in" is definitely a great description... as in, I look for excuses to put them on again.
They're high-waisted so they hit in just the right place to keep the belly area nice and smooth. The fabric is super soft and thick and has a slight sheen to it, so these can either be dressed-down as workout leggings, or easily dressed-up with a nicer top and shoes.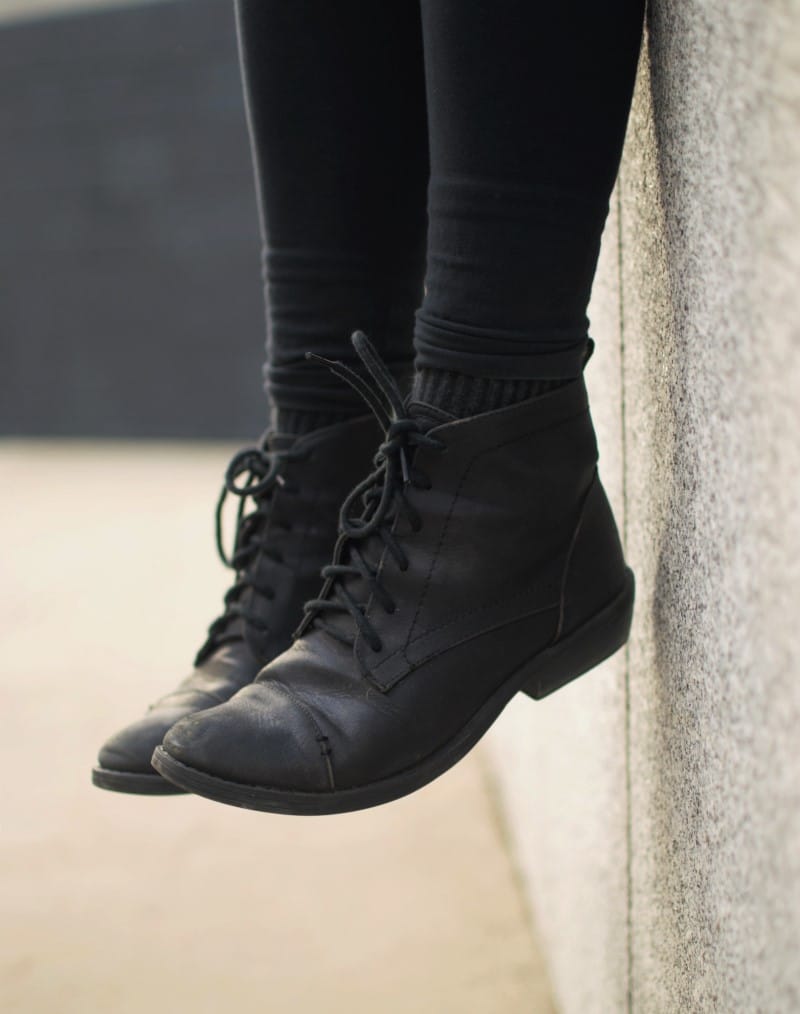 I even feel comfortable wearing them with normal length or cropped shirts. These days, I'm all about "less but better quality" as far as the wardrobe goes—I only want items that I feel good in and don't have to constantly manage or think about. These leggings definitely make the cut.
2. My bathtime ritual

When we left our beloved historic home in Dallas, one of the things that was hardest to leave behind was my clawfoot bathtub. My bathtub ritual is something I've done for years. Even with a newborn or toddler, I've always figured out ways to carve out 30 minutes to sink into a hot bath, even if it was short-lived by having to jump out, soaking wet, to soothe a crying baby. Less than an hour after delivering my second daughter at home, I took an herbal bath with her in that tub, and I couldn't have imagined anything more comforting.
When we moved to Tennessee, we rented a house with one bathroom, and although I was supremely grateful for that rental house, the bathtub was old and lackluster. Then a year later, the first time we went inside what would become our future farmhouse, there it was—a vintage white porcelain clawfoot tub in the master bathroom. I know it's just a bathtub, but I could have cried.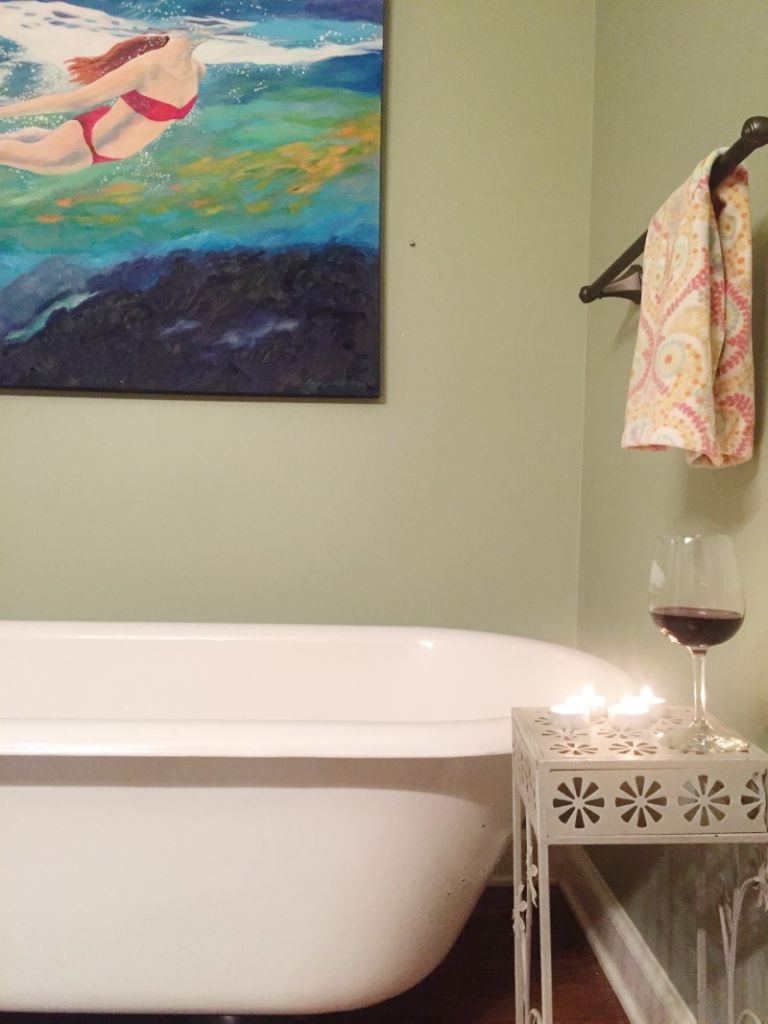 Here's my step-by-step bathtime ritual that I do almost daily:
Lock the bathroom door.
Turn out all the lights except for white twinkle lights I've strung across the top of my bathroom mirror.
Light a candle.
Start filling the bathtub with the hottest water I can bear—because nothing's worse than sinking into a tub of water that's lukewarm, and you've already drained the hot water heater.
As soon as the water starts pouring in, add bath bubbles, Epsom salts, and baking soda. I usually go for a 2:1 ratio of salts to baking soda. Wellness Mama has some great detox bath recipes.
Add about 8-10 drops of essential oil. Some of my favorites are geranium, lavender, vetiver, and eucalyptus.
Grab a current read or my journal. This is not the time for scrolling my phone! I often take a few moments to write for myself, just for the expression of it. I also get some of my best reading done in the bathtub—some of my favorites are any Anne of Green Gables books, anything Anne Lamott, or Bella Grace magazine.
Something as simple as an evening bath—bubbles, warmth, candlelight, immersing myself in good writing—helps me recharge and cures me of the ways I've had to put my own needs aside all day. Plus, I can go to sleep with calmed muscles and smelling like geranium instead of chicken feed or fish emulsion (#organicfarmerproblems)—huge win.
3. Jay Lee watercolor tutorials on YouTube
I've loved painting, especially watercolors, ever since I can remember. In college I began painting regularly and even had a little greeting card business in my early 20s. Now, in the midst of days when I'm always homeschooling my children and being pulled many different directions, I've learned that it's essential for me to build in my own artistic outlets.
I recently discovered Jay Lee's watercolor tutorials on YouTube, and his video tutorials of how to paint flowers and other pieces of nature are such a breath of fresh air. There are playlists for beginner, intermediate, and advanced. My two daughters (5 and 8) and I have done several of the beginner tutorials, including this one of cherry blossoms, and we're all three obsessed.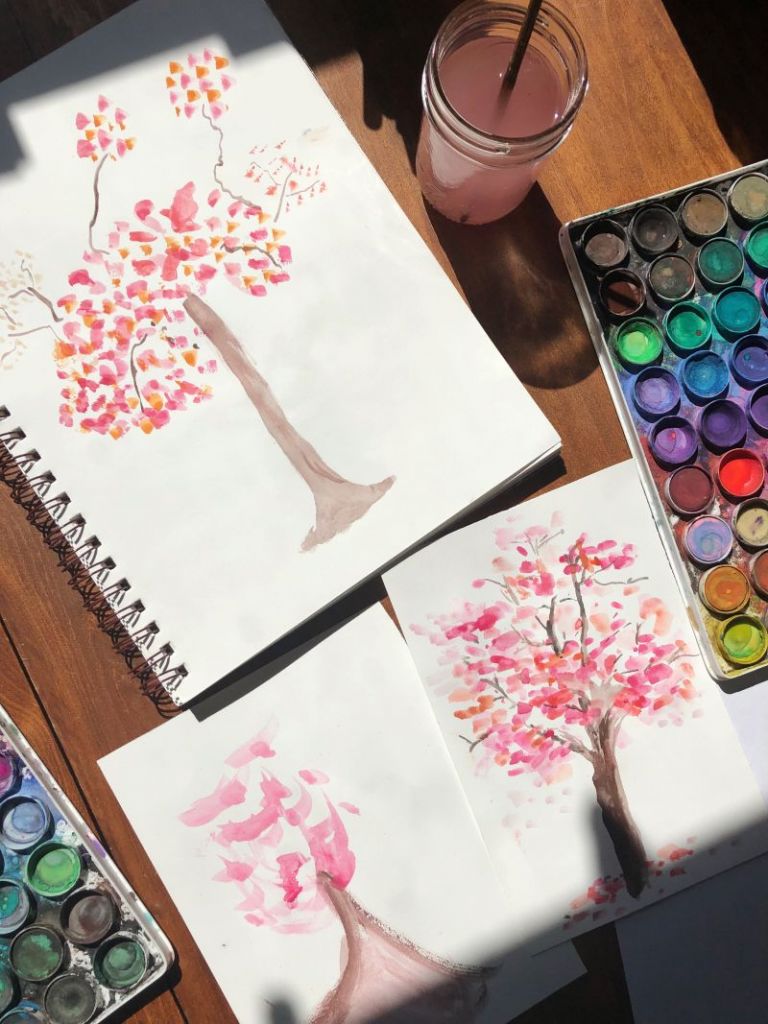 In several of the videos, there's a mini inset screen showing what Jay Lee looks like while he's painting, often holding his baby boy in one arm! In the main part of the screen, you're looking down at his paper. Classical music is playing in the background, and the whole experience is just a huge exhale.
4. "Spending it all"

I've been reading a classic lately, The Writing Life by Annie Dillard, and this quote slayed me:
"One of the things I know about writing is this: spend it all, shoot it, play it, lose it, all, right away, every time. Do not hoard what seems good for a later place in the book or for another book; give it, give it all, give it now. The impulse to save something good for a better place later is the signal to spend it now. Something more will arise for later, something better. These things fill from behind, from beneath, like well water. Similarly, the impulse to keep to yourself what you have learned is not only shameful, it is destructive. Anything you do not give freely and abundantly becomes lost to you. You open your safe and find ashes."
As a creative writer, this gives me a kick in the pants. I know I have so many stories in me, and even a memoir, but I get caught up in a lack confidence that if I tell everything I know now, I won't have anything left. So I end up being paralyzed by inaction instead of giving what I have.
But, here's the thing. I don't think this "spend it all" idea applies only to writing . . . I think it can also be about living abundantly without fear, taking healthy risks. I've been having a lot of discussions with friends lately about how a "lack" mentality can hold us back because it assumes there's not enough to go around, that we have nothing new to say, that our stories don't matter.
This Annie Dillard quote reminds me to give my gifts abundantly, not worrying what others think or how it's all going to play out. It's about collaboration, generosity, growth, and faith. So I'm working on "spending it all" lately and seeing what good, new things rise up in the process.
p.s. Listen to the podcast episode about this post.