"The best remedy for those who are afraid, lonely or unhappy is to go outside, somewhere where they can be quite alone with the heavens, nature, and God. Because only then does one feel that all is as it should be and that God wishes to see people happy, amidst the simple beauty of nature. As long as this exists, and it certainly always will, I know that then there will always be comfort for every sorrow, whatever the circumstances may be. And I firmly believe that nature brings solace in all troubles." —Anne Frank
As the entire world is shutting down from the coronavirus, spring is still unfurling outside our tightly clamped windows. I just noticed my peony bushes by the driveway have pushed their squeaky new stems six inches high through the soil in the past few days. While we've been totally consumed with the latest news, securing toilet paper and chicken broth, they've been just as predictable as always, just as hopeful as always.
You may have seen this post by Jamie Tworkowski of To Write Love On Her Arms floating around social media the last week or so:
"Conversations will not be cancelled.
Relationships will not be cancelled.
Love will not be cancelled.
Songs will not be cancelled.
Reading will not be cancelled.
Self-care will not be cancelled.
Hope will not be cancelled.
May we lean into the good stuff that remains."    
My immediate thought when I read it? And nature will not be cancelled.
We need the comfort of nature now, more than ever.
A few days ago when the glorious sun shined for a few hours (so rare lately here in middle Tennessee), every single blade of grass was lit with glory. You better believe I sat in it, ran barefoot in it, did Pilates on the front porch overlooking this golden-hour scene while people drove down our 50 mph road and waved and stared. We even ate dinner on the front porch with our plates balanced on our legs dangling off the edge so we could soak up every last bit of sunshine.
We all need hope right now, and we need beauty like bread.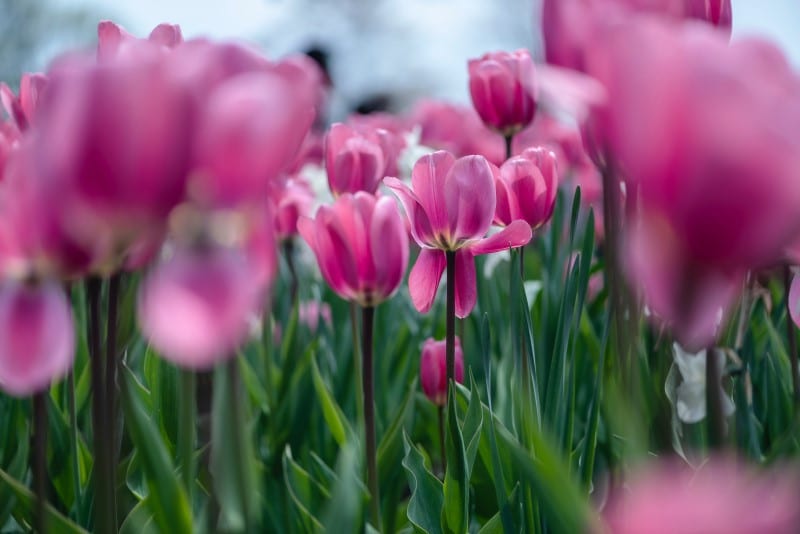 Wherever we live, whether we're holed up inside voluntarily or involuntarily, even just a few minutes soaking up some natural beauty outside will do wonders for our souls. Nature is where I experience God's love and care a lot more clearly. Honestly, getting out in nature has never not come through for me, providing hope and a fresh perspective during even the darkest and most uncertain of days.
It doesn't diminish the real problems and emergencies surrounding us. It doesn't make all these crazy tragedies go away. But it can help improve our mental and physical health, lower anxiety, and shift something inside us towards that which is good, beautiful, and true.
I walk up the hill to the greenhouse to water my trays of spring seedlings, and each day they're noticeably taller, reaching a little more bravely towards the light.
I go check the mail in the rain, barefoot, and linger for a few moments to smell the petrichor.
My girls beg to go down to the creek, and my littlest girl hands me a dandelion puff, tells me to make a wish. I take a deep breath and send the seedlings into the air like a prayer.
All along, we can find reassurance if we will only open our eyes to see the small miracles.
Nature comforts us in her predictability. The sun still rises and sets, tides come in and out, lettuce seeds turn into green sprouts four days later, the lilac bush develops buds on schedule.
Nature comforts us with abundance. When we feel so much has been taken from us, nature is free. There is still enough. There are innumerable blades of grass, stars in the sky, grains of sand.
Nature comforts us with joy. We're surprised by a warm sunbeam across the face or the living room carpet, a periwinkle sky with a single bird soaring overhead, a succulent on the windowsill as lovely as a string of pearls.
With school and business closures and so much overwhelm, the last thing many of us need right now is another list of things to do or activities to implement. And that's okay, because the best thing about reaping the benefits of the natural world? There's nothing we have to do. We just have to be.
But if you would like some practicals, here are a few ideas for connecting more deeply to nature, right where you are:
Do your normal daily things outside.
Some commuters who usually take the subway are now riding bikes or walking. With so many people working from home now, this is a great chance to take your computer work outside. Eat meals outside. Do "porch visits" with friends from a distance.
Bring the outside in.
Gather green branches and yellow flowers and scatter them throughout your home for bursts of happiness. Put a birdfeeder outside your kitchen window.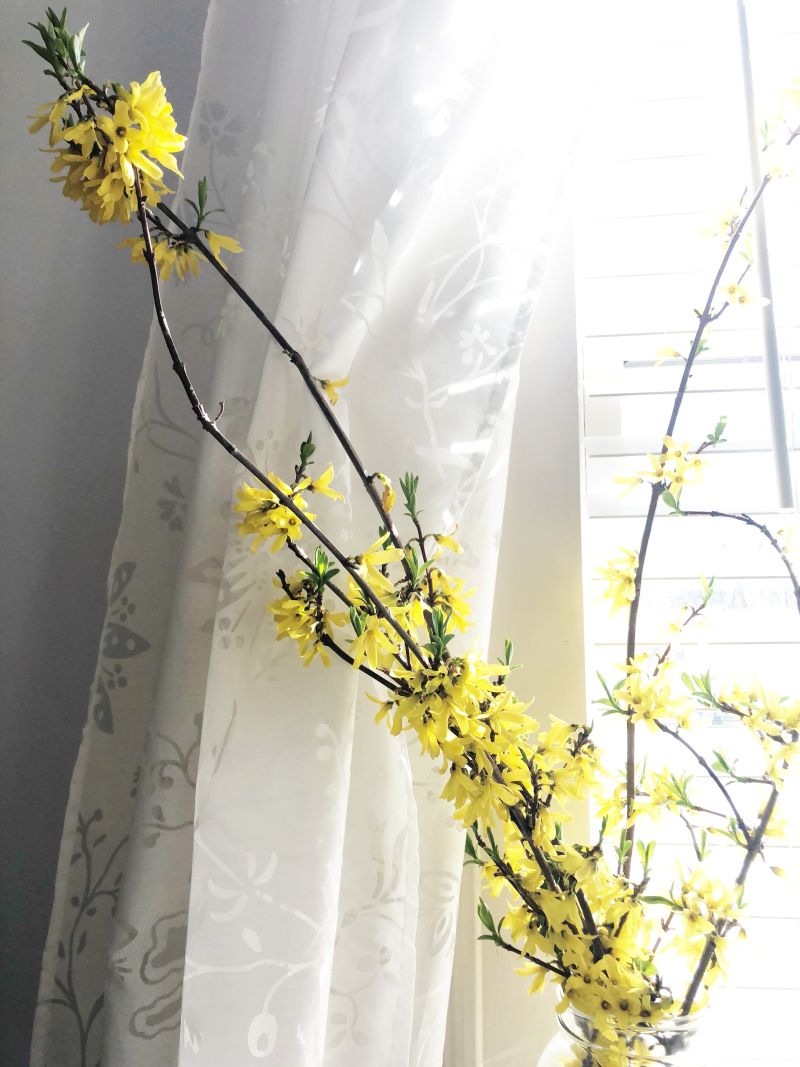 Touch the literal ground with your feet.
Grounding, or earthing, is a scientifically-studied practice that helps us receive beneficial negative ions directly from the earth, improve our mental health, and even neutralize free radicals in our bodies.
View the sunrise and/or sunset with your actual eyes.
Again, many real health benefits.
Be a kid again.
What did you love to do outside as a kid? Dig your hands in the dirt? Make mudpies? Climb a tree? Do somersaults in the grass? It's time to do them!
Do some nature-inspired arts and crafts.
Try some easy online painting and drawing tutorials—our family loves these Jay Lee Painting basic watercolor videos. You can also search outside for rocks and paint them with nature scenes or inspiring words. Place them on your kitchen windowsill, your bathroom counter, and anywhere you need encouragement right now. Give one to a friend as a token of love.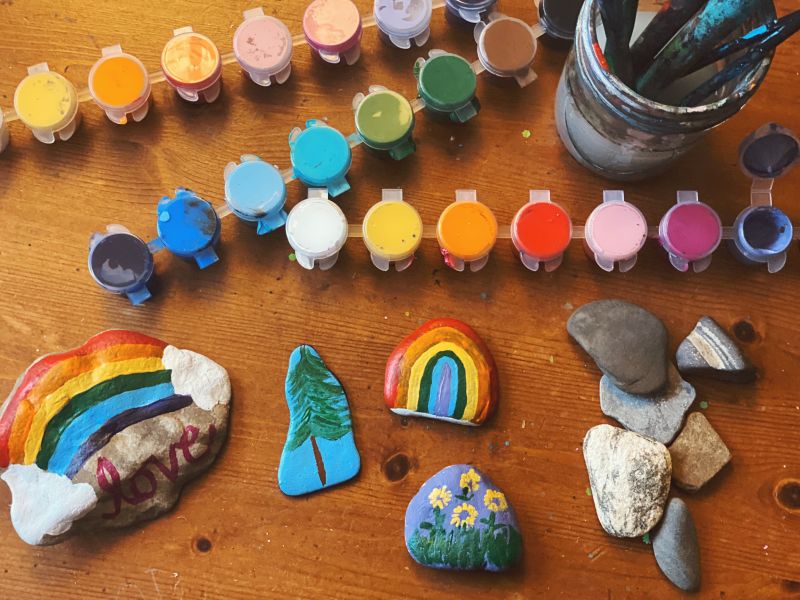 Read nature-inspired poetry.
The works of Robert Louis Stevenson, Robert Frost, and Mary Oliver are all great choices.
So let's get outside and breathe some fresh air. Put our bare feet in the grass. And remember that nature hasn't gone anywhere. It's still there to comfort and connect us, even and especially, now.
"Even in the waiting, I hope we can remember we are free to see the small things as miraculous things. None of us are alone here. We are connected in more ways than we know." —Morgan Harper Nichols