This past spring I bought a few of my graduating high school students Austin Kleon's latest book, Keep Going: 10 Ways to Stay Creative in Good Times and Bad. I bought myself a copy, of course, and found myself reading the little book in one sitting.
His third point is this: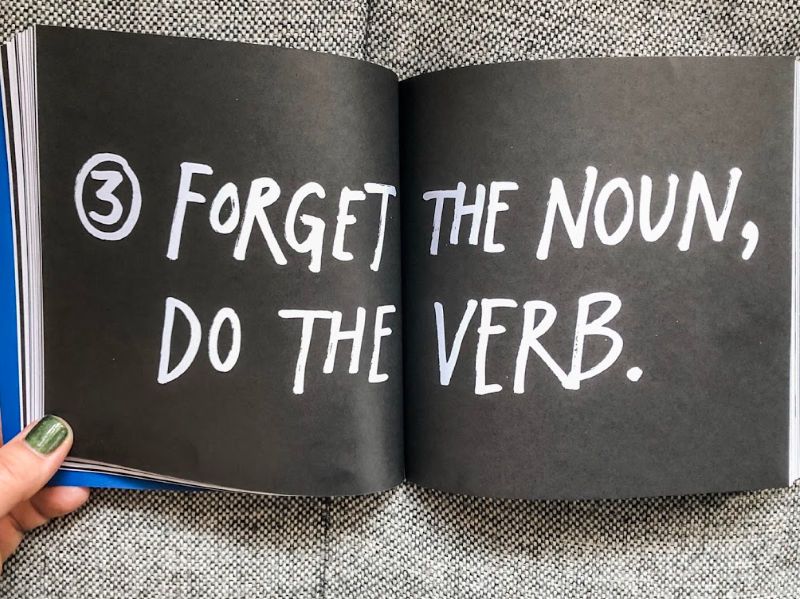 Forget the noun, do the verb. Don't focus on the job title, or the type of person you want to be — instead, focus on the action it takes to be that [whatever it is]. The assumption is the noun will come on its own by doing the verb.
You become a writer by writing.
You become a good parent by practicing good parenting skills.
You become a physically active person by doing physically active things.
You become an engaged citizen by engaging in the society in which you are a citizen.
I get this. It's so much easier for me to want things, to make plans and strategize best-laid practices …rather than doing the work it takes to get there. This is pretty normal for the human experience, so I know I'm not alone. But this is overall a good idea for me — to focus on the verb instead of the noun.
However — I think the noun is important, too, so I'm not quite on board with full-on "forgetting" the noun. In Atomic Habits, my current favorite non-fiction read for this year (and I read it in January), James Clear makes a good argument for identity-based goals. He shows evidence that in order for us to truly care about building a desire into a truly ingrained habit, we need to absorb it into who we are.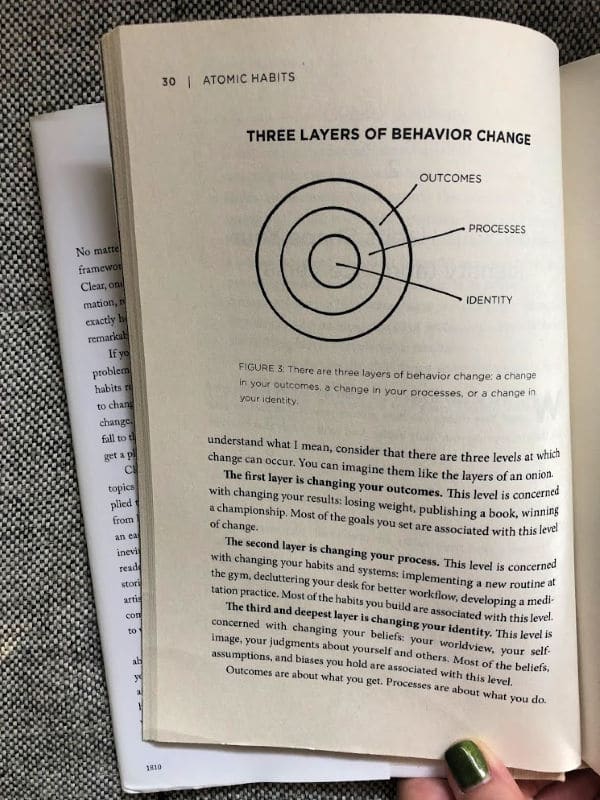 This is because it affects the way we think about ourselves and the world around us — with outcome-based habits, the focus is on what you want to achieve; with identity-based habits, the focus is on who you wish to become.
The real goal is not to write a book, the goal is to become a writer.
The goal is not to read a book, it's to become a reader.
It's not to run a 10k, it's to become a runner.
It's not to vote in the next election, it's to become an engaged citizen.
This sounds like the opposite of Kleon's point. And in a way, it is.
Which is why I like both ideas for me, and both work well played in tandem. It helps me to think about both the identity I want to embrace as a core part of me, and the steps it takes to get there.
I want to be a financially-literate novelist and yogi who also runs, and is a loving and engaged spouse, parent, friend, and citizen.
I also want to set up my self-employed business with certain specific financial practices, to run and do yoga several times a week, who keeps up with the news and shows up to play my part as an informed citizen, and also prioritizes my relationships with Kyle, my kids, and my friends by spending time with them and focusing on our time together without distraction.
Both nouns and verbs. Deciding who I want to be as a core part of my identity, and doing the steps necessary to become that person. Both are important to me. I'd wager they're important to most of us.
• Listen to the podcast episode about this post.