His backpack was packed a week in advance. And the questions lasted as long too.
How long is the plane ride? Is there food on the plane? What hotel are we staying at? How late can I stay up? What does a road manager do?
My wife, Becky, is good about spending time with each of our kids individually. She sits at the art table and draws with Penelope (age eight). She lays in bed with Gabriella (age 12) and talks about school, faith, feelings, boys. Becky reads books with Sambhaji (age six) and destroys Gresham (age 10) in intense Skipbo matches.
But as our family has grown, I've treated my children more like a herd than four individuals. Sure, I spend time with them one-on-one, but usually when I play games or go out to eat or read books, it's with the whole herd at once.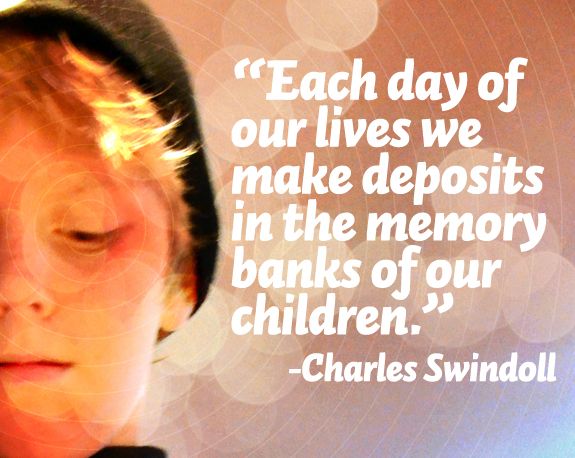 I wasn't always this way. And I wanted to change.
So when I was asked to come speak at a men's conference in Virginia, I asked Gresham to come along as my road manager. He liked having a fancy title, a job to do. He liked that he wouldn't be sharing me with anyone else for two days. He loved that we'd fly on a plane, stay in a hotel, and wear All Access passes.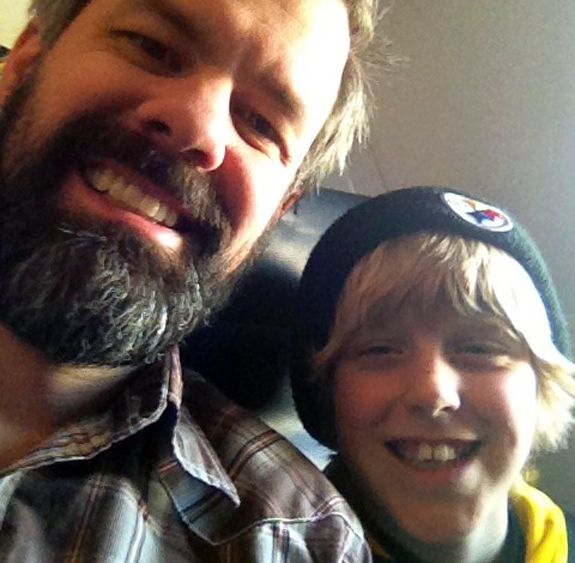 I learned a lot about Gresham on our road trip together that I missed when parenting the herd. I learned there are things he'll tell me that he won't tell his mom. I never knew he wondered if I wanted him to grow up to do the same thing I do for a living, if I'd be disappointed if he played football instead. I never knew that if he could eat one food every day for the rest of his life it would be a hotdog – a "real hotdog made out of cows" and not a "fake hotdog like mom buys."
I forgot how cool it is to stay in a hotel "like a famous person." I never knew that when he grows up he wants to drive a red Mustang GT. Turns out the rental car agent had one in his lot. A convertible. And upgraded us for free.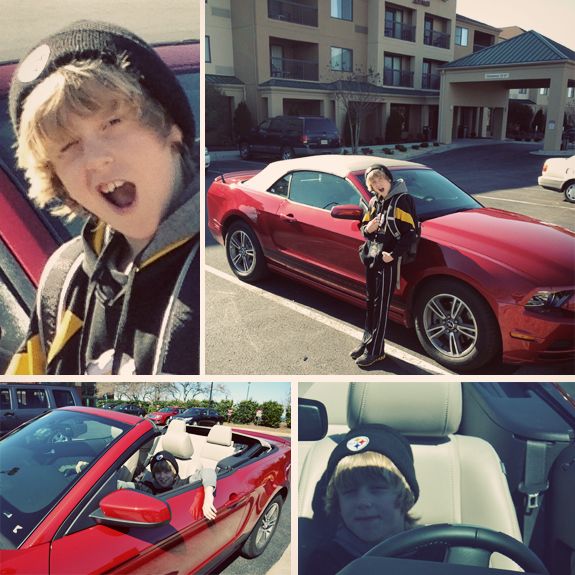 Gresham learned a lot about me too. A side of me he doesn't see often enough. I realized I'd not only slowly reduced parenting to herding, but I'd turned conversation with my kids into not much more than relaying information: giving orders, teaching lessons, reinforcing the positive, correcting the negative. But, away from the herd, alone with Gresham, I found myself cracking jokes, retelling stories from my own childhood, asking better questions.
Gresham got to hear me speak, for the first time, to an arena packed with 9,000 men. He understands now what my work is, a bit more of who I am.
And he got to sit with the VIPs upfront and listen to one of his idols talk about football and perseverance and integrity and how important his relationship with his own father has been to him.
Gresham really wanted a picture. So I asked. "Tim, are you allowed to take pictures with Steelers fans?"
He laughed. "Sure. Just this once."
And Gresham shook Tim Tebow's giant hand and introduced himself. Then he introduced me. "And this is my Dad."