So my knee's healing progress has actually slowed even more, just in time to finish this year's Project Simplify with a bang. I'm back on crutches at the time of this writing, keeping my knee on ice and walking only when necessary. Ah well… Apparently this is par for the course in healing a reconstructed ACL.
This is my official excuse for not getting as much done as I wanted for this last hot spot—That Put-Off Project. Kind-of ironic, isn't it? My knee has taught me so much this spring about patience, grace for others, and forbearance. I'm learning to wait on others, let go of ideal, and just rest when I need to. Who knew a body part was so full of wisdom?
Anyway, you're here to see my put-off project, and here I am, bemoaning my injury.
It wasn't a major selling feature, but it certainly was cool that our fixer-upper came with a treehouse in the backyard. (It's not a literal treehouse, because there's no tree involved. It's a clubhouse on stilts. But the kids still call it a treehouse, so we just go with it.)
It was kind-of a mess, much like the rest of the house, and since we don't actually live in it, it's taken a major back seat. But since this year will be our first full summer in this home, we decided that our put-off project should be a little treat for the kids, even though we have many more important ones to cross off in the actual house. You're welcome, kids.
So, here they are, our before and after pics in the backyard.
The treehouse came with a basement—a dirt pit with nothing in it. So, our kids decided to fill it with randomness. As kids do.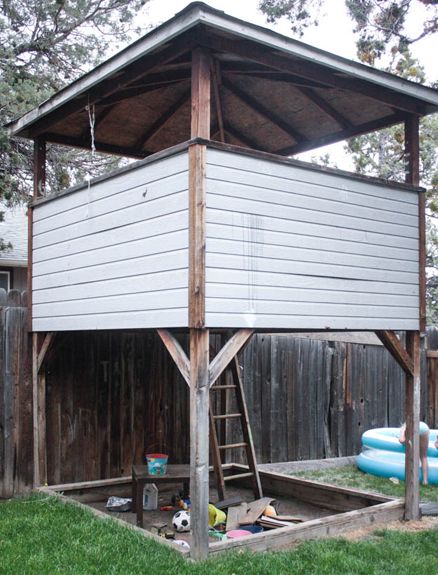 While I nursed my knee, Kyle emptied the toys and raked flat the dirt: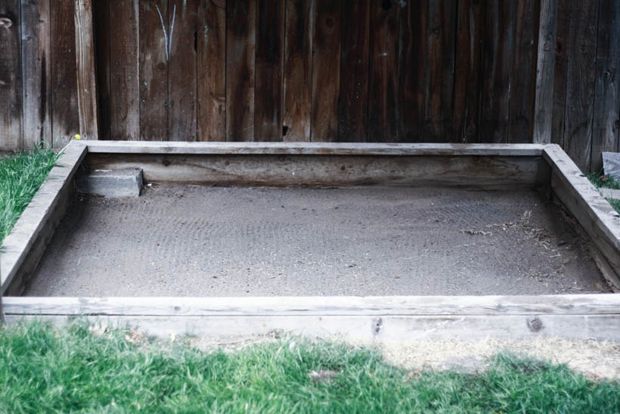 Then added some visquine. That's fancy talk for black plastic: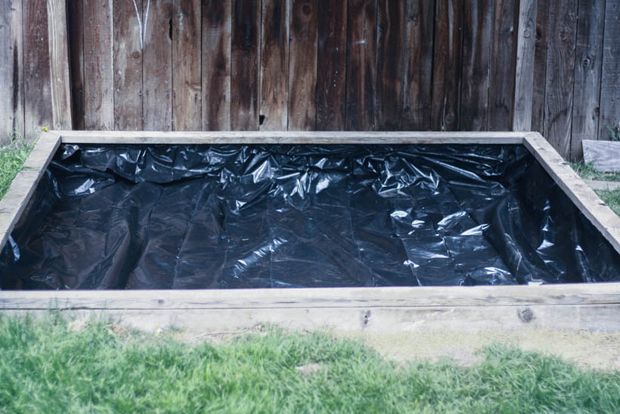 Then he headed to the local landscaping supply place and got some gravel. Our trailer could only handle half a yard in weight, so Amazing Dad made three trips to collect three loads this size: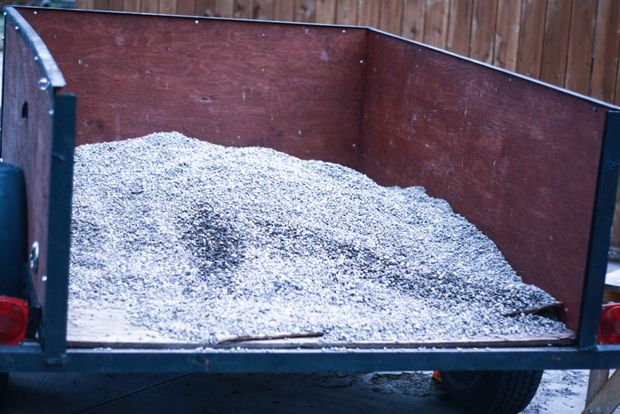 And then he used five-gallon buckets to haul it over to the treehouse basement, because we don't have a wheelbarrow and because he's awesome like that.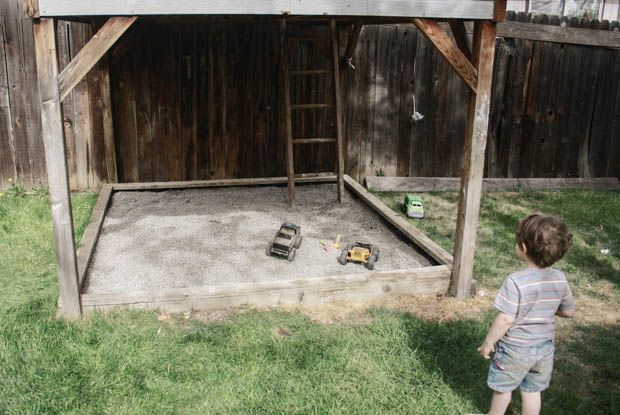 And… that's it. A pile of very small rocks that make our children quite happy.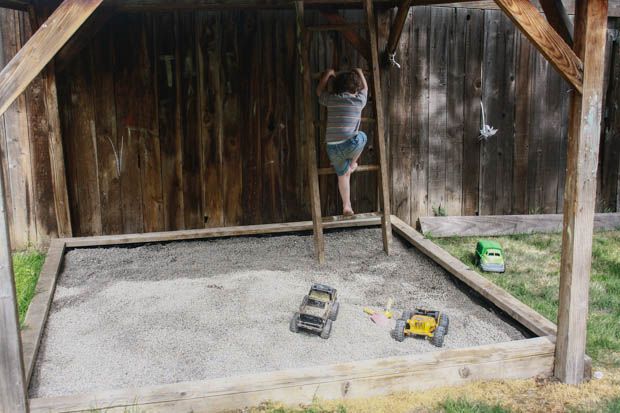 We could have done sand, but we have a cat, if you get our drift, and we just didn't feel like dealing with sand traipsed into the house or needing to cover the sand when it rained.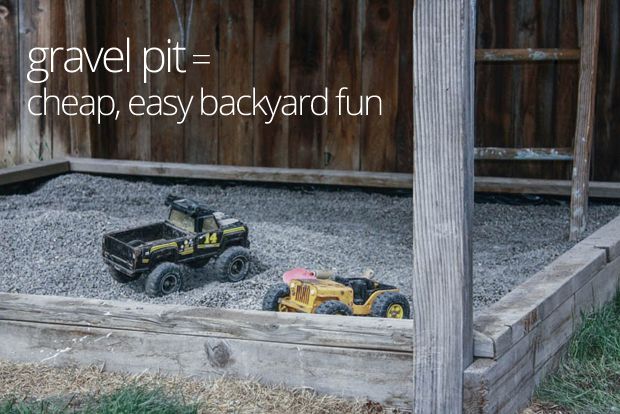 The gravel gets tossed out frequently, yes, but our kids know that they have to scoop it back in before coming back inside. It's great fun for shoveling, trucking, building castles, and even pouring water through to make streams and watch it bend—it dries quickly.
• Visquine, 6 mil: $22.98 (though we didn't use it all)
• Gravel, yard and a half: $55.50
• Total: $78.48
Not bad for summer fun, I say.
This week ends our Project Simplify, and while I didn't get as much done as I liked, I still got some stuff crossed off in April. I'm glad we did this.
And if you'd like to continue on working your hot spots, and perhaps feel the need for some hand-holding with a guidebook of sorts, you can check out my first book, Organized Simplicity. You may like it.
Your turn
Roll up your sleeves, because it's time to tackle your own put-off project! Like last week, all you have to do is take a "before" pic of your project, then tackle it head-on—and then take an "after" pic. The photos don't have to be super fancy—use your high-end DSLR, or your camera phone. Whatever you want.
Also? You can do as many projects as you want, big or small. This week's hot spot is intentionally vague—we've all got put-off projects, and they can look like anything from decluttering cabinets to cleaning out the garage to decorating a room to repurposing some furniture. The sky's the limit.
[statigram_widget]
Tag your Instagrams with the hashtag #projectsimplify, and they'll show up above.
I can't wait to see your photos! You'll be able to add them to this linky above, or via Instagram all week, so don't panic—you've got plenty of time.
Alright, so to end this year's Project Simplify—what color should we paint the treehouse? Right now it's a faded gray-blue, but I'm torn between a classic brick red or something unexpected and fun—apple green, perhaps, or a tangerine. What do you think we should do? (The kids will get to paint the inside whatever they want.)