Last night, I finished my seventh book of the year. That's not super impressive; that amounts to about one book per week on average. Many of you are lightning-fast readers and have done circles around me.
But, I still like that I've read seven books so far, because honestly? I didn't read nearly as much as I wanted last year, and that discouraged me. I knew I wanted to read better, more, deeper this year.
What's the difference between this year and last? It's still early to tell, but here's a few reasons I think I'm reading better so far.
1. I don't look at my phone at night.
Now, hear me out—I do still look at my phone at night. But when I do, I rarely read. And that's when I notice the difference. When I put down my phone for the evening, long before bed, I read hours more in my book. Plain and simple.
There's something strangely rabbit-holey about nighttime social media scrolling; more than the rest of the day, I find. Maybe it's the quiet of the house and my responsibilities have been tucked into bed for the night, but this is the time of day when I can get lost in another world.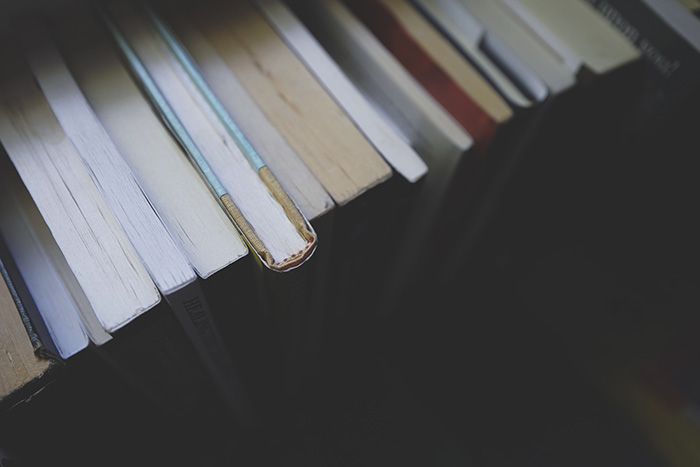 Would I rather choose the world of a book, rich in plot and character and ideas? Or lost in bits and bytes of 140 characters and drive-by commentary? I know my choice, but sometimes when my body's on autopilot, I don't make the choice I know I want.
• Related: the Freedom app is saving my life right now
(Eventually, I'd like to store my phone over in the kitchen at a charging station Kyle's building in our fixer-upper. But this is a 1935 cottage, and there are approximately three outlets that work in the entire house right now—one of them happens to be by my side of the bed.)
2. I bring my book with me everywhere.
If I don't bring a book with me, my default time-killer is scrolling my phone—waiting in the grocery line, waiting for my kid to get out of art class, and the like. But if I have my book, I have no excuse.
3. I'm reading one book at a time.
This is big for me, and I don't know if I'll stick with it long-term, but it's interesting. Normally, I'm wading through five books at a time, based on the mood that strikes in the moment.
So far this year, I've made a point to dive in to only one book at a time, as a sort of experiment to see if I can read books faster. I think it's working.
I see benefits to both styles of reading, but it's been a refreshing change to dive deep in one story, or one idea, and finish it before moving on to something else.
There's also the motivation to finish a book because I want to start the next book on my list.
3.5 Sub-point to this last one:
A few months ago, I bemoaned on Twitter the delightful problem when too many books I'm waiting on at the library all become available at the same time. Since I mostly check out books on my Kindle, this means they're auto-added to my checkouts.
You'd think this would mean, Yay, more books! But instead, I freeze from overwhelm, and hardly finish a book at all, because I'd feel pressured to read all these books in three weeks' time (especially if I knew they had a long hold list).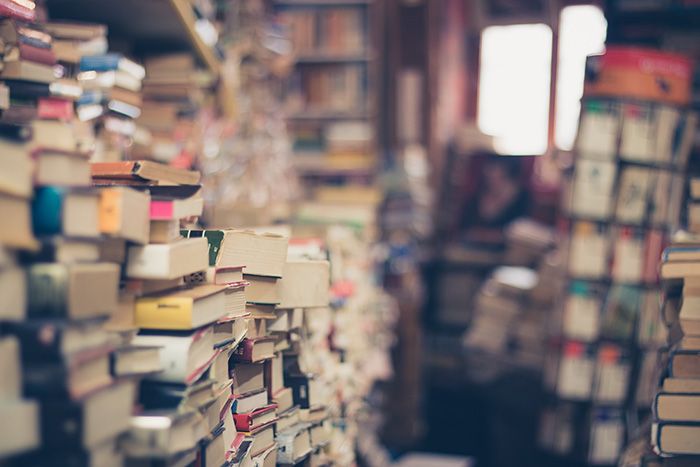 This was when someone wisely shared her hack: after you add the books to your Kindle, set your device on airplane mode, and they won't auto-return.
Genius.
This is such an obvious thing, but it's made a difference in my reading. Now, when I have three library books on my Kindle, I simply dive into one, then open the next one when I finish. No panic mode.
What I've read; what's next on my list
Here are the books I've read this year:
Favorites from this list are Everyone Brave, The Road Back, Chasing Slow, and Wonder.
And here's what's next for me:
…If you've read any of these books, which one would you recommend I read next?
P.S. – My publisher is hosting a giveaway of my next book on GoodReads soon, so if you want in on that, connect with me there. I'm not super chatty, but I am trying to keep up with books better there this year, in addition to my paper bookshelf.
p.p.s. – We now have a Facebook group! Come join the conversation.