Halloween is almost here, and if you're looking for a quick and easy activity to do with younger children, I've got just the thing for you.
We're not normally spider lovers, but for some reason at Halloween we just can't get enough of these creepy, crawly creatures.
To make these silly stone spiders here's what you'll need: round stones, black pipe cleaners, googly eyes, white glue, black paint, and a paintbrush.

Step 1:
Paint your stone black. I'd recommend washable paints and an apron, unless your child is wearing clothes that you don't mind getting messy.  Allow your stone to dry completely before moving on to the next step.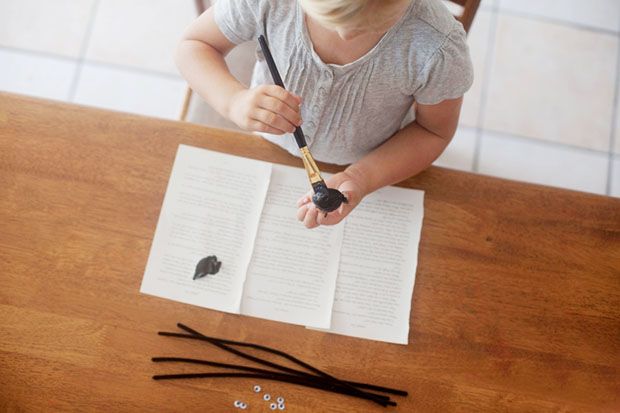 Step 2:
Take four black pipecleaners and use white glue to attach them to the bottom of the stone. Make sure the pipecleaners lay flat so your spider won't tip over.
To make your spiders more durable you can use a stronger adhesive like E-6000, but an adult would need to do this step. If your spiders legs are too long, give them a quick trim with scissors.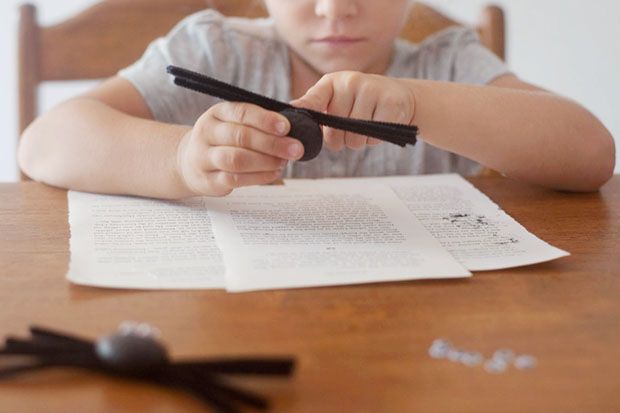 Step 3:
Once your glue has dried, take your spiders legs and bend them around a little bit to space them out and give them some shape.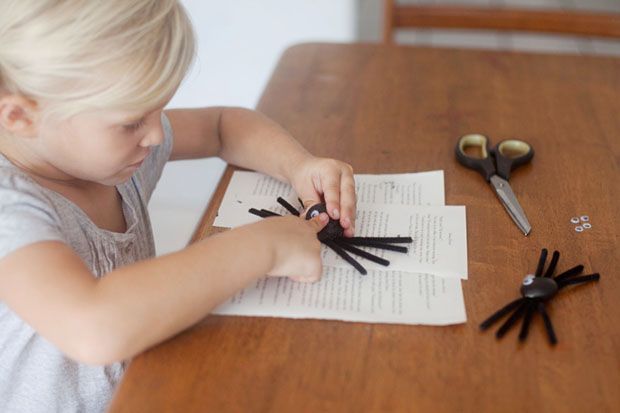 Step 4:
Lastly, you'll use your adhesive to glue some googly eyes to the body of the spider.  And that's it!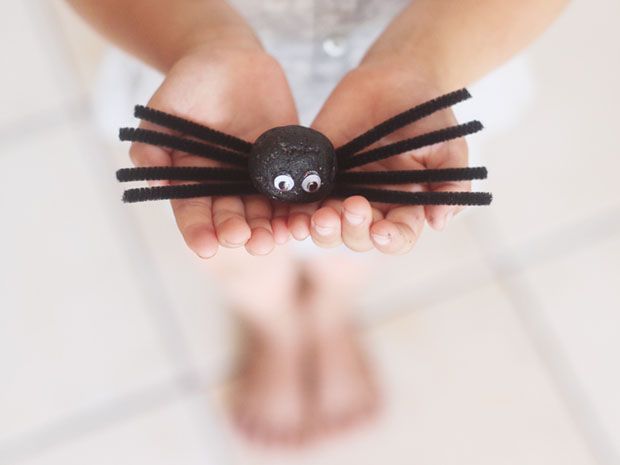 With a short list of supplies and a simple set of instructions, these fun little spiders are sure to be a Halloween crafting hit with the kiddos.
Have you tried any low key crafts with the kids this Halloween? I'd love to hear what you've been up to.