Two years ago I started an evening ritual of taking a long walk. I don't remember why I set out the first time (maybe a particularly long day, urgent need for quiet, or my own self-imposed time out) but the habit stuck.
It became routine that after dinner, I would grab my phone and ear buds, kiss my kiddos good night, and head down the alley.
We've lived in this neighborhood for fifteen years, and it still surprises me.
I first walked these sidewalks with strollers, then a baby carrier and a full wagon, and then chasing a parade of littles on bikes. But it wasn't until the last two years that I felt so at home in the company of these streets.
Or perhaps, when I really think about it, I have felt at home here for years, but only recently have I thought so much about how at home I truly am.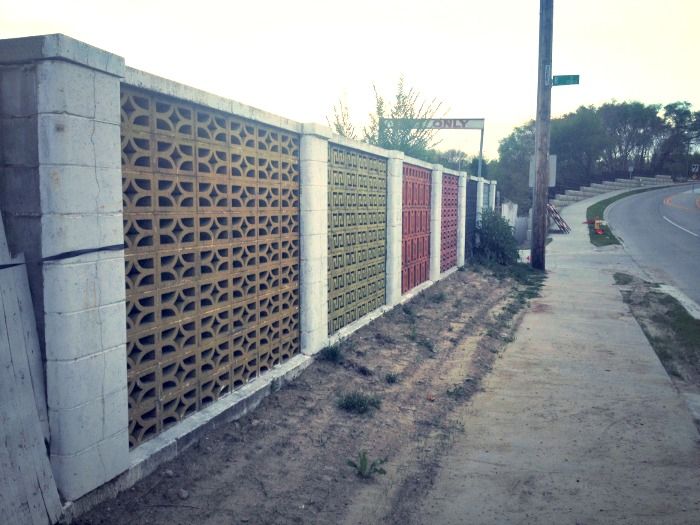 When I walk, I always go the same route: down the alley, left at the new sidewalks, follow those for a few blocks up and down hills, past a bar on the right and a tavern on the left, up to the main street, left a block, and then wander back towards home.
I like this route because it's set and the only decision I have to make is when to cut the music and what podcast to listen to. And I like it because for forty perfect minutes, no one needs me or asks me any questions.
There's a point on the route where I pause at a corner.
My old house (our first one in this neighborhood where we lived for seven years) sits just one block away. That's the house where we brought our first baby home, where we lost our second, and where the third and fourth joined us.
So much life and loss, so many memories of joy and sorrow sit right down that block.
When we moved out of that home, my life was so ingrained there, my self so firmly planted, that sometimes after moving, I would still  accidentally pull into the back driveway of that house. And then I'd blink, remembering I didn't live there anymore. Then I'd reverse the van and head to our new home a few blocks away.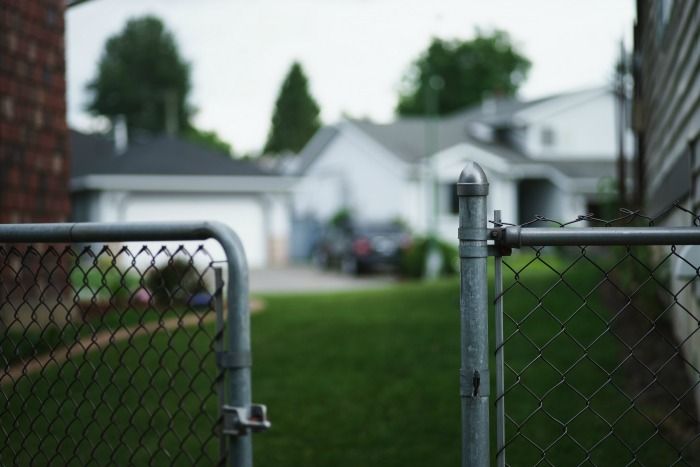 There's a few places along my evening route that are my favorite.
There's a yippy chihuahua who seems to think he is a Great Dane, and his irritation at my passing by always cracks me up. There's a house where someone converted a high chair into a swing in the yard (sounds crazy…but it kinda works.)
Just a few houses further, a cat sits very seriously on the top step at a side door; his white head turns and watches me walk all the way by.
In the summer, there's loud music for late Friday night parties. In the fall and spring, there's fire pits burning and people gathered on lawn chairs around them. There's kids of all ages playing soccer in the park, a man who uses his front yard as a driving range, and all kinds of interesting solutions to the reality that these houses were built before people owned so many cars.
The seasons pass, and you notice it in different ways when you walk the same path regularly.
The bushes turn, trees change, grass loses color, flowers die.
The temperature drops, and the point that you thought "Darn, I should have worn a coat" gets sooner and sooner in the walk until you think it when you step out on your back porch—and then you start wearing a coat (and eventually gloves, a hat, a scarf…you get the picture).
There's other seasons, too.
Political signs pop up in yards as local candidates hit the campaign trail. There's a whole line of houses that are really into decorating for Halloween (and a few houses that are still turning on Christmas lights in the spring.)
There's the sunset that changes on you, coming earlier and earlier until you step out to walk at 6:15 p.m., and the sun has already called it a day.
I think of fifteen years here, and wonder at how settled my kids are, how deeply connected they feel to a house and a brick road running down the front.
My own childhood was nomadic, and while I did grow up deeply rooted, it was more like a potted plant, roots deep in the soil of a family and not in the knowledge of one familiar place.
I find it interesting how people talk about moving on to 'better' neighborhoods. I know what they mean (property values, test scores, and parts of town where people don't freely park on their front yard) but in some ways I don't get it.
Better?
What's better than trees that tower over you, the smell of fire pits blazing on each block, and familiar faces that you can make eye contact with and smile because privacy fences aren't really a thing around here?
What's better than houses that are centuries old, Lenten Fish Frys you can walk to, places with history, crooked streets and unkempt yards that don't demand that everyone have it all together?
What's better than a neighborhood that exemplifies diversity, where your kids hear other languages and see foreign traditions, where their own friends may or may not speak English, and that reality has no bearing on whether or not they can play together at the park?
What's better than living just a short walk from your favorite people? Some of these friendships came with us, some grew up while we lived here, and some were waiting for us on the other side of the now-torn-down fence that separated our yards.
As I get older, I am beginning to understand that the space where you live is not merely a geographical point; it's the setting of the story you live each day.
I'm grateful to be planted here, raising five kids in this neighborhood that is long settled, always changing, and slightly chaotic- just like us.
---
Becky Swanberg is married and lives in Omaha, Nebraska, where she enjoys reading, writing, and walking. She is usually accompanied or interrupted by her five kids, and she writes online at BeckySwanberg.com.