How's summer going in your home? If it's like ours, it's good, but a bit… punchy.
It's hot. Kids are getting bored. There's lots of togetherness, but it breeds a bit of cabin fever.
We're doing some summer school "lite" to keep gears from rusting when school starts before too long—a little math, a lot of reading, and some creative writing when the mood hits. Learning really does happen when we least expect it and in a million different ways, so I don't want to overdo it. But sometimes my kids need some inspiration, some nudging.
And let's be honest—I need some ideas for their long summer days.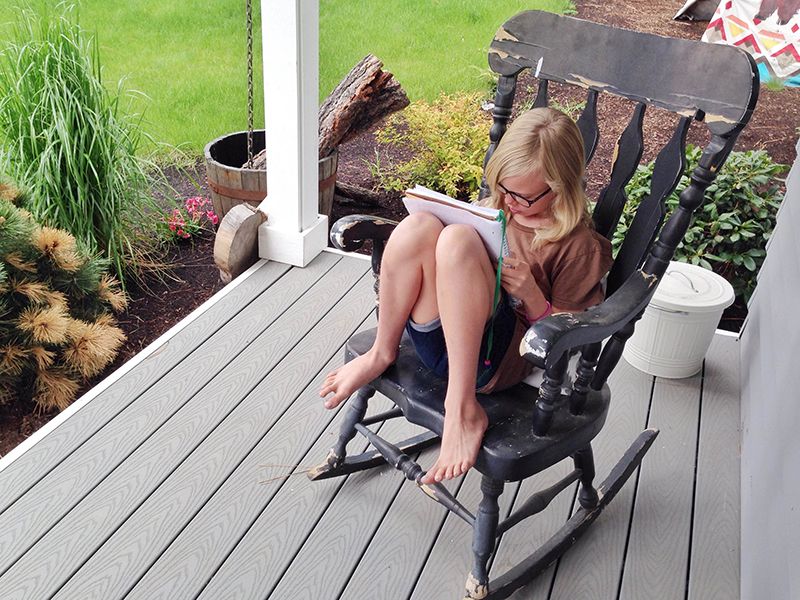 For several summers now, the kids have used A Summer of Stories, a digital book I wrote a few years ago. And I just updated and revised it.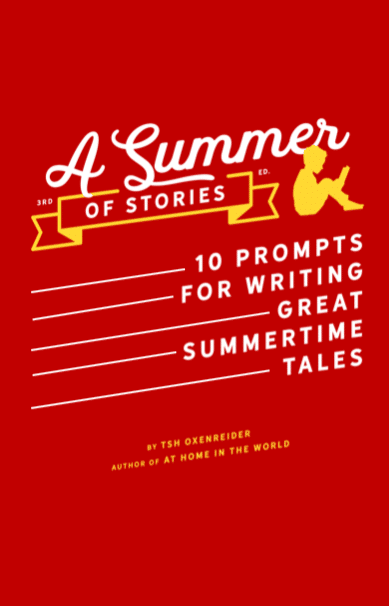 Step-by-step instructions and space to scratch out steps to good creative writing, with an easy-to-read explanation on the five elements of a story and the five elements of a plot.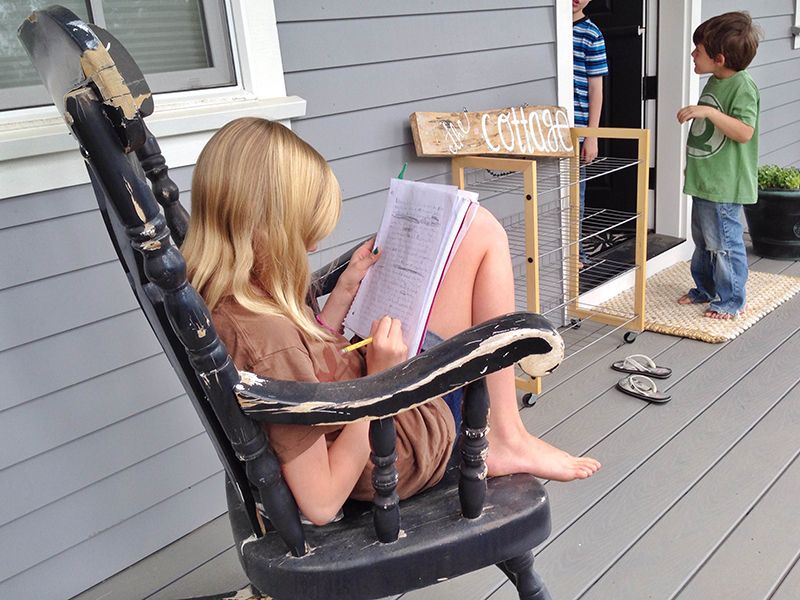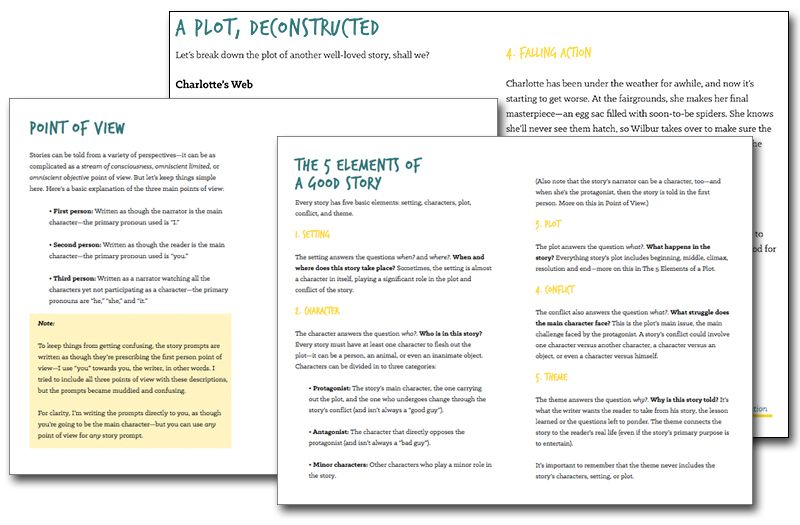 And then? Ten delightfully simple, sometimes silly story prompts to get them going. Ten possible stories to get you through the summer.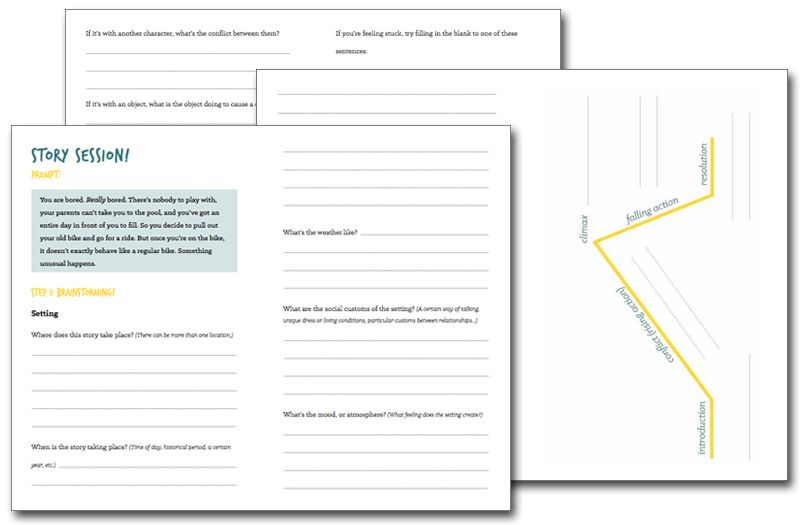 You can print it out and bind it at your local copy shop, adding or leaving out as many pages as you want. Or, just keep it as a digital resource and read the prompts from your screen while your budding writer uses her own journal.
This will add an oomph of creativity to the dog days of summer—let me help you get through the final push.