I was never one of those girls who dreamed of becoming a mom. I mean, I always assumed I would eventually, but it wasn't a dream of mine. It was more of a practical thought—down the road I'd do the mom thing.
Which is one of the reasons I resonated so much with my friend Lisa-Jo's new book—because it's not every day the author of a book on motherhood admits that she never wanted to be a mom. The title says it all, and describes very much my daily experience with three young people who share my roof.
These are my words in the first few pages, and I still agree with them: "I was surprised by Surprised by Motherhood—not because I didn't already know that Lisa-Jo is a brilliant storyteller and writer, but because I thought I was done with books about motherhood."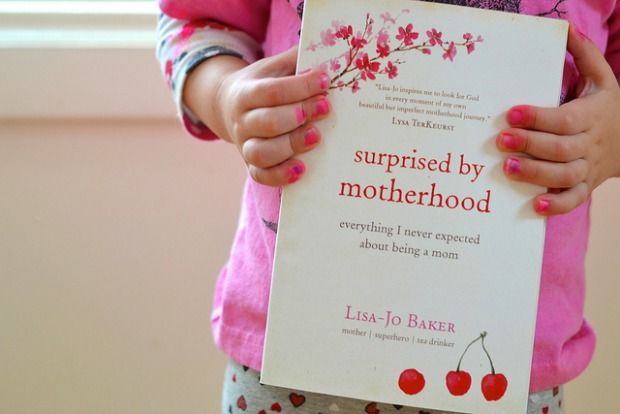 I first read the book a few months ago, and I simply couldn't put it down, Lisa-Jo's gift of weaving words left me so raptured. In fact, just in writing this post I started reading the book again and had to force myself to stop so I could go ahead and hit publish (I'm probably back to rereading the book by the time you're reading this).
In particular, her admittance of her middle son's wild difficulty helps me—well, admit my middle son's will difficulty as well. LJ tells the story of falling in like with him, that she, "liked him so much I could hardly breathe. I just sat in that room between a toy tiger and a radio playing softly and stroked the sweaty forehead of a nearly four-year-old and let the like keep filling me up, all the way to overflowing."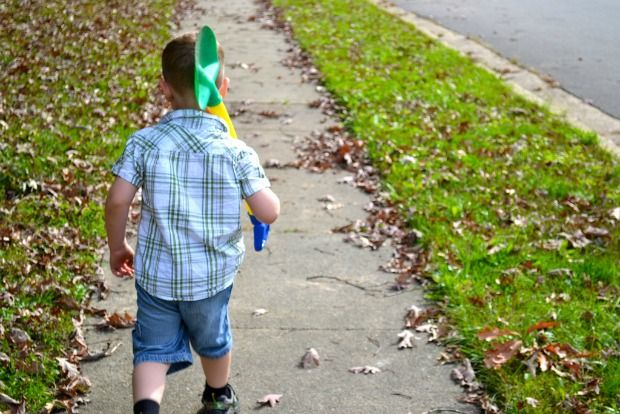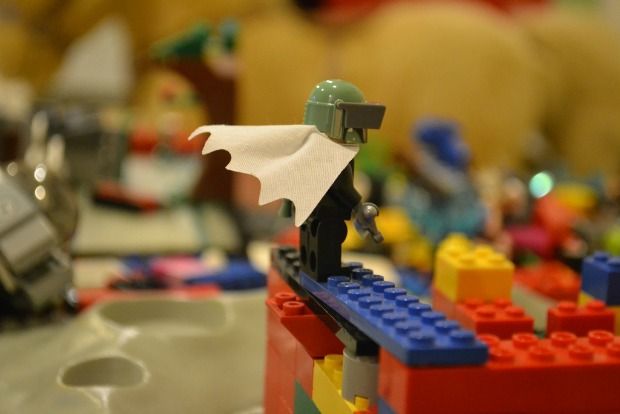 I want to write like Lisa-Jo when I grow up.
But until then, Surprised by Motherhood is now my go-to book for mama gifts (also coupled with Faith-Based Parenting for first-time mothers). If you're a mom, have a mom, or know a mom, you have a reason to have this book in your life—either to read or to give.
Which means you're in luck.
Giveaway
Lisa-Jo wants to give three Art of Simple readers* a copy of Surprised By Motherhood AND a Daily Grace tea set. Um, hello, Mother's Day gift?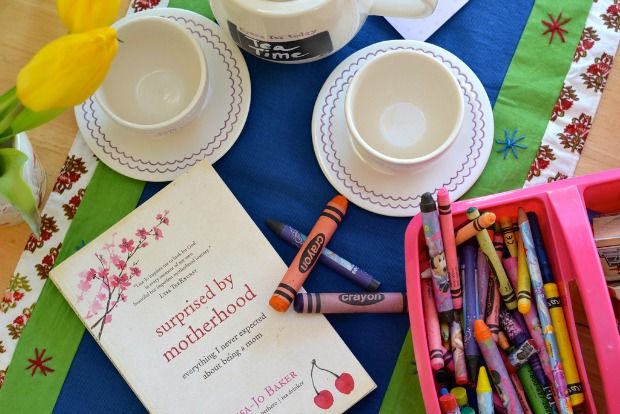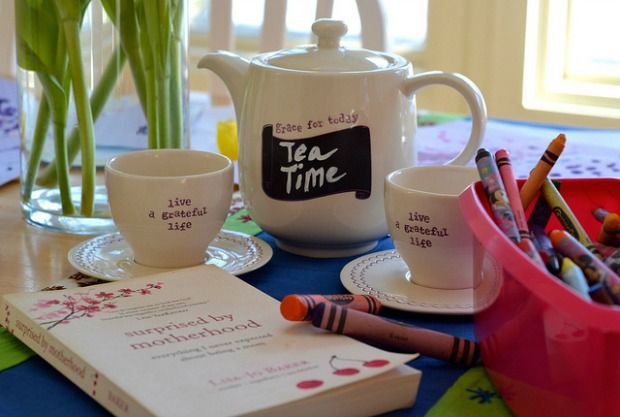 To enter, simply leave a comment on this post, telling us why you'd love to win! (If you're reading this via email, please head to the post directly to comment.)
This giveaway will end this Friday, April 18. I hope you win!
• US residents only, unfortunately… sorry about that.