The snow is falling, starting to build up under the streetlights. It is November, and already, I can feel winter closing in. There will be no school today, and tomorrow's soccer game is already cancelled. The world is shutting down and I know this means our indoor months have begun.
Here's what you need to know about me: I'm a fresh-air girl. I love being outside in nature, going for walks, or just sitting on the deck with a good book. I am never happier than when my beach chair is sunk deep into some Jersey shore sand.
BUT.
I have discovered the joy of winter too. I did this in the early years of having my son, when life in a cold-weather state can feel like a six-month sentence in solitary confinement.
Slowly, thoughtfully, I curated a checklist of ways to make sure that I felt just as fresh and vibrant on stark, cold days as I did on beautiful spring days.
I realized that part of self-care involved priming my surroundings for success.
Five key things emerged as my must-haves for a perfect winter:
1. Bring on the essential oils.
Essential oils are great any time of year, but never more so than during the months when I can't open my windows for a little fresh air.
My absolute favorite oil to diffuse is a citrus blend, which feels bright and healthy.
I set up my diffuser in the living room and use it in the afternoons. The smell lingers throughout the day in the best possible way.
Oh, and my little trick is that I save this scent for winter only. That turns something as simple as diffusing into a treat, which makes a day of being snowed-in feel like a gift.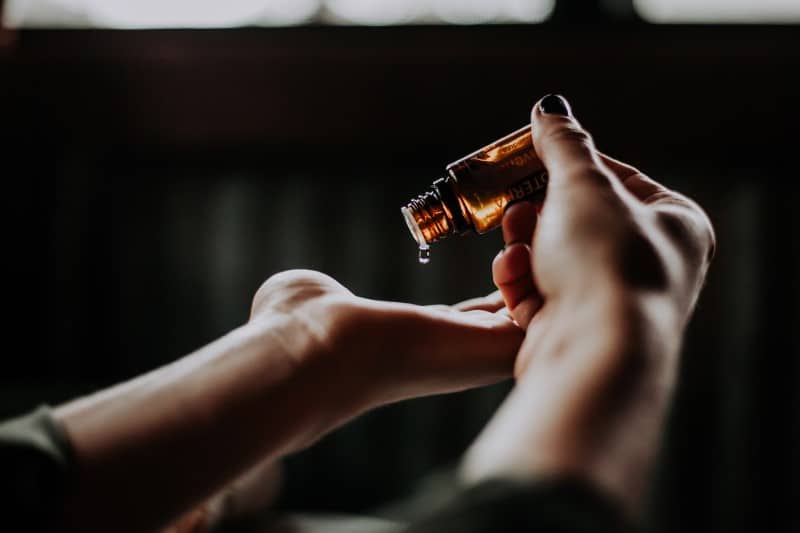 2. Pull out all of your plants.
I find that surrounding myself with living things is the best way to get through what can be a lonely season.
As day stretches into monotonous day, I love the process of caring for my houseplants. I remember all the goodness they're pumping into the air of my home, smile at their welcome greenery, and give thanks for the reminder of all the life to come in spring.
A bonus is that you can often save some of your outdoor perennial plants by bringing them indoors to brighten your house.
I have a big old fern hanging from my ceiling right now, and I couldn't be happier to nurse it through the winter months until it can go back to its spot on my front porch.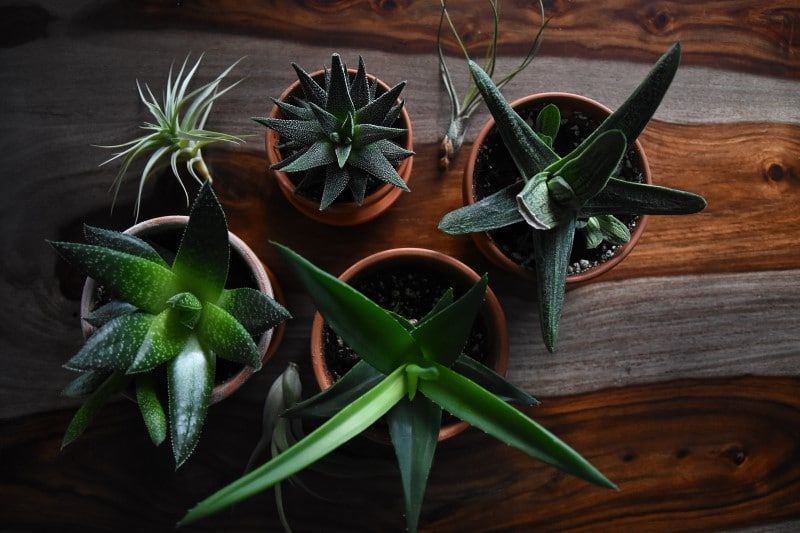 3. Embrace low-and-slow recipes.
We all know that stews, soups, and roasts taste great. But they serve so many more purposes.
The smells that they create set off big emotions. What a gift it is to crave good food on a long, blustery day. To feel the joy of creating something wonderful to share with your people around the table.
There is also the practical fact that recipes that cook for hours warm your house as the oven works away, usually at exactly the time you need to get cozy.
As spouses return from work and kids tumble in from after-school activities, they're welcomed into a snug home that immediately melts away all of that frigid outside air.
Sure these recipes can be convenient and tasty, but embrace the way they invite your family to gather—warm at last—satisfied and full in more ways than one.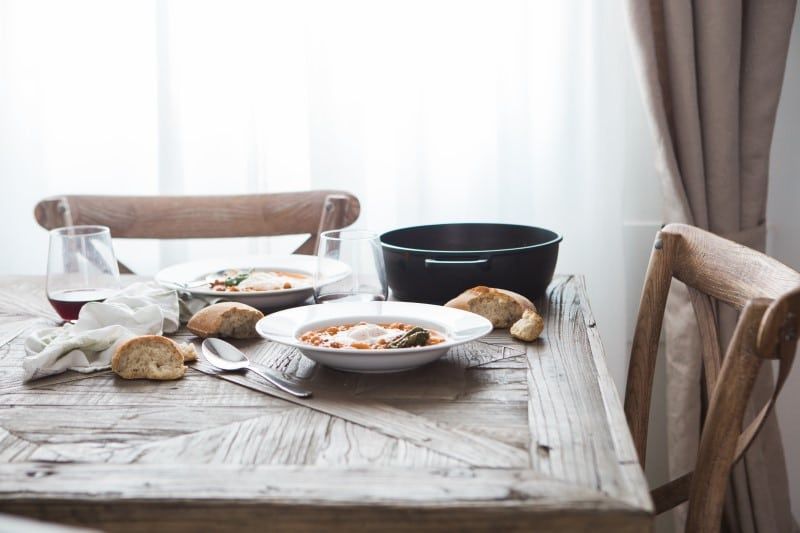 4. Use the less-is-more approach with window treatments.
Aren't we all tempted to pile on the curtains in winter? There's something about thick, deeply colored drapes that makes us feel warm and sheltered.
Try out the reverse process, though, and you just might find you like it. I keep my windows as open to the light as possible in the winter, trying to maximize the available light.
Even at night, since we have the benefit of lots of snow, I like to leave my blinds all the way up to the tippy top for as long as possible to enjoy the reflection of the light off the clean white of my little winter wonderland.
5. Switch out your rugs and blankets.
In the summer, I favor a thin, stylish rug. But there is nothing better than a rug with a thick pile to nuzzle into during the winter.
I claimed an old rug after my parents renovated their home, and even if the style is a little off for my decor, I'm thrilled to have something the whole family can cuddle up on for a Sunday afternoon game.
I also shun my thinner throws in favor of chunky, cuddly, thicker-than-thick blankets. I ask myself, "What would that hygge guy do?" and then I do it.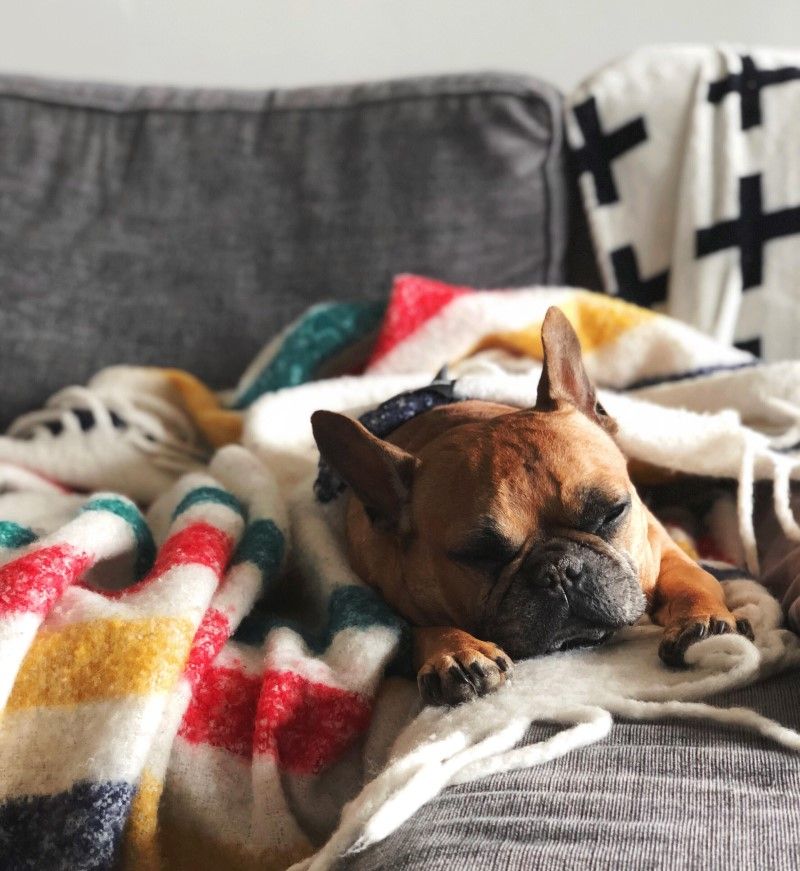 There are so many ways to make your winter brighter. Starting with a little transformation of your environment is the perfect way to welcome the cold. I find that once I've set up my home for the cold months, all the other things that brighten my day—good books, family movies or game nights, daily exercise, etc.—follow.
It really is the perfect way to kick-start the season.