My kitchen table was given to me by my parents. It's the same kitchen table that I ate dinner at every night when I grew up. My parents, brother and I each had our own spot at the table.
I have many memories of the meals we ate, the stories we shared, and things we did at that table. I remember sitting around that table making Christmas cookies each year. I remember the year my cousins came over, and we all made gingerbread houses together at that table. I remember getting sick at that table, laughing at that table, and crying at that table.
And today, it's that same table where my kids are making memories—sharing meals with us, telling stories about their days, laughing, crying, getting sick, making cookies, doing craft projects.
After all these years, the table is not as pretty as it used to be. There are specks of glitter crusted to it that will only come out the day we decide to sand it down and refinish it. There's glue stuck to it. There's stray paint from craft projects and home renovations.
These days, it's usually covered with a tablecloth because I'm embarrassed for anyone to see the state of my table. But the other day, when I took off the tablecloth to put it in the wash, I sat at the table—bare, dinged, glittered, glued, messy—and remembered each of the stories behind the messes.
I saw the green paint that strayed from my son's first painting project. I saw the glitter and sparkles from the first Christmas craft my daughter and I did a few years ago. I saw the lines in the wood where the pencil was pushed too hard during homework time.
How could I cover up these things, as though they're things to be ashamed of?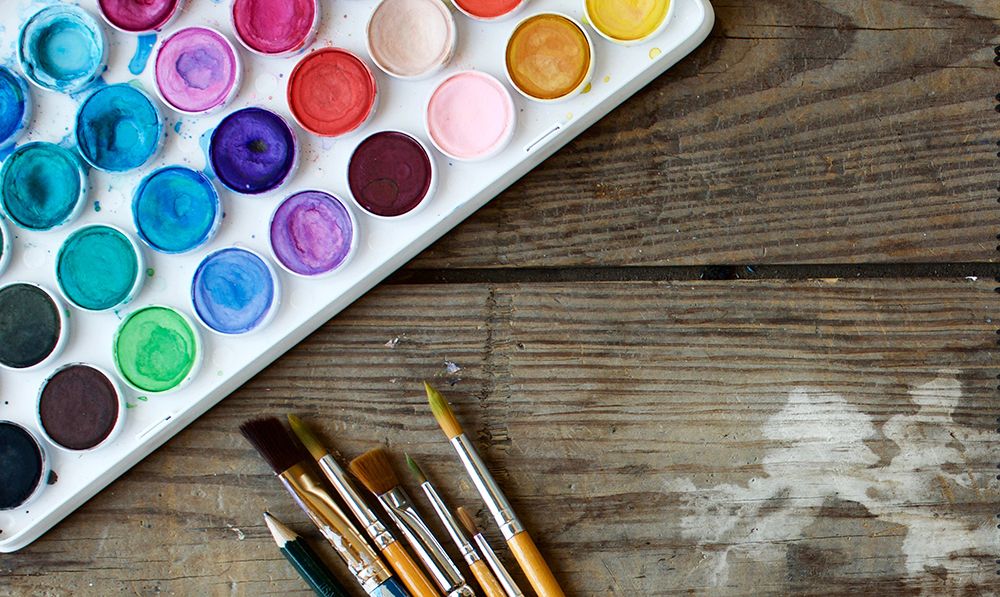 My table is not perfect, but it has done the job it was meant to do very well. Life has been lived at it. Lessons have been learned at it. Memories have been made for decades, right there at that table.
It tells the story of lives being lived, not life missed out on in the name of perfection. The same way that marks on the walls, scuffs on the floor, toys on the table, and dishes in the sink prove that the places we live are for just that—living. Not perfection.
Our messy table reminds me of all we have, especially during a time that could be too busy or full of consumerism to notice. The messy table reminds me to slow down and keep making memories with my family. To keep making messes as part of our living.
The Messy Table is this home's silent reminder that it is well-loved and well-lived.