Every time I travel, I'm reminded of this simple truth about life back home: we really, really don't need a lot of stuff.
I know this idea backwards and forwards. And yet when I'm not paying attention, I find ourselves slowly amassing things that, well, we just don't need. It's probably not a lot compared to average standards, but it's still more than I ever meant us to accumulate.
It just happens, you know? I know you know.
The past few weeks, we've been making multiple trips to the donation station at our favorite thrift store, tossing out broken or worn-out items, and still unearthing more. And so, we repeat the process—more thrift store runs, more tossings, more head-shaking in wonder. Why do we have this?
While I don't hate to declutter, all these hours have reminded me of a truth I can't escape:
Living with less trumps organizing, because organizing is temporary.
Organizing might feel good… for awhile. Your ducks are in a row, your kids' toys are nicely labeled in their bins, and your socks are huddled in their respective nooks in the appropriate drawer. You've cleaned out the kitchen cabinets, then restocked them nice and neat. You ROY-G-BIV'ed your craft supplies.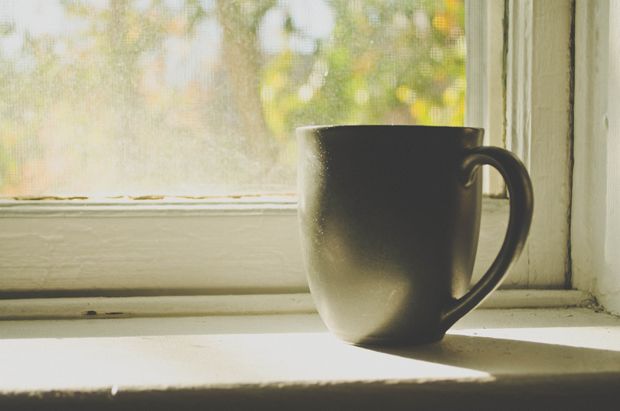 Photo source
But it's all temporary. If you live with other humans, like me, you know what it's like to watch your hard work slowly crumble. (Sometimes it's not even slowly.)
There's the rub with organizing—you've got to keep it up.
Decluttering—or, just getting rid of stuff, is permanent. Things leave your home, and immediately you're gained more visual and physical space. You know where everything is, and you truly love everything left. And you love your home a little bit more.
You can breathe.
Have you ever taken several loads to a thrift store and later thought, "Nuts—I wish I had all that stuff again." Rarely. Most of us forget what's in those boxes 30 minutes after the drop-off.
We're naturally attracted to empty spaces and clean lines. (There's a reason people stage their homes this way before selling them.)
And there's the beautiful aftermath that follows decluttering. You're happier to own less, so if you consciously keep stuff from entering your home again, it becomes habit. You genuinely don't want to shop because then you'd have to find a place for the new stuff.
Your money starts acting more like the responsible tool it can be.
You have more free time because you don't have to clean so much, and after awhile, you don't even have to work as much because you're content with a smaller budget.
You sleep better, eat better, and take better care of yourself because of this extra time.
Perhaps best of all, you pass this on to your kids by proxy. You're not shopping for fun, and they reap the benefits. They have fewer toys, which means they're played with more often.
When we travel long-term, our kids don't miss their toys. They play with whatever they find, which activates their imaginations on overdrive.
The five of us are also just fine with just a few clothes when we travel, and oddly enough, we usually keep wearing what we had on our trip when we return. We enjoy having fewer choices.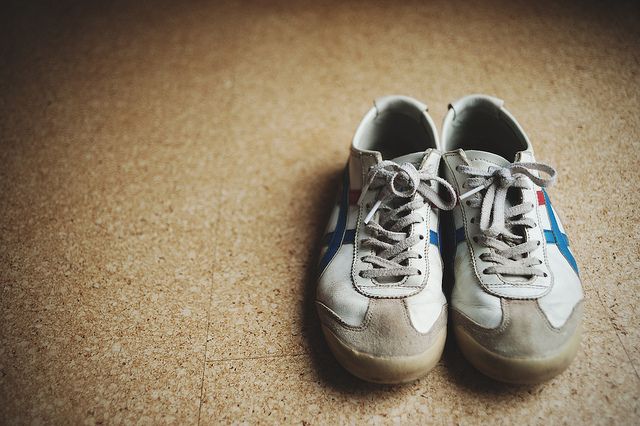 Photo source
Living with less trumps organizing because it truly begets freedom—freedom to live with more clarity, freedom to pursue work and hobbies we truly love, freedom to spend more time with people instead of taking care of our things.
It's risky, yes. It's scary making that first run to the donation station. But you'll get braver as you go, and nine times out of ten, you won't regret parting with those things you stopped loving or finding useful.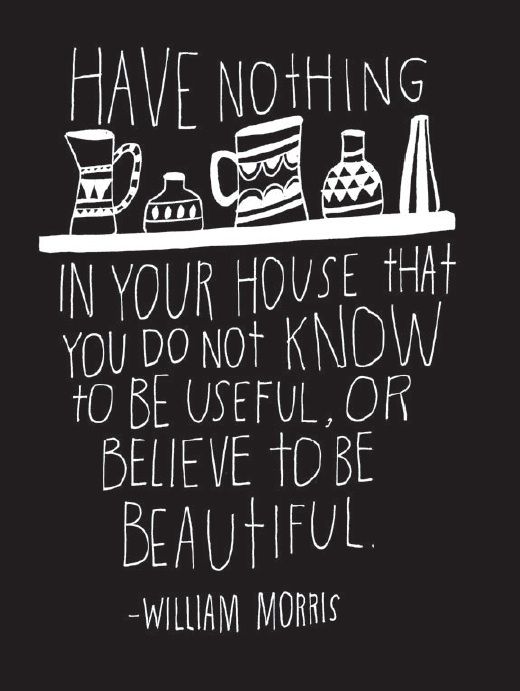 Artist
You'll eventually find this purging addictive, and before you know it, your home and calendar will be just how you want it. Yes please.