I am slightly embarrassed to admit that over the last few years of gutting and remodeling our home, I spent far too much of that time thinking that through building a newer, prettier home from the ugly shell we started with, that I was creating happiness.
With each shiny new fixture, new white cabinet, a shiny new piece of tile floor, and transformation of each room from drab to fab, I thought that I was making happy for myself and my family. The truth is that no matter what the walls, floors, cabinets, or fixtures are made of, they aren't what was making our family happy.
What makes a home happy is the people that are in it, the attitudes we come in the door with, and the simpler things that we can do to the space we call home each time we're in it that don't cost a thing.

Going on nearly two years of no house projects and therefore two years of no physical transformations to the space we live in, I now see that those changes were necessary (the house was falling down, after all) but not everything.
No matter how pretty the house is now if it's a mess or we're grumpy from a bad day or we're too hard on ourselves for the house not meeting every grand expectation (It's still too small! I need more storage space!), a home is only happy if we're happy in our home, and that happiness can be created without any physical change at all.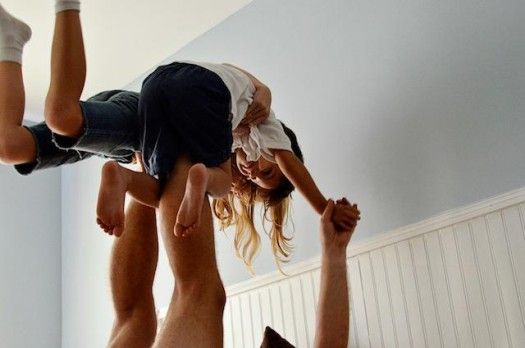 It's hard to see other people with big, beautiful, tidy homes and to not end up feeling bad that there isn't enough time, money, or energy in the world to have all of those things in my home.
I used to try to compensate for what my home lacked by adding things – stuff bought at stores like pillows, pretty objects, stuff for the walls – that didn't really do anything but fill up space and I had nothing to show for it but continued lack of contentment.
Nowadays, I don't even have time to think about shopping, much less decorating anything. I am lucky to get one room organized on a Sunday afternoon. Because of that, though, I have realized that doing the most with what my house has to offer myself and my family right now is the true way to be happy at home.
I am way happier after tidying and organizing a room or putting some flowers cut from the yard in a vase, or opening a few blinds to let some sunshine in while I build lego towers with my kids than anything I could buy would make me.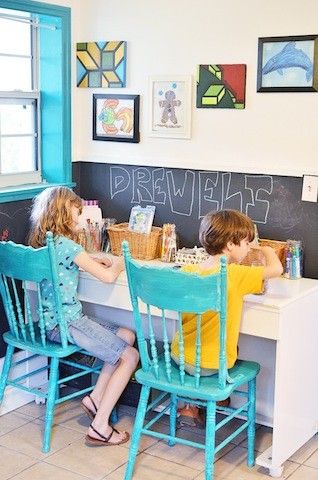 I don't have to go anywhere and get anything to make my home happier. I can organize what is here. I can personalize my walls with canvas photos of my family – things that actually mean something. I can relax and let go of expectations.
With those simple things, I am happier in my home than any expensive decorative item or room makeover could provide. And I know now that the bliss of a shiny new room wears off. The room gets lived in, used, filled up with things that living brings – toys strewn about, dirt tracked in, tables cluttered.
Real life happens after every new project and that is where the happiness is – through living in the space. I finally know now that it's not the beautiful new playroom that makes me happy but seeing my kids play in it.
It's not the shiny white kitchen that makes me happy, but the hours spent teaching my kids to make pizza and time spent at the kitchen island helping with math homework.
It's not a new living room that makes me happy, but the things we can do in it – laugh, learn, wrestle, and play that make it happy.
A happy home isn't about the styles that we can get hung up on – the things magazines convince us we need to have or change; it's about the people in it.