I love having fresh flowers in the house, and my husband seems to know just the right time to bring them home. But if you're not cost-savvy, they can cost a fortune.
Sometimes the most eye-popping flower arrangements contain simple, inexpensive flowers and supplies.
Simple flowers, like carnations, work best in all one color, and take out the fillers, like baby's breath like fern leaves and baby's breath (those actually look quite pretty in their own glass jar).
Cut the stems short to make an impact, and to find the best jar, look at its mouth. Vase and jar openings are often too wide, which makes the flowers spread. For the most bang for your buck, flowers look best squished together.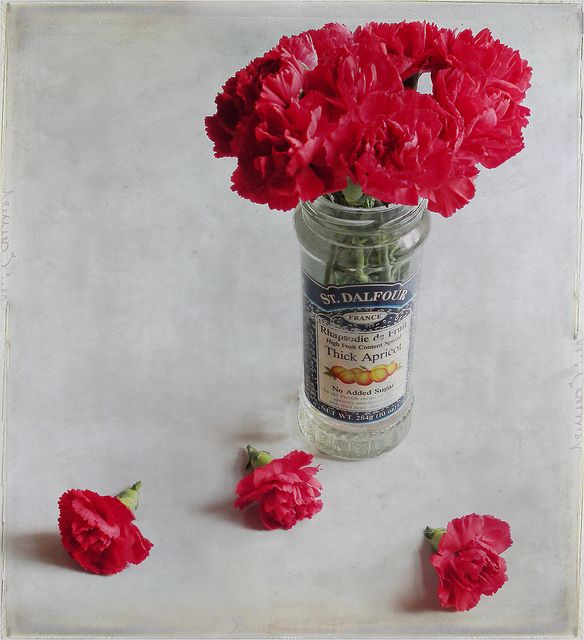 If the label isn't pretty and doesn't remove cleanly off your jar, cover the remains with ribbon or paper. Otherwise, nothing is best.