Because of my husband's career as a professional baseball coach, we move around. A lot. Our life is a constant stream of hellos and goodbyes, nice-to-meet-you's and hope-to-see-you-soon's. And in the midst of all this change, I am finding out that I am not very good at keeping in touch.
Oh sure, I follow all my friends on social media. I double tap their Instagram photos, and like their Facebook updates, but true friendship? I easily let that slip away.
I'm finding that the more connected we are on social media, the easier it is to let the real connections slip. And all of a sudden, I haven't had a deep conversation with the ones I hold dear in months…or even years.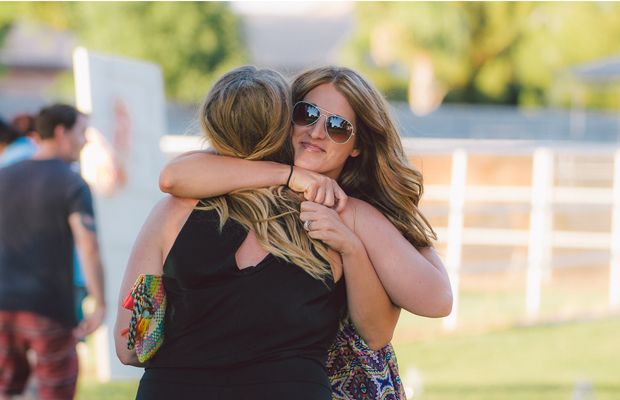 So where to begin? I think it can be as simple as sending a text letting a friend know you're thinking about them. I know when people reach out to me in that way, it makes my day.
And letters, remember those? I love the idea from Jessica Turner's book The Fringe Hours to keep a box of cards in your bag, so when you are sitting around waiting (at the kids' practice, in the carpool lane, at the dentist), you can pull out a card and write to a friend.
And of course there is the actual phone call. I use the excuse that I hate to talk on the phone, but I think I just need to get over my awkwardness. When is the last time you heard a long distance friend's actual voice?
Who can you reach out to today? Do you have a friend who recently moved away? How about a new mom who is home with her baby? Or a friend who is away taking care of a family member?
Send a text, write a letter, make a call. Make a true connection.
I promise to do it, too.