As you probably know, I now lead group trips to London.
We do a ton of walking, exploring the city and surrounding area through a literary lens as we also explore internally how we create stories with our lives and work.
I share my own personal packing list with the women attending, and when I first sketched it out, I realized that it's pretty much what I pack anytime I travel anywhere for a week (and even up to about a month — I simply do laundry and re-wear my clothes). I'd perhaps exchange a thing or two based on the destination's weather, but otherwise, I keep things pretty simple.
Since I get asked all the time for a good master packing list for women, I thought I'd share with you here my own personal list. I simply tweak the list based on what I know about where I'm headed.
But first, a few notes…
1. Pack light.
Truly, in all my travels, I can't think of one time when my not bringing something made the experience worse — I either forgot about whatever it was I was debating about bringing the second I arrived, or I was easily able to find what I needed on location.
There's nothing you'll need you can't find there in a pinch almost anywhere in the world. And if you can pack everything in a carry-on, you won't need to check in anything, and the trade-off is a lighter state of mind.
Part of travel is to temporarily leave your state of normal, right? Packing light will help you do that.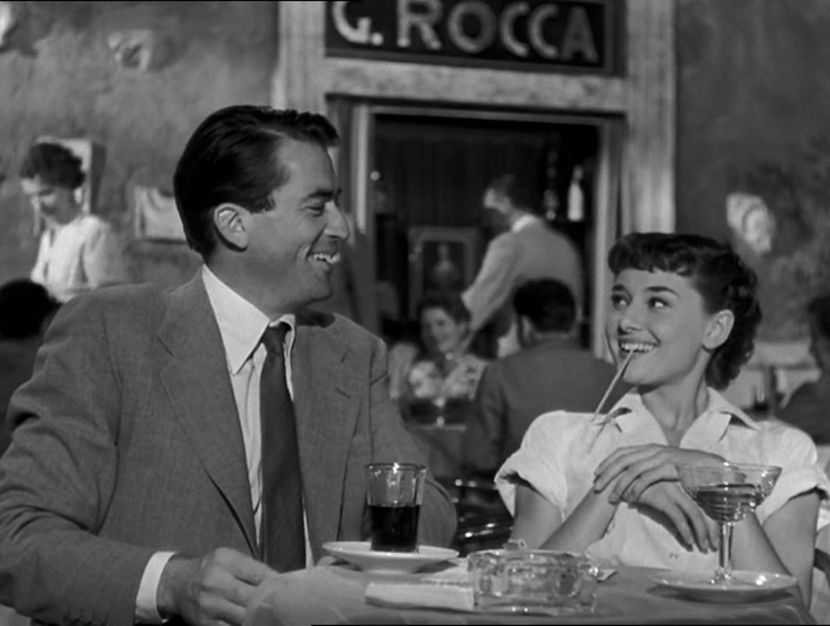 2. Don't pack to be a cartoon of yourself.
Sometimes we act as though we'd suddenly want to dress differently once we're in [insert new location here]. Sure, it's nice to wear a thick wool coat when we normally live in the desert, or to toss on a hat for the beach we'd look ridiculous in at home, but we're still ourselves.
Wear clothes that help you feel most like you. This way, you won't feel frustrated when you go through your bag and can't find anything to wear when all you want to be is comfortable.
Acknowledge the customs of your destination, but do so in a way that's you.
3. Go capsule, but don't be rigid about it.
Everyone says to create a capsule wardrobe when you travel, and I agree. But don't be such a stickler that you end up buying things just for your trip because they "go," or that you feel like every possible combination has to be an Amazing Outfit.
Stick with some classic basics that layer, and you should be set.
4. Check the weather.
This is such a big fat duh, I hate even putting it here. But sometimes it feels out of sorts to pack for cool weather when it's 100 degrees at home, so you underestimate what highs in the 60s really feels like (especially when lows are also in the 30s!).
Go with layers, particularly if temps fluctuate throughout the day, and if in doubt, check the internet for go-to local advice. Google 'what to wear + [city name] + [month of travel]' and you should find what you need.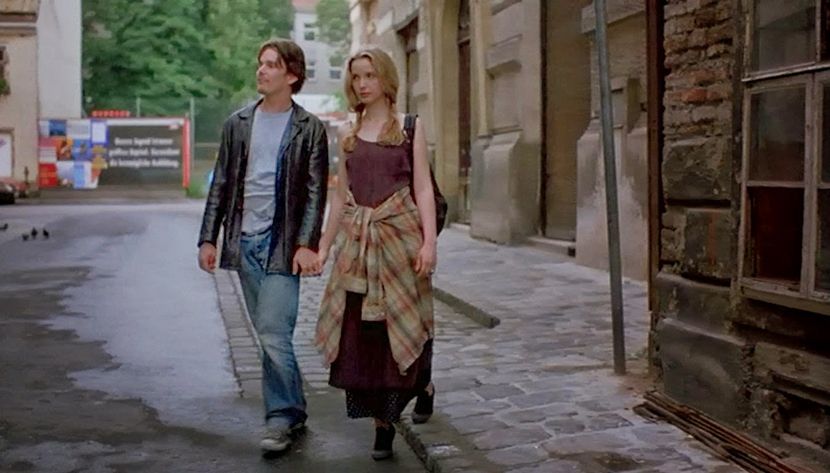 5. Don't underestimate the power of good shoes.
If you're traveling outside North America (aside from a resort or a destination specifically for relaxing), assume you'll do more walking than in your daily life. It's normal to walk miles simply getting around for life, not to mention taking in the sites.
Strong, comfortable shoes are essential. If you ignore everything else on this list but this, you'll be in good shape.
Now, this is important: don't get shoes you'd wear for exercise, because there's nothing else that screams tourist! any louder. But, tennies are okay if they've got a modern, non-gym look to them (a good test: would you feel okay wearing them with a casual skirt?).
I'm personally a fan of a good slip-on that doesn't feel sneaker-ish but is still casual, as well as packing a good walking sandal and/or ballet flat. Booties can be cute, too, if it's a little cooler. Examples are linked in the packing list below.
If you aim for smaller, lightweight shoes, you can even pack an extra pair in your bag when you go out for the day, which means you can swap out mid-day if you feel the need.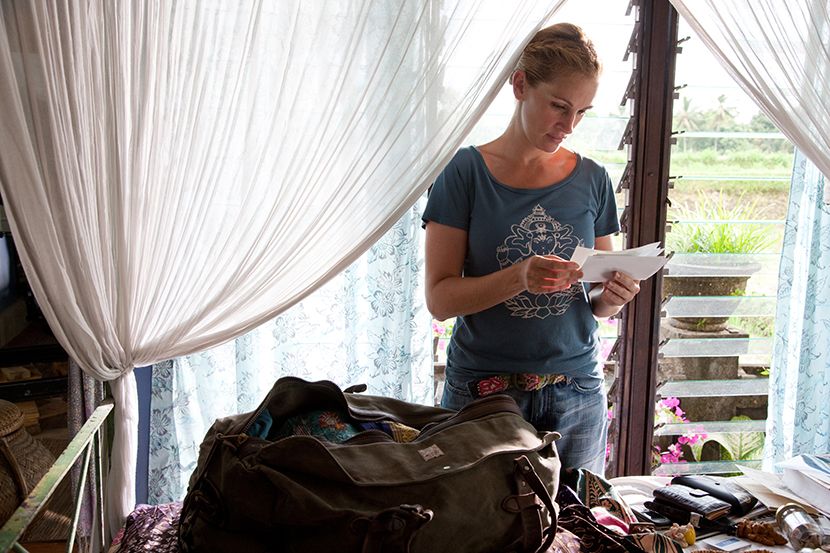 6. Consider a wearable souvenir.
Some of my favorite souvenirs are things to wear, so consider leaving your bag on the lighter side and buying an item on location.
Locally-made jewelry, a dress, hat, shoes, or a bag all make fantastic memorabilia from your travels, and they can be surprisingly affordable if you shop markets familiar to the locals.
Some of my favorite bags, scarves, and dresses in my closet have come from Italy — I know to leave extra room in my bag when I travel there. I still wear my winter hat from the French village market where we lived for six weeks. And I still wear the blue sandals I bought in Thailand, the necklace from Australia, and even the socks from New Zealand.
7. Don't forget your adapter.
Many counties outside North America run on a 220 or 230-volt electrical system, which means your American 120-volt small appliances won't work (hair dryers, curling irons, toasters). Leave them at home.
But, you should bring an adapter for things like your laptop, phone chargers, Kindle, and the like. Something small is fine — I've got an example linked in the packing list below.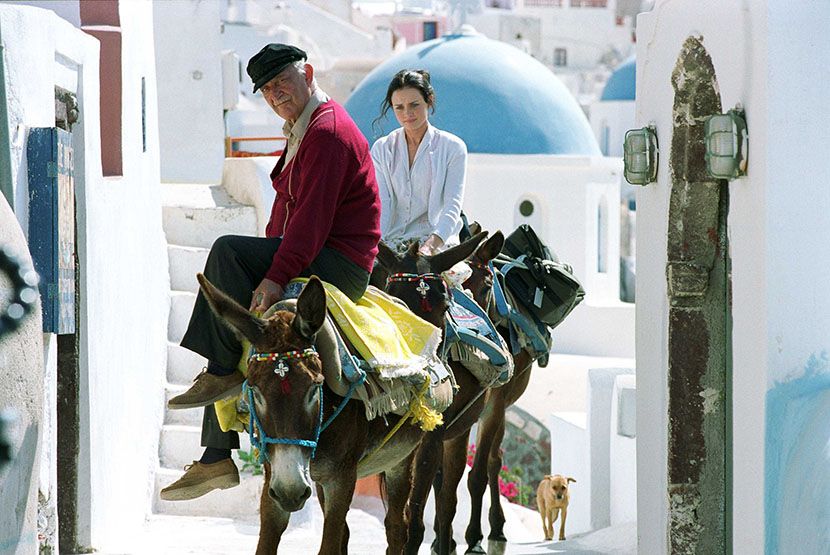 8. Pack in the right gear.
You can do either a travel pack you wear, like a backpack, or a small carry-on suitcase with wheels. I adore all my gear from Tom Bihn; it all still looks brand new after years of use to several countries. And this Setout Backpack from Tortuga is my new go-to backpack.
But, small rolled luggage also works well in places where you won't be carrying around your main pack much once you reach your guesthouse or hotel (remember, suitcase wheels can be a total pain on European cobblestoned roads). I love my Away carry-on (use my code SIMPLE to get $20 off).
(Also, these types of bags I'm mentioning are great for trips under a month or so. For our year-long trip, I used a 55L backpack for all my belongings, and it was perfect.)
You'll also need a day bag for going out for the day. It can be a backpack, but it can also be more like a larger purse, so long as it's comfortable and big enough to hold everything you'd need for the day.
I recommend making sure it has a zipper that fully closes the bag, especially if you'll be on crowded subways and streets.
The Packing List
Finally, here's my basic, master go-to packing list when I'm traveling for 1-4(ish) weeks, especially to a modern city like London.
And if you'd also like a free printable download of this packing list, I'll be happy to email it to you:
[et_bloom_inline optin_id="optin_1″]
p.s. Want a slightly cleaner visual of this packing list? Head here. Or head to my Kits, where I'll regularly update my suggestions.
[show_shopthepost_widget id="3189945″]
Documents & Bags
[show_shopthepost_widget id="3189967″]
Tech
[show_shopthepost_widget id="3190039″]
Personal Items
Just bring your usual toiletries; there's no need to bring anything "extra." Keep in mind that if you carry on, everything needs to be TSA-approved (that means liquids and gels are 3.4 ounces or smaller, then collectively put in a bag one quart or smaller).
[show_shopthepost_widget id="3190164″]
Clothing
[show_shopthepost_widget id="3190071″]
Other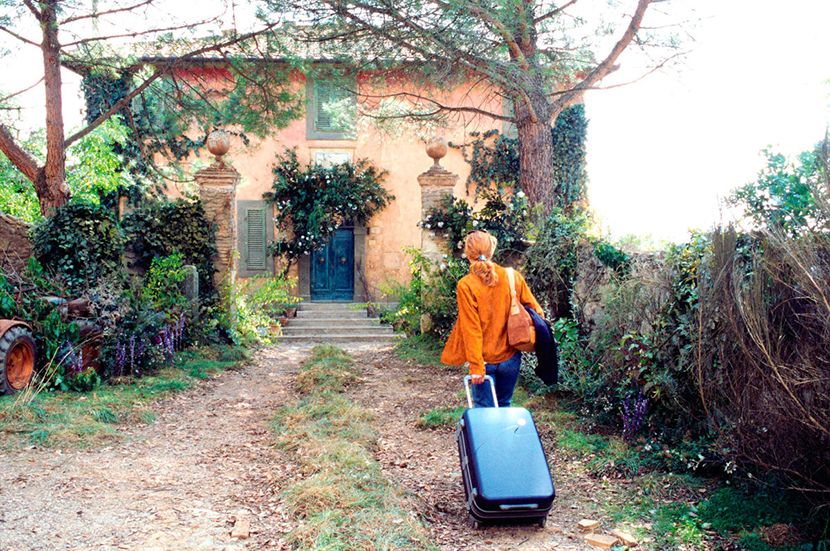 A few final tips…
Phones:
Check with your phone carrier and see if you can use your phone in your destination with minimal (or no) extra charges. If you can, it's a godsend to use it out and about. (Sometimes you can add an extra international plan just for one month.)
Banks:
A few days before you leave, call your bank (and/or credit cards) and let them know where you'll be. They should put a note in your account, which means charges abroad won't be marked as suspicious. (Trust me, it's much easier to do this proactively ahead of time instead of reactively while you're trying to make a late-night purchase with your card in another country. Ask me how I know.)
Apps:
If you're going to a major city (even in North America), download the Citymapper app — this is a great go-to public transportation app that also connects with your Uber and Lyft accounts, should you ever get stuck in a bind and need to hitch a ride.
Download a converter app so you can quickly convert money when you're shopping — I like the app simply called Currency.
Also, the TripAdvisor app is great for ideas for places to eat and things to see when you're out and about. They've got some great location-specific guides you can download straight to your phone, no internet signal needed.
Every place is different, of course, so ask around and check the internet about location-specific tips before heading out. But, this is my foundational packing and checklist before leaving the country, and it hasn't failed me yet.
Going anywhere soon? What are your packing essentials?
A few affiliate links are used here, which means at no extra cost to you, making a purchase by clicking these links helps support this site. Thanks!
(Photos, from the top: The Secret Life of Walter Mitty, Roman Holiday, Before Sunrise, Eat Pray Love, Sisterhood of the Traveling Pants, & Under the Tuscan Sun)