A few days ago, we had the Landins over for dinner (the lovely family from Around the World Stories). Yesterday, Stephanie and I recorded our four-part episode series for the March deep-dive on The Simple Show, and—you guessed it—its theme is travel.
Today, I'm reflecting on my friend, Brooke, and her family, as they embark on a new adventure. She's a contributing writer here, but you might also know her as the host of the home where we were shown radical hospitality in the Sydney area during our family's trip around the world (I wrote about this in chapter 8 of At Home in the World).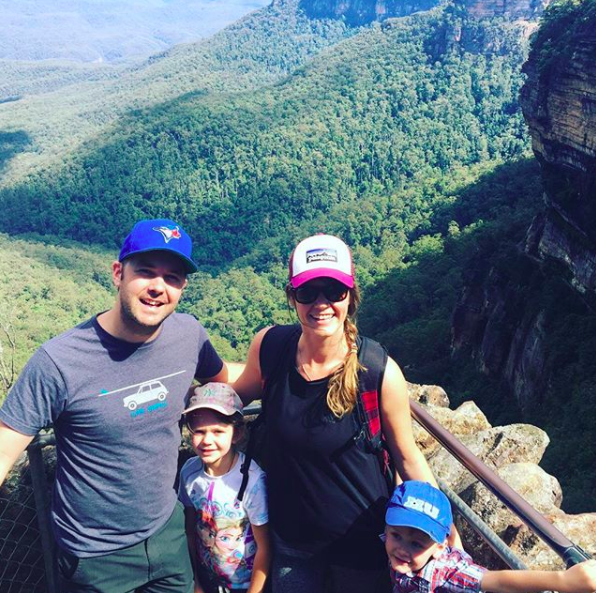 They sold that lovely home (sniff) and are heading out into the unknown—they're now road-tripping with their two young kiddos throughout the U.S. and Canada with nary an agenda. They're just out… exploring.
Brooke is going to write every now and then here at AoS about her experience in becoming a location-independent family, and I can't wait to read her thoughts. Since she's busy in the early stages of all this, I asked her for her initial thoughts, as sort of a record to compare what she might share with us over the coming months.
Here are Brooke's thoughts:
This year, my family and I are taking a great big leaping dive in to the unknown as we've sold our house in the Blue Mountains, near Sydney, Australia, and are off on an adventure that has very few concrete plans.
What we do know is that we're spending the first 6 months of the year exploring western Canada (our heart home) and the summer months road-tripping through the US. We've got a very rough outline for both of these adventures and know we will maximise our time in the mountains until spring arrives. But aside from that, we have no real idea what we're doing.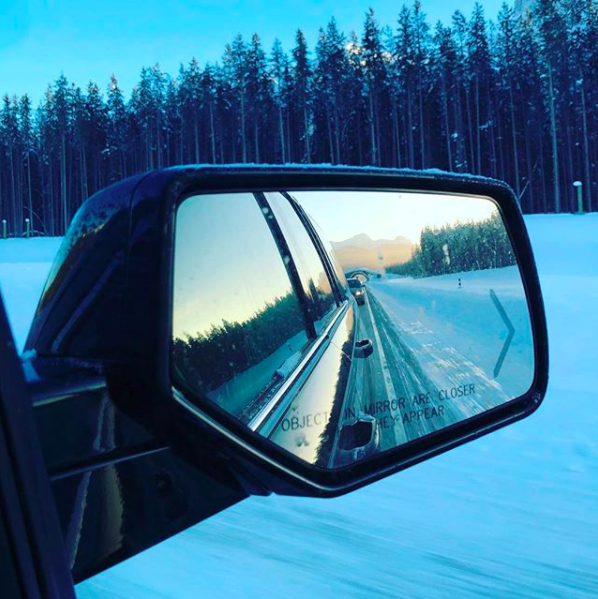 No real idea what daily life will look like over the coming months. No real idea of how we'll begin to find a rhythm that works for each of us, as we juggle schooling and work and exploring and life and grocery shopping and spontaneity and writing a new book and documenting our trip.
No real idea of what our goal is, or if we even have one. No real idea of where we'll settle, when it will happen, and how we will know it's time. No real idea about much at all.
2018 is, in short, the year of experimentation. It's the year we lay to rest our assumptions and fears. It's the year we acknowledge the discomfort of change and new-ness, and it's the year we move ahead regardless. It's the year of paying attention to the voice that's constantly asking us, "What would happen if…?"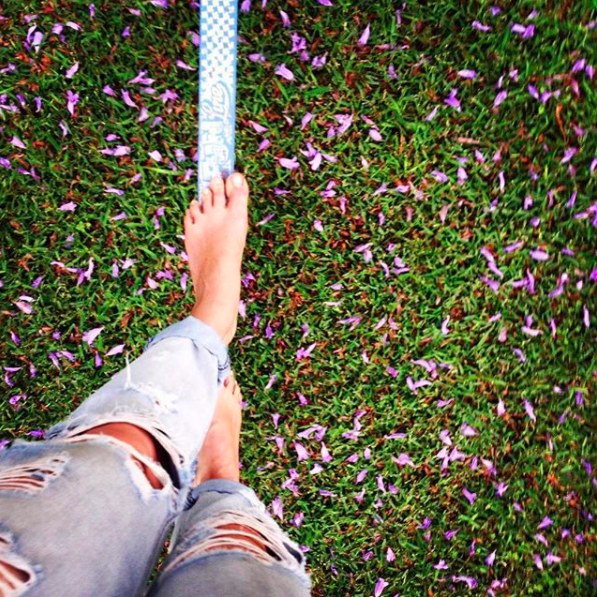 What would happen if we travelled long term?
What would happen if we sold our house rather than renting it out?
What would happen if we gave all our stuff away instead of storing it?
What would happen if we told our family and friends that we genuinely don't know what our plans are for the future?
What would happen if we lay ourselves bare and open to the opportunities and discoveries we don't even know exist yet?
What would happen if we learnt to be comfortable in the discomfort, to not fight it, but embrace it instead?
///
I'm really stoked to find out what Brooke learns as she travels with her family, because if she's anything like me, the things she discovers will completely surprise her. What she thinks might be her points of growth might turn out to be something totally different. Her family might bond over things she couldn't have planned.
Friends like these, who take healthy risks, remind me of the importance of keeping that spirit alive in me even as I currently spend most my days here at home, renovating our fixer-upper and walking with my kids to the library.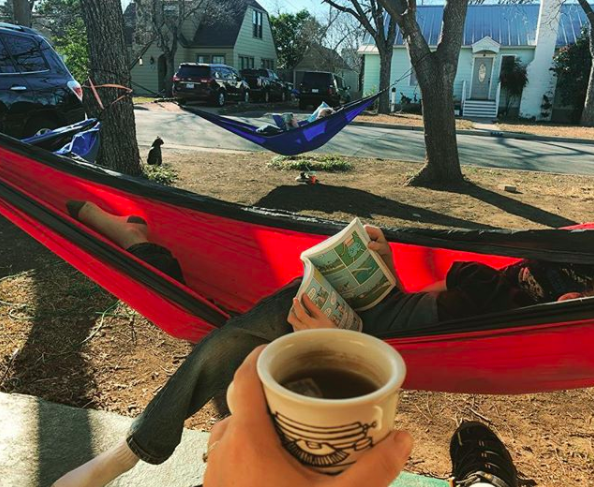 Both are a sort of adventure, and I need both in my life. That's what I discovered on my family's round-the-world adventure that I never expected: I can both love home and love exploring the world, and both are good to cultivate. Both are needed to make the other sweeter. Both get me out of my comfort zone, ask me to find contentment wherever I am, to do the work of loving wherever I am.
Whatever you've got going on, be on the lookout for both adventure and everyday rhythms in your life—and perhaps notice how they intersect. Can you find a spirit of adventure in running errands? Can you embrace a needed routine as you deal with a temporary health or housing situation? How can both speak to you right now?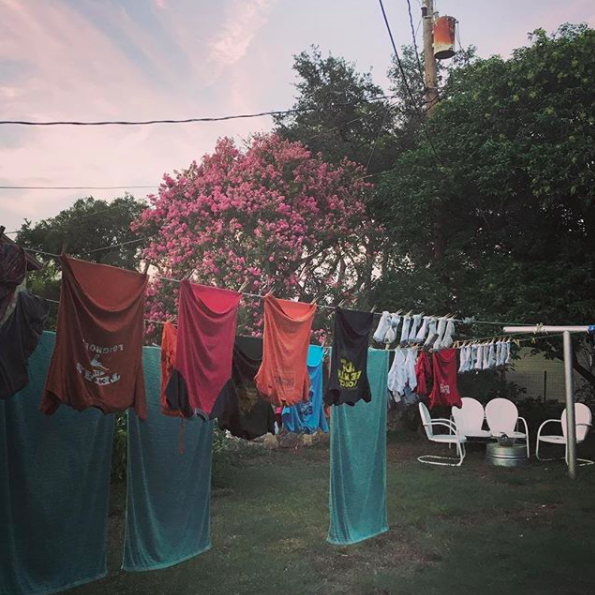 I confess to a bit of jealousy over what Brooke's family is doing right now. I felt a bit of envy creep up yesterday when Steph and I podcasted, as she shared off-mic her family's plans to explore Europe for a few months later this year.
And yet, I woke up this morning at peace, content to watch the neighbors' chickens over the fence pick for worms as I type this at my desk. I smiled when I woke up and saw my son whittling a stick in the living room, bowl in lap for the shavings, listening to an audiobook on earbuds.
Today, I'm working, having lunch with a friend, cleaning the kitchen, and watching the Olympics over dinner with my fam.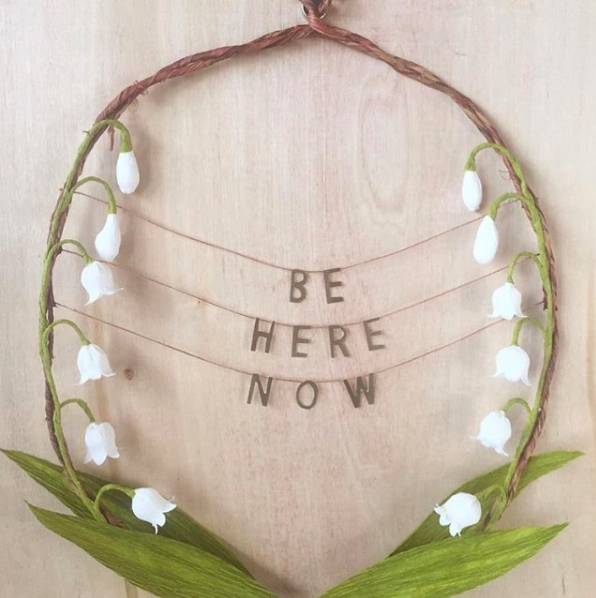 Be on the lookout for Brooke's column soon here on AoS. And if you'd like my monthly letter, where I write more often than I do here these days, head here—it'll go out in the next 48 hours.