With a new season just around the corner, it seems like the perfect time to revisit this popular post from The Art of Simple archives.
---
Spring is here, and depending on where you live, it might feel like you're on a speeding train to summer. This is one of my favorite times of year (it's a tie with fall, I think), and it flies by way too quickly. It's one of the best seasons for being outside.
In our air-conditioned, drive everywhere, year-round produce section world, it's easy to ignore the organic, orchestrated rhythm of nature and life. Generations past appreciated each season for what it provided and for what it required, and we don't want that to die with ours.
Here's a few ways to fully relish the spring.
1.  Eat as seasonally as you can. Appreciate the spring season for what it provides—each climate is different, of course, but in many parts of the northern hemisphere, this means asparagus, artichokes, broccoli, lettuce, and strawberries.
2.  Eat locally, so that your food is seasonal. See if you can source part of your food from a 100-mile radius.
3.  Join a CSA, then visit the farm as a family. This is an easy, fun way to ensure your food was grown nearby.
4.  Go camping. If you live in the south, the summer is too hot for camping without a constant layer of stickiness. If it's still too chilly where you live, put a date on the calendar.
5.  Fly a kite. There's only so many days in the year this is possible.
6.  Eat your meals outside. Dining al fresco was one of our daily rituals we picked up from living overseas, and now we eat at least one meal per day outside on our porch or lawn. (Sometimes we eat all three.)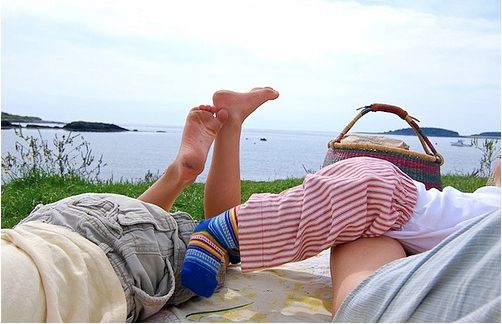 Photo from Amanda Soule
7.  Do what you'd normally do, but outside. Drape a blanket over the grass, and read, play, study, or talk. Kyle and I love to take our morning weekend coffee to the front porch.
8.  Cultivate a little garden. Here's 5 gardening 101 basics for us beginners. You Grow Girl is also a great resource.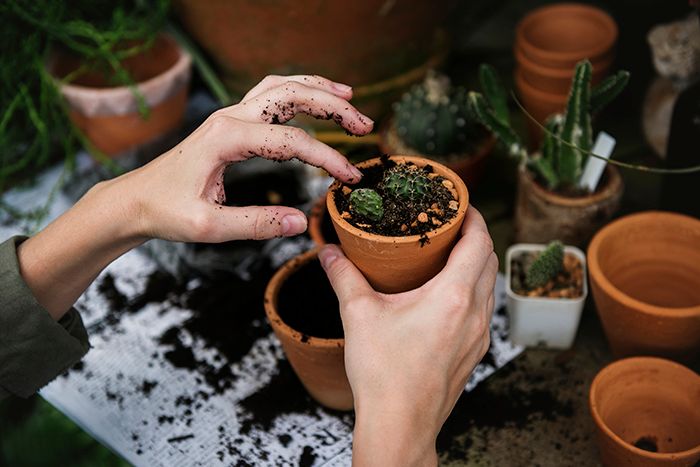 9.  On Earth Day (April 22), research one new way your family can be kinder to the environment.
10.  Get your hobby on. There's something about spring that makes me want to read good novels. For you, perhaps it's scrapbooking, or photography, or sewing. Or lying in the hammock. Do what you can outside.
11.  Go hiking, or even just walking. Get your legs moving and soak in the pleasant weather.
12.  Check out nature books on bugs, birds, leaves, and wildflowers. Keep them handy when your kids find discoveries in their outdoor playtime. Together, research the names of your finds.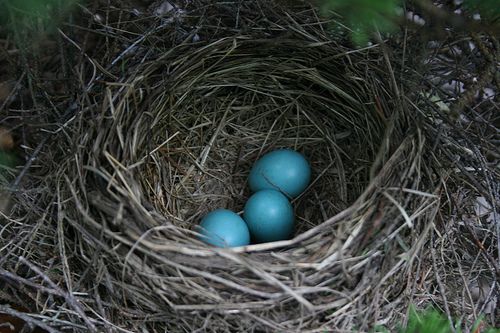 Photo by Abigail Batchelder
13.  Start spring cleaning. Take a week or two to refresh and declutter your home. (You might like my first book, Organized Simplicity, to gently guide you.)
14.  Redecorate in small ways to celebrate the spring season. Add some greenery inside, open the windows, and brighten up your color palette. I love my friend Myquillyn's series of seasonal decor classes for this!
15.  Feed ducks living in a local pond. Simple, old-fashioned, fun. Don't overload them, and don't use bread.
16.  Build a bird feeder, bird bath, or bird house for your backyard or balcony.
17.  Go to a local wildlife sanctuary or preserve. It's much nicer when the weather hasn't gotten too hot yet.
18.  Try line drying your clothes, even just for a month or two. This is another task done by most other cultures around the world, and the spring breeze makes this timeless household task go quickly.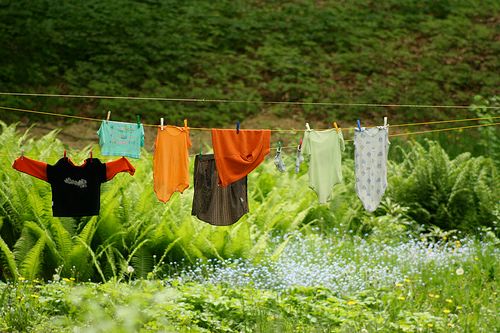 Photo by Madzia Bryll
19.  Visit the farmer's market as a family, and make this a weekly ritual.
20.  Go on a wildflower drive and stop to sketch the flowers. Our family loved doing this so much, it's now an annual tradition.