In my last post, I gave you five great ideas for starting a home business. Maybe you took the plunge and grabbed one of those ideas for yourself. Or, maybe you already had a business in the making and are well on your way.
Now you're ready to fling open your business doors (virtual or otherwise) and welcome customers. But wait… How do customers even know you and your business exist?
The truth is, no one will know about your business until you shout it from the rooftops. In other words, you've gotta promote. No, promote isn't a four-letter word, trust me. It's a manageable, learnable, affordable way for you to drum up the attention (and customers) you need to reach business success. And it's not hard. Really!
Here are six easy ways to promote your home business.

1. Build a blog
Think of a blog as your own little spot in cyberspace where you can share your thoughts, ideas and pictures while promoting your business. Your blog becomes part of your business brand and allows past and potential customers to keep up with what's new with your business. Getting started is simple:
Grab a blog host. My favorite is Bluehost because it's affordable and easy to use. Choose a platform. WordPress and Blogger are two popular (and free) platforms for creating your own blog.
Read up on how to create a blog that builds your business. Get a headstart by purchasing Problogger's Guide to Blogging for Your Business — it'll guide you through the entire blogging process, from choosing a host to using your blog as a promotional tool, and everything in between.
Decide what kind of content you will offer on your blog, and be consistent. Whether you choose to write about strictly business or combine personal posts with business content, remember that consistency is key for building trust and for giving your readers a reason to keep coming back.
Tsh is also still planning a Blog Essentials e-course, for those of you interested in learning her in-depth blogging tips.
2. Be a social butterfly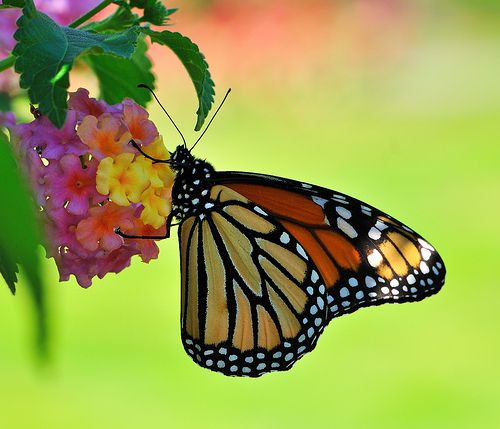 Photo by Nietnagel
It's true. Social media is everywhere, and there's a reason why. Social sites like Twitter, Facebook and LinkedIn are powerhouses for connecting with potential customers and spreading your message over the Interwebs. Best of all, social media is free! Whether your business is a huge corporation or a mom-and-pop shop, you can use social media to promote your goods and services.
Sign up for a Twitter account and start connecting. Twitter allows you to connect with your target market, and they with you. Again, being consistent with your brand and message is key.
Create a Facebook page. A Facebook business page gives you another way to connect with potential customers on a highly visible — and interactive — level.
Join LinkedIn. LinkedIn offers the perfect opportunity to find others who can help grow your business. Connect with wholesalers, retailers and even media professionals, all in one place. LinkedIn also makes it easy to find service providers like copywriters and web designers.
3. Buy an ad
The best way to promote your home business is to go where your customers are. And you can do this virtually or in real life.
What magazines are your customers reading? What blogs or websites are they visiting? What local or national events are they attending?
Once you've figured out where your customers are hanging out, go to them. Buy advertisements in online and print media, or by sponsoring events like conferences and trade shows where your clients might be. Don't have a big budget? No worries. You can get some great deals by purchasing remnant space.
Some sites also offer shared ad space (Simple Mom is one of them!).
4. Get famous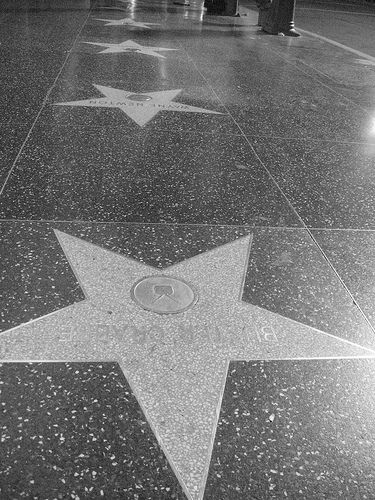 Photo by Salina Canizales
Think publicity is just for rock stars and celebrities? Nope, it's for everyone. Even you.
And with a little hard work and a lot of persistence, you can get some major free publicity. Media professionals always need people, products, stories and companies to feature in magazines, blogs, newspapers and TV… It may as well be you and yours.
So how do you grab the limelight?
Make a list of magazines, blogs and other media outlets that are a good fit for your business.
If you sell a product, what magazines might feature it? If you offer a service, what blogs would rave about you? Once you've figured out where to get famous, find out who to contact by purchasing a media list with the contact information of editors and producers, or by scanning the masthead of magazines and newspapers or the production credits at the end of TV shows.
Write up a brief pitch that'll entice media folks.
Email it to them and then be sure to follow up (politely, of course). Many, many publicity opportunities are lost by not following up.
Create a press kit.
A press kit is a mega-marketing tool that you can make available on your website to make it mega-easy for media professionals to find and feature YOU. Standard press kits include a short biography, a professionally taken head shot or photo of your product, and a press release that offers more information about you, your product or your service.
5. List it
Showcase your service-based business on websites that offer a ready-made clientele. Sites like Hire My Mom, elance, and Mediabistro allow you to list your service business, resume, and portfolio samples.
Clients who are looking to hire service providers can browse businesses like yours and decide who they'll hire. The key on these sites is to stand out from the crowd. Be sure to post your best portfolio clips and show (and tell) why clients should choose you over the other guy.
6. Go local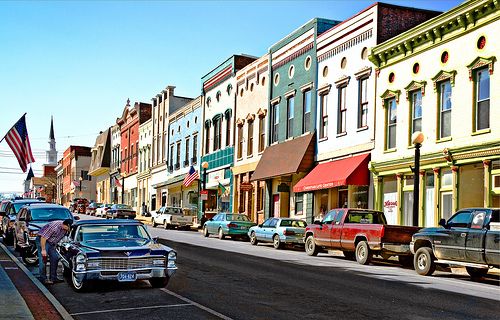 Photo by lumierefl
Promoting your business where you live may seem like a no-brainer, but it's a step many home business owners overlook. You want to be sure that people searching locally can find you, not just those searching the world wide web. Why? Because if someone searches for "wedding invitations Dallas, TX" and you're a Dallas-based designer, bingo! You're hired.
Google Places and Yelp are two perfect spots to list your business locally, while still allowing you to be found all over the web. Enter your information and presto, you're findable, both locally and online.
A fun deal: Get famous a little faster with Get Famous, the guide that gives you the power of a publicist on a DIY budget, and also the awesome Media Lists. Enter "simplemom" at checkout for an exclusive 25% discount just for Simple Mom readers.
When you have a home business, the promotion never ends. But it's a fun and exciting way to ensure your success and longevity. And when the customers come knocking, you'll be glad you put yourself out there.
How are you going to promote your home business?