Full disclosure: I am not a particularly optimistic and cheerful person. I have been engaging in the ancient spiritual practice of lamentation pretty religiously these days, lifting up my anguish and anxiety in prayer on the regular. I simply don't believe that everything happens for a reason or that we're in the midst of this pandemic so we can all learn a few life lessons. That being said, even in this season of sorrow, I can't ignore the gifts that bring meaning, joy, or blessed escape. Here are a few bright spots in my own time in "pandemic-ville."
1. Reading ridiculously relevant literature
Normally I am a big reader, but for the first six weeks of the pandemic, I couldn't settle my mind enough to read anything but the news. I finally broke down and revisited Emily St. John Mandel's Station Eleven, a dystopian novel about—wait for it—a global pandemic. I recently finished The Plague by Albert Camus. Neither book is particularly joyful, but both were illuminating, thought-provoking, and ultimately comforting. Both ultimately demonstrate that human beings can be resilient and principled, even in the face of terrible things.
2. Netflix, Netflix, Netflix.
I've watched Schitt's Creek with my husband and The Baby-Sitters Club with my daughters, and both were so completely life-giving in their epic wonderfulness I just want to shout it from the mountaintops!
3. Bird-watching
Our local Wild Birds Unlimited store opened for curbside pickup a few weeks into quarantine, so one of our first outings was to pick up an oriole feeder. We've since gone back for a finch feeder and squirrel-resistant birdseed. It's been such a joy to see the birds flock to our yard, and to learn how to identify them with a little help from our field guide (or Google). I've often been reminded of one of my favorite prayer poems, "The Prayer of the Little Bird" by Carmen Bernos de los Gasztold. (The whole out-of-print collection is lovely, if you can find an affordable copy!)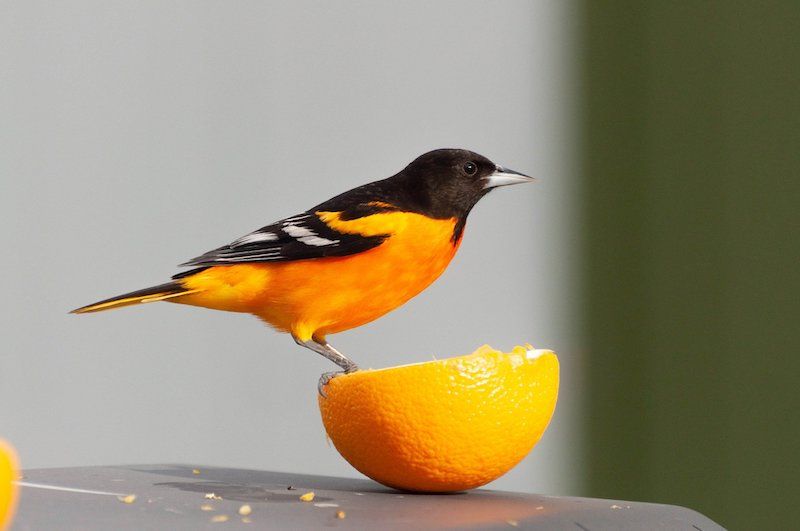 4. Monthly pity parties
I was originally supposed to be taking a three-month sabbatical this summer, thanks to a generous renewal policy from my church and a grant from a philanthropic organization. In an alternate universe free of the coronavirus, I spent the last few months traveling the world with my brand-new U.S. passport. In April, a clergy coach convened a group of five pastors who were all in the same lousy boat—all working harder than ever as our sabbatical start dates came and went.
After our initial session facilitated by the coach, we've gathered via Zoom once a month to commiserate in complete solidarity. I cannot fully express how helpful it has been to have a space where people totally get it. I know full well that my deferred dream is not the worst thing to have happened during this pandemic, but it's the worst thing that's happened to me personally. And in that circle, I don't have to minimize that fact. Find people who are nursing the same sorts of disappointments and give yourselves the space to share tea and sympathy. It helps.
5. Dear Hank & John
In addition to their work as authors, Hank and John Green have been making the internet a better place for years. They are most beloved for their presence on YouTube, but I've just never really been much of a YouTube person. Their audio-only podcast, Dear Hank & John, is delightful. Listeners submit questions to the brothers, who in turn dole out "dubious" advice. Their responses are smart, principled, and so very funny. We haven't had many opportunities for car rides in this mostly-at-home time, but whenever we do have a chance to cue one up, everyone from our nine-year-old to the forty-somethings are thrilled to tune in.
6. An outdoor living room
For years, we had a table and chairs on our patio. For years, we rarely used our patio. A few summers ago we finally invested in a reasonably comfortable set of chairs and a matching sofa. And now? Now we use that patio hard. As soon as it became possible to sit out there wrapped in a blanket, I took my work-from-home office outside. Not only do I take most of my Zoom calls out there, I've also started welcoming friends and parishioners over for conversation. Given how much safer it is to be with people outdoors, I've never been more grateful for this outdoor space.
7. Disc golf
On Father's Day, our family went on a walk at a local park, and took note of the many families working their way through the park's disc golf course. My husband mentioned that he's always wanted to try it. I had a starter set of discs in my Amazon cart before we rounded the next bend. We are working our way up to playing an actual course, practicing by tossing the discs into a soccer goal (or not, as the case may be). The game can easily be played from a safe distance, should you want to play with friends who do not live in your household. In a world in which so many activities remain unwise or altogether impossible, it's fun to have a new pastime.