As regular readers of The Art of Simple may know, in addition to my work as a writer and yoga instructor, I'm ordained as a Christian minister. I've been working in churches for essentially my entire adult life; I got my first job as a youth minister while I was still in college, served as a solo pastor of a small congregation for five years, and have been a full-time associate pastor of a large suburban congregation in Chicagoland for nearly nine years.
I love what I do—in part because no two days are alike. While many people only really see clergy in the pulpit on Sunday morning, our vocation is actually remarkably varied. No two days are alike, though it does feel like I spend a lot of time in meetings and responding to emails!
I engage in pastoral care and counseling, small group leadership, spiritual direction, committee work, worship preparation, and program development.
I never go home at the end of the day feeling like I've checked everything off my to-do list, in part because there's an element of my job that can't really be put on a to-do list in the first place: I'm here to cultivate meaningful relationships that create room for the transformative power of the Spirit to work in people's lives.

With the caveat that there's no such thing as a "typical" day for me, I present a day in my life.

5:50 a.m. – Wake-up call. I've been using the same alarm clock since college—maybe someday I'll switch over to using my phone, but that day hasn't come yet.

6:00 – I eat a banana while checking my email on my phone; I love to read my daily EnneaThought email first thing in the morning. I brew a cup of very strong, very dark roast coffee, fire up my audiobook (currently: On Reading Well by Karen Swallow Prior), and set out for a walk with my dog, Betsy.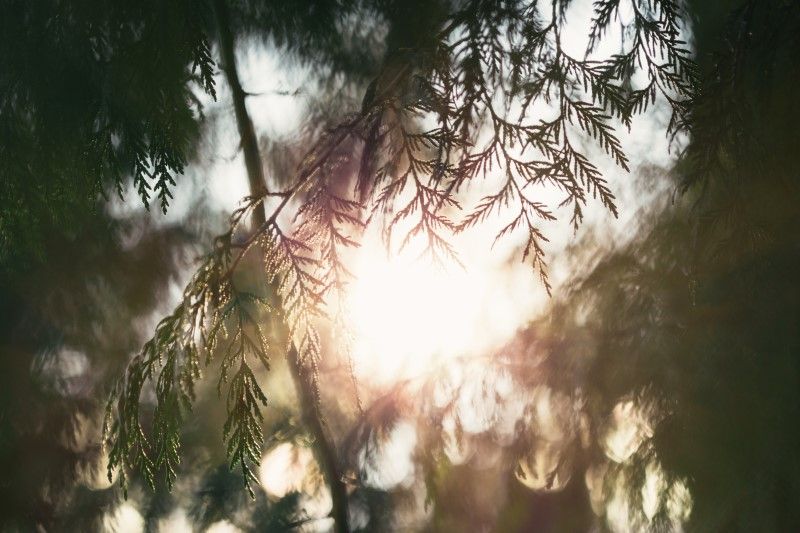 6:52 – By the time Betsy and I return, the rest of the household is up. This year we've empowered our daughters to prepare their own breakfasts and pack their own lunches, which is awesome. I'm around to help them out, while I make my own breakfast: two eggs, a heaping serving of Misto Alla Griglia (one of my Trader Joe's favs), and a whole avocado sprinkled with Everything seasoning. I read Meditations from the Mat by Rolf Gates while I eat.

7:25 – Lately it's been so cold I feel badly making Ruby, our foreign exchange student, walk the mile to school, so I offer to drop her off. It's a quick trip but it does mean I'm a bit late getting in the shower…

7:42 – With five people sharing one bathroom, I keep my showers lickety-split. Even though I'm only in there for a few minutes, I've learned to accept that there will—9 times out of 10—be someone brushing their teeth on the other side of the shower curtain.

8:00 – Tuesdays are yoga days, so I toss on a sports bra, tank top, black yoga pants, and a swingy long-sleeve black jersey dress. I look professional enough for a day in the office, but when it's time to teach, all I have to do is lose the dress. The girls hang out in my room while I do my makeup and don't do my hair. No need to blow dry/straighten when it's just getting pulled up for yoga!

8:09 – The girls are old enough to venture out to the bus stop alone, but I love going with them if I'm ready in time. We hold hands on the way down, and I remind them that I'm picking them up after school . They're so sweet about waving as the bus pulls away. I exchange texts with a friend on the walk back home.

8:15 – I pull together a quick lunch (Chomps stick, carrots, hummus, apple, Lara bar, hard boiled egg). I stuff everything in a plastic grocery bag, which reminds me of two things: I seriously need to stop forgetting my reusable bags, and it's past time to invest in a less-embarrassing lunchbox for myself.

8:23 – On Tuesdays Ben doesn't have to go to work until 9:00, so we have a few moments to check in before he heads to the shower and I head out.

8:33 – On days I drive to church, my commute is rarely more than four minutes long. There are, however, train tracks bisecting my village, and every so often I catch not one but two trains. Still, I often pause for a moment to savor my gratitude that I don't have to spend a lot of time in the car.

8:42 – I dive in headlong into email, responding to as many I can quickly. Many of the emails require follow-up, so I simultaneously start my daily to-do list. For years, I used Tsh's Daily Docket. Lately, however, I've been keeping it super simple and using a legal pad.

9:02 – I'm preaching on Sunday, so I need to start on my draft for the worship service so I can pass it along to choir director, organist, office administrator, and the other pastors. I'm running out of time before my first meeting but I start a new document and begin pulling the liturgy together. My text is Luke's version of the Beatitudes; I'm especially tuned into the paradoxical nature of the text, and my wheels start spinning how I might play with that in my sermon…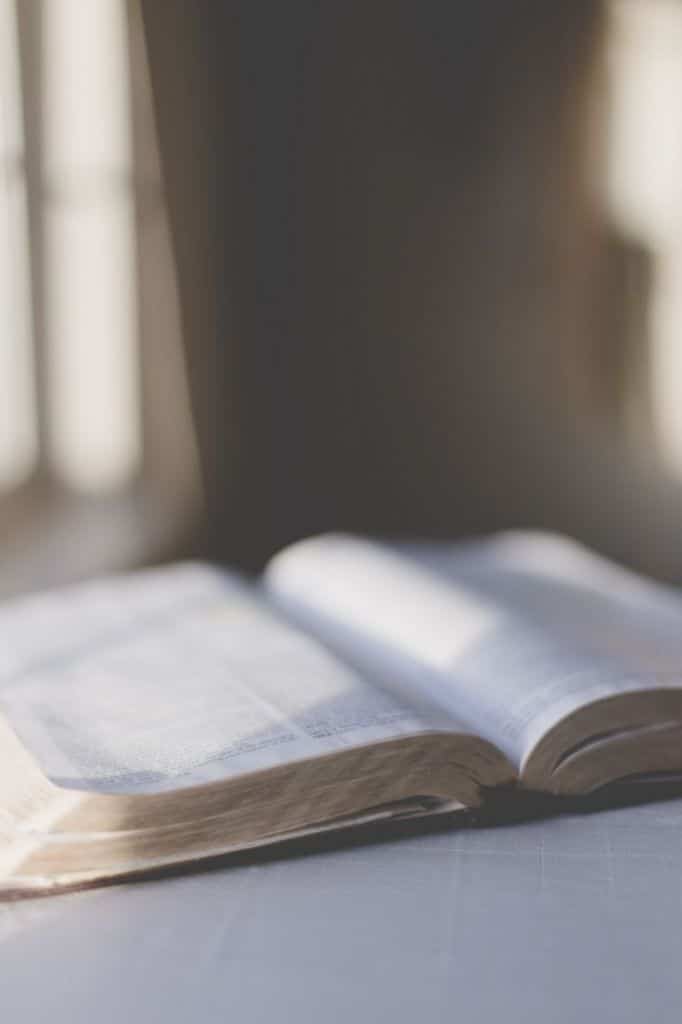 9:33 – Whoops! I was so immersed in worship planning I lost track of time. I'm late for the Children's Ministry meeting, which I serve on as the team leader for Faith Formation. We're gathering to discuss the mission project we just launched, a socks and underwear drive for a group home for children in the city, and to select a Lenten devotional for families. The Children's Ministry director and I are jazzed about the downloadable one from the Salt Project, a company we've used before. I race in apologetically, but others are still arriving so I let go of the "late again" guilt.

10:15 – The meeting is still in full swing but I have to slip out. I duck into my office, grab my yoga mat and bluetooth speaker, whip the aforementioned dress off, and head down the hall to the chapel. It's a gorgeous space for practicing yoga. I roll out my mat and pull up Cello Yoga on Spotify. During classes at church I usually use playlists filled with instrumental hymns, but I've found I love a few moments with the meditative strings while I center myself with prayer.

10:28 – Our former church secretary used to quip that this is the Church of the Sacred Last Minute, and it's kind of true. Just when I think we won't have many folks at yoga: voila! They're here.

11:26 – My absolute favorite moment of yoga class is during savasana, the final resting pose. I make my way around the room, kneel behind each yogi, place my hands on their foreheads, and offer a silent prayer of blessing. I am filled with so much love and gratitude for them during this time, it's hard to express in words how meaningful it is. I often choose a song by A Beautiful Chorus for savanasa; this week it's Sanctuary.  

11:46 – Late again. Our church staff meets on Tuesdays during lunch, and it's always a race to switch gears from Yoga Mode to Staff Meeting Mode. But I'm here, back in my dress, sipping green tea and snapping into my frou-frou meat stick. I love our staff meetings because I love my colleagues; they are some of the funniest and most faithful people I've ever known. We share joys and concerns, program updates, and drive ourselves to distraction with our failure to stay on task while we go through a detailed rundown of the next two weeks on the calendar.

1:09 – The staff meeting is over and I'm back in my office, scrambling to finish the bulletin. I've added a lot more to my to-do list, including the summer camp letter that was supposed to be mailed to families last week. I text a few parishioners who are going through various health challenges, return a phone call to our financial manager regarding a question about program expenses, and call to schedule a pastoral call for the next day.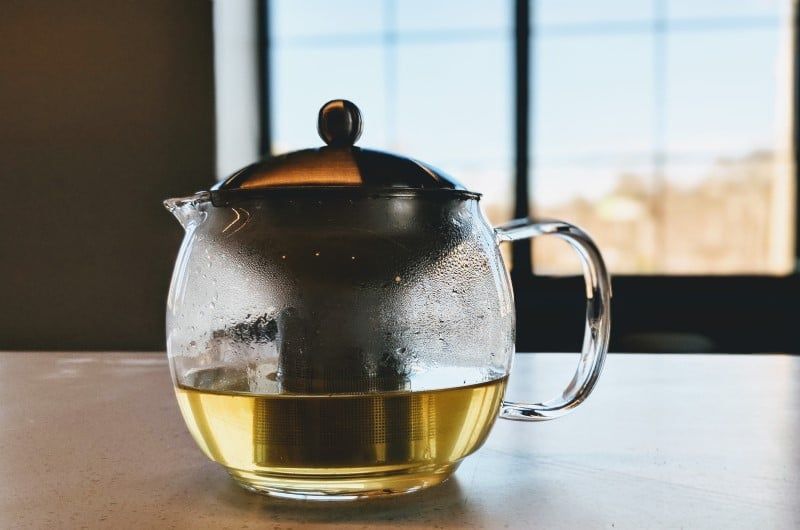 1:30 – How's this for meta: It's podcast time with Tsh! I'll admit that it's a bit surreal that I've rarely (ever?) spoken to Tsh when the conversation is not being recorded, but I feel so fortunate to have a warm rapport with someone who's had such an impact on my values and practices. I started reading her blog when my eleven-year-old was just a baby, and her good influence is scattered throughout nearly every aspect of my life.

2:14 – I really should have remembered to pee before that call.

2:17 – Internal conversation: Remember when you gave up coffee last fall? There was caffeine in that green tea, Katherine. It should be sufficient to get you through the rest of the day. But there are still so many hours ahead. If you don't get it now it will be too late, and you'll be up all night. It will take five minutes to run out to Starbucks. No, nearly ten, because you'll have to wait for the pour-over since they don't brew dark roast after noon.

2:27 – Back in office, tall dark roast in hand. Quick inventory of to-do list: what is most urgent? Bulletin. Oh, and I need to follow up with Osheta Moore regarding some details for our upcoming Women's Retreat—I am so excited that this former AoS contributor is our speaker this year! I remember that I was supposed to turn in two devotions for a book my denomination's publishing house is putting together, so I shoot a quick mea culpa to the editor promising the pieces by tomorrow.
3:21 – If I leave right now, I'll make it to school before the bell rings.

3:26 – I leave. The girls know the drill by now; Mama might not be there right when you come out of the building, but she'll be there before too long. Most days they take the bus, but on Tuesdays Genevieve has gymnastics and Juliette has a percussion kit to haul home. I drop Juliette off at home, briefly greeting Ruby in the kitchen as I run in to grab a snack for Genevieve.

4:03 – Gymnastics time is my power hour. Once Genevieve is settled in her class, I find a table in the newly and perfectly renovated waiting room of our local studio and pull out my laptop. Even with the hubbub of parents and little siblings, I seem to get more done during gymnastics than any other time of the week. I work through a few more emails and then force myself to close the Gmail tab and open up a new document. If I don't start these devotions now, they are not going to get done.

5:11 – Just as Genevieve reappears, sweaty and happy from an hour and ten minutes of working on her gymnastics skills, I'm clicking send on my second email of the day to the devotions editors—only this time, I'm sending them the finished drafts.

5:42 – Yikes. I really need to start putting dinner in the slow cooker on Tuesday nights. I pull together a quick and crowd-pleasing dinner—or dinners, I should say. I eat paleo, Ruby eats vegetarian, and my daughters eat picky. Tonight, it's a combination of pasta, leftovers, and salad.

6:13 – Ben walks in just as I'm pouring milk for the girls. We gather around the table and sing "Johnny Appleseed"; Ruby tried to teach us a German grace and we failed miserably to learn it, so we're back to singing our old standard. I give a side-eye glance to the clutter of papers and random plastic trinkets we've shoved down to one end of the table, but do my best to let it go and focus on the joy of the meal. As we eat we take turns, youngest to oldest, sharing the best part of our day.

6:54 – I pop up quickly, realizing it's time for me to get ready to leave for the yoga studio, which is about 20 minutes away. The girls hate when I'm out at night—we love our reading and snuggle time—so I'm hoping I'll eventually move into a different slot.

7:32 – I arrive at the studio and set up for my 8 p.m. class in time to start checking the students in.

9:12 – The last yogi leaves and the studio attendant and I finish closing up. I call my friend in Seattle on the way home, using the car's bluetooth. We chat until I pull into my driveway, and promise to connect again soon.

10:07 – I am so tired, but that afternoon coffee and all the adrenaline from teaching will not let me settle down. Ben and I know we'll pay for it in the morning, but we nonetheless fire up an episode of The Marvelous Mrs. Maisel.

11:13 p.m. – Oil cleansing method for my face, and then it's goodnight, y'all.
p.s. Listen to the podcast episode about this post.