This month's reading was still a bit sporadic, like in March, but the reason wasn't scatterbrain or otherwise a lack of concentration. The reason is a good old-fashioned wild schedule, prone to rear its ugly head this time of year.
With school ending in a month, not only am I feeling the usual full plate as a parent, but for the first time as a teacher — and a part-time one at that (I give a standing ovation to all you full-time, in-the-trenches teachers).
Plus, I'm writing another book, and its deadline is June. So, more work. Work I love, mind you, and am grateful to do. But, it does mean less free time.
Reading is my solace, my escape, my favorite hobby, so it stands to reason that I crave it even more when life is a bit nuts. If only I had more time for it. Alas, the summer is on the horizon.
Girl on the Train, by Paula Hawkins
I finally got around to this one, and while I enjoyed it, I'm not sure "love" is the right word for it. I kept reading because I wanted to find out what happened, not because any of the characters are likable (they're not, in my opinion).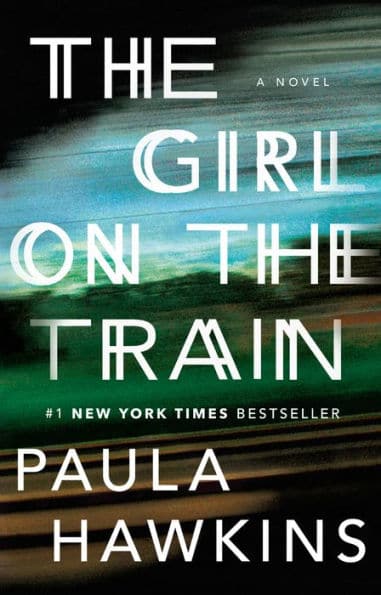 It's a good read, but a bit of a downer and quite frustrating at times. I typically enjoy this genre (thriller, mystery, British), but it was just a bit too gray for me to put it on my loved-it shelf. I liked it, though.
3 out of 5 stars ⭐️⭐️⭐️ | Amazon | B&N | Indie
---
Digital Minimalism, by Cal Newport
I've been pecking my way through this one since I got it in early February (I pre-ordered it), and more than really loving it, I think it's an important book. I'm a fan of Cal Newport; his book Deep Work changed how I work for the better, and this new book of his is doing the same.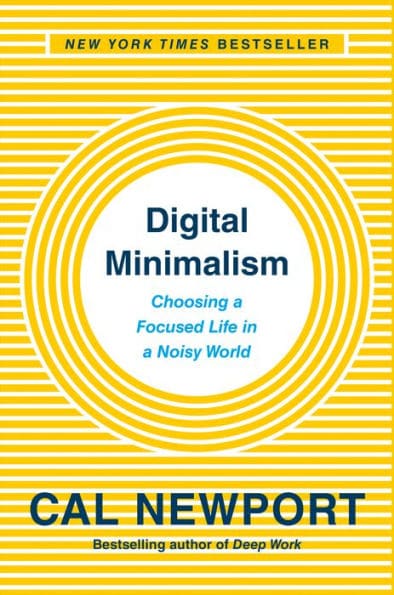 He argues that it's far too easy to become addicted to those computers in our pockets (plus backs up this assertion with science), and it's changed the way our society interacts, thinks, and creates. And because they're so addictive, we need to treat them as items with addictive qualities, the way we would with, say, alcohol.
I'd already been building parameters for social media and screen time in my life, and have felt much, much better and healthier — both as a consumer, and as a creator. This book validates my path, and it makes me want to hand out a copy to everyone.
4 out of 5 stars ⭐️⭐️⭐️⭐️ | Amazon | B&N | Indie
---
Night, by Elie Wiesel
I read this last in ninth grade, and it haunted me for months afterwards. It's interesting to re-read it as an adult — it's much harder. But I feel like it's required reading for all of us (this is part of my English class curricula).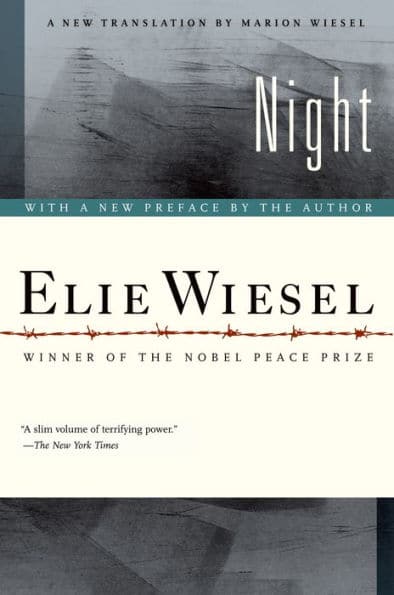 Elie Wiesel died a few years ago, and when he did, we lost one of the last vocal witnesses to the atrocities of the Holocaust. This short memoir serves to make sure we don't forget. It is vital.
(It's great as an audiobook, which is on Spotify.)
5 out of 5 stars ⭐️⭐️⭐️⭐️⭐️ | Amazon | B&N | Indie
---
The Coaching Habit, by Michael Bungay Stanier
I read this for my coaching training, and it's a quick read. A coaching book geared towards non-professional coaches, it leads you through seven basic questions to help you communicate in a coaching-like way.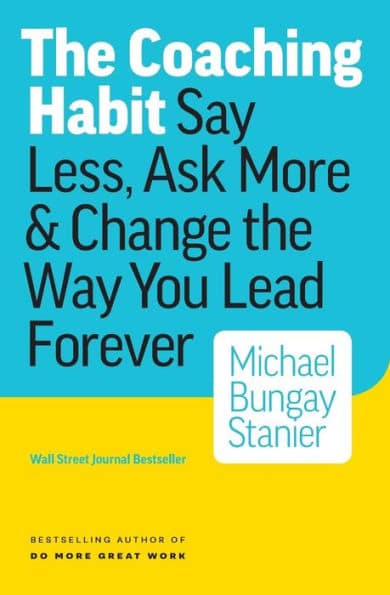 This is a useful book for those in leadership, yet it doesn't replace life coaching. But it does give you the framework of what it means to help someone find their own answers and encourage them to equip themselves on their journey (which is essentially what happens in a life coaching framework).
3 out of 5 stars ⭐️⭐️⭐️ | Amazon | B&N | Indie
---
I just couldn't finish…
Mr. Penumbra's 24-Hour Bookstore, by Robin Sloan
I've tried this book several times, the first time when it first came out. It was available at my library so I thought I'd give it another shot, but I still couldn't finish it. I just don't think it's for me.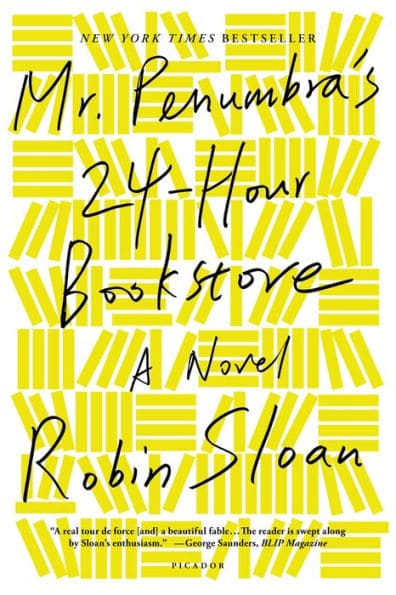 Lots of people have loved it, though, so I think it's simply a matter of taste. It seems like something I'd like — I love trans-realism, where a story is set mostly in reality, yet not all is what it seems, and this book is definitely that. But… It still never truly captured my attention. Oh well.
---
Eager to do more than skim…
How to Make a Plant Love You, by Summer Rayne Oakes
A perk to my job is lots of Advanced Reader Copies of books. A lot. As in, I probably get around 10-12 per month in my mailbox. This is really fun — but the downside is I barely have time to read any of them, because the stack grows so high. (I usually pass them on to local reader friends.)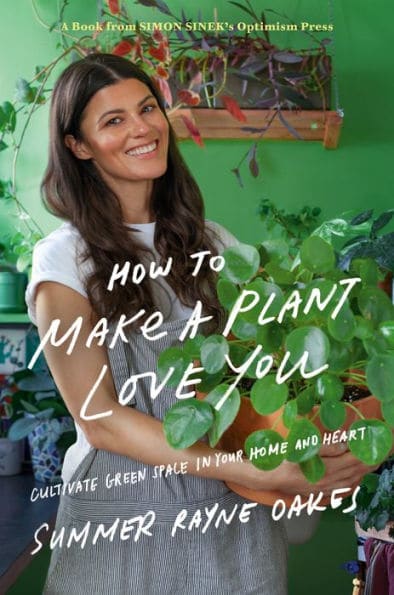 This month I received this one, and it immediately grabbed my attention — it's about something different than the standard fare. Environmental scientist Summer Rayne Oakes keeps almost a thousand houseplants in her Brooklyn apartment, and has even installed a sub-irrigation system.
I've only had time to skim this, but it seems great: she asserts that taking care of plants makes you a more life-giving person. This is more manifesto for a plant-filled life than a how-to guide, and I love that. It releases this July, and she'll be on the podcast soon after.
All in all, it was a good reading month — yet I'm eager for the book-filled days of summer on the horizon.
What books have you enjoyed lately?
p.s. More in this What I Read series: What I read in January, February, and March.