Real talk time: I didn't get a chance to work through my hot spots this week. Chalk it up to life and a holiday weekend, I suppose, but there it is. I did not work on decluttering.
I very much plan to, still, and I'll still report in how it goes (several drawers and our laundry area are calling my name). But there's another, more significant, reason I didn't get around to decluttering:
My brain and body are officially in consumption mode.
Here's what I mean: I'm a big believer in producing before I consume, at least when it comes to work. I write first thing in the morning, before my brain has a chance to be consumed by my email inbox, the chatter on social media, or even all the needs and ideas my kids throw my way when they wake up. If I get a chance to produce on paper (or screen) before life throws its stuff my way, my writing—my art—is much better.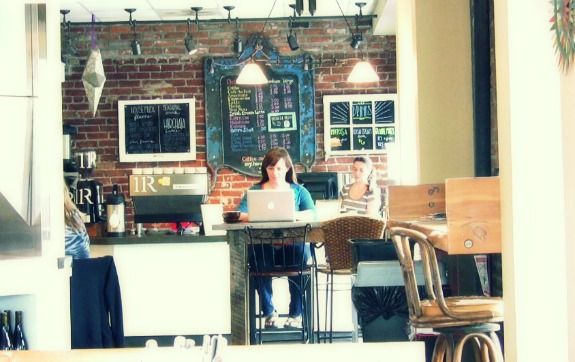 As a general rule, I prefer to produce before I consume. The producing is purer and more authentic, and the consuming afterwards is more intentional, richer, and overall more beneficial.
Sometimes I can't produce first. Sometimes I shouldn't produce first. There are times when I need the inspiration of others, or of God, before I'm fully ready to create. And this is a good, right, healthy thing.
Going even deeper: This isn't solely a daily rhythm. Sometimes I have weeks like this—an entire day of just consuming that'll allow my creative side to produce better stuff the rest of the week, had I not taken a day to just consume. To read, watch a movie, eat out, listen to podcasts, hear my friend's latest thoughts, absorb the wildly imaginative ideas from my kids. Those things can be life-giving.
And then there are times when it's more than a day or a week—we have whole seasons that ebb and flow with producing and consuming. My family is officially entering a much-needed season of consumption. We need a break from producing.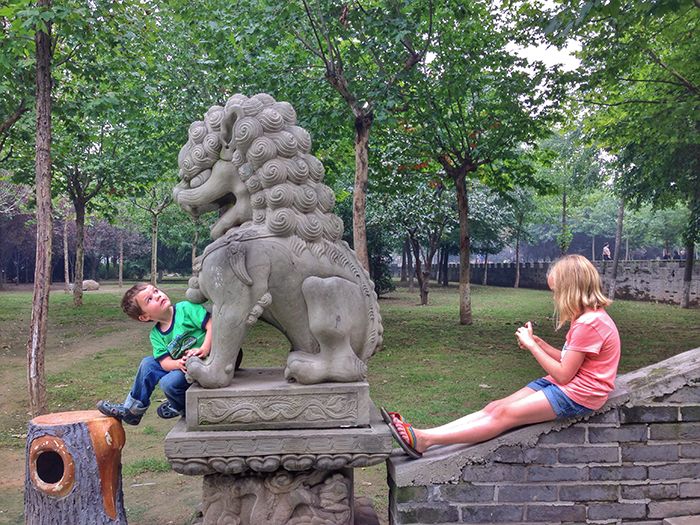 It's been a year since we've returned from our travels (how is this possible?), and this year has been rough. We moved across the country, we found new rhythms, we settled in to a rental house (where we'd live longer than any of our guesthouses from the previous year, but still not long enough to call it 'home'). Our kids started a new school, which for us meant a new way of "doing" school. One of our kids switched schools mid-year. I wrote a book. Kyle started a small business.
We have been producing like crazy people this past year: new books, new woodworking projects, new school assignments (which has not been a good thing for us), new new new. We've had to outpour far more than we anticipated.
And so, with the edge of the school year just a few days away, we are more than ready for a break from a season of production. We need to be poured into. We need to consume.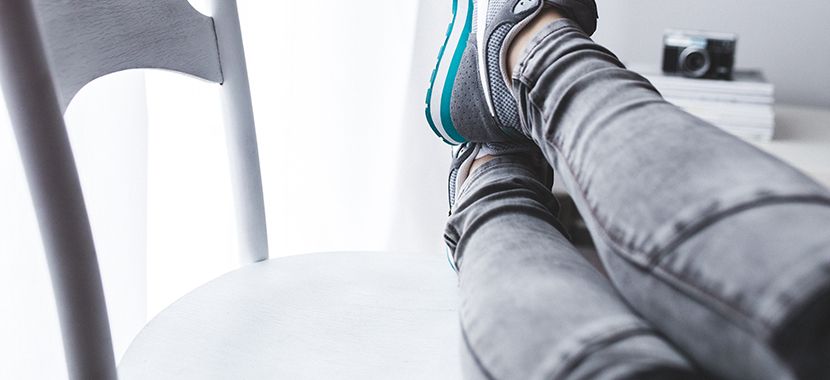 This is my long, round-about way of explaining that I didn't sort through our laundry room this week. It makes sense in my head.
I just couldn't muster the strength, with the last few days of school knocking at our door and a lot of summer changes waving in the ever-looming distance, to sort through my paper piles and the messy stack of towels on top of my dryer. (Perhaps this is an encouragement to you?)
We are all so. tired. around here, and so, we are unapologetically entering a season of consuming good, right, healthy things that will give life to us.
I'm still writing here weekly, of course. I'm recording lots of podcast episodes to release throughout the summer, and I'm stoked to share them with you. I've got lots of ideas for this space and can't wait to pull back the curtain. But for the next few months, we're going to take care of us.
And without any irony, I look forward to sharing them with you over the next few months. Here's a hint at a few of them:
1. My kids will learn to cook.
They already know the basics, but they're all eager to learn more. One of my kiddos in particular knew I signed us up for Katie Kimball's Kids in the Kitchen e-course, and he's been chomping at the bit to start.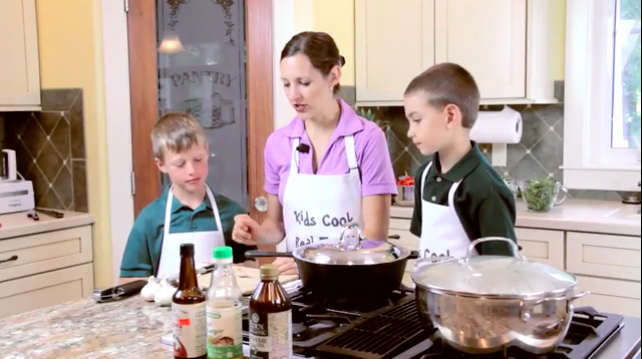 This course will be one of our summer activities, and I think we'll all reap the benefits. I want our oldest to start overseeing one dinner per week, and our middle guy to oversee one lunch. This course is a great place for us to begin. We've watched the first few videos, and we already love Katie's easy-going teaching style.
Knowing how to cook ten real-food meals from scratch is one of our life goals for the kids when they leave our house. Now's the time for us to get started.
2. We will all read. A lot.
I've long associated summer with reading, and this year will be no different. I'm working on creating my kids' summer reading lists, and I'll share them with you all soon. They look forward to them each year.
3. We will travel.
No surprise, eh? No big international forays, though; just a classic road trip through the west up to Oregon and back. We've done this many times, but this year, we want our oldest two to be more involved in the planning.
We'll have them research good camping spots, sights to see, and the budget to take us there. They did this a little bit on our big trip, but travel-planning is such a useful, solid skill to develop, we'll welcome our kids' involvement as we continue to travel more and more.
4. I will move my body.
I suppose exercise can be seen as an act of producing, but for me right now, it's consuming. It's taking a vitamin that's good for me. It's treating myself to a gift of focus on my well-being and physical health. Exercise has taken a backseat since we moved, and I need to reclaim some good habits. I miss it.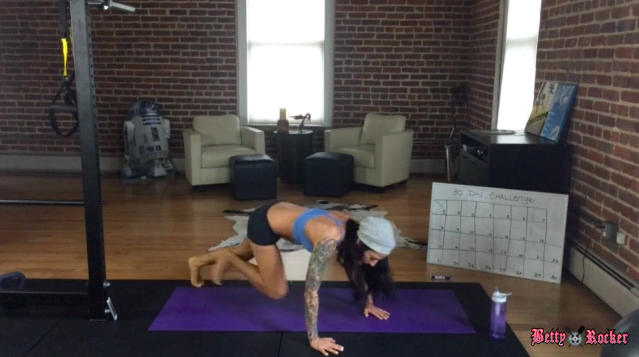 Right now I'm working through Betty Rocker's 30-day bodyweight challenge program, and it is kicking my butt in the best way. I'm treating myself to a reset button.
5. I will back off from screen time.
I've taken an online break every summer the past six years, and this year will be no different. I'm stepping away from the blog from mid-July to mid-August, and I've invited dear friends to share their words here (like I do every year).
I'm diving deeper into podcasting, and will transition to a weekly show soon. I'll start my mentoring service. I might write another e-book. I have an idea for another course rolling around in my brain.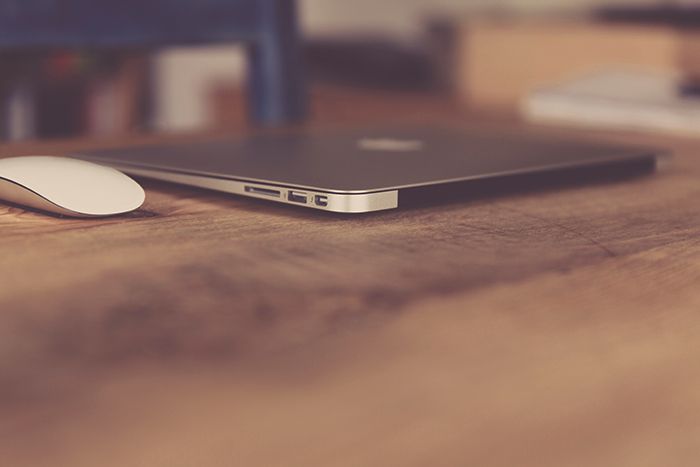 All these excite me, but I can't focus on them until I focus on my current needs. And right now, I need to consume good things. I need to read good books, get messy in the kitchen with my kids, drive to some new places, and move by body.
Right now, I need to consume before I produce.
I'll share with you soon my decluttering projects. In the meantime, I'm unapologetically going to read a book today. My soul, brain, and body need it.
How about you? Are you more in a season of producing or consuming?