If you ever find yourself making that mind-numbing drive across Ohio on I-80 (I promise the state is much prettier than the interstate leads you to believe!), consider taking a detour to spend the day in Kent. Many people know Kent only because of the tragic shootings that rattled the nation in 1970. But there is a lot more to know —and love—about this vibrant college town in northeast Ohio.
I graduated from Kent State in 2002, and have had plenty of opportunities to return since my parents still live in the next town over. Kent has changed significantly since the turn of the 21st century; in my day, its charm was more shabby than chic and its bars were considerably more seedy. About ten years ago, the city and university collaborated on a major revitalization project, building a beautiful walkway from campus to downtown and bringing in a host of new shops and restaurants.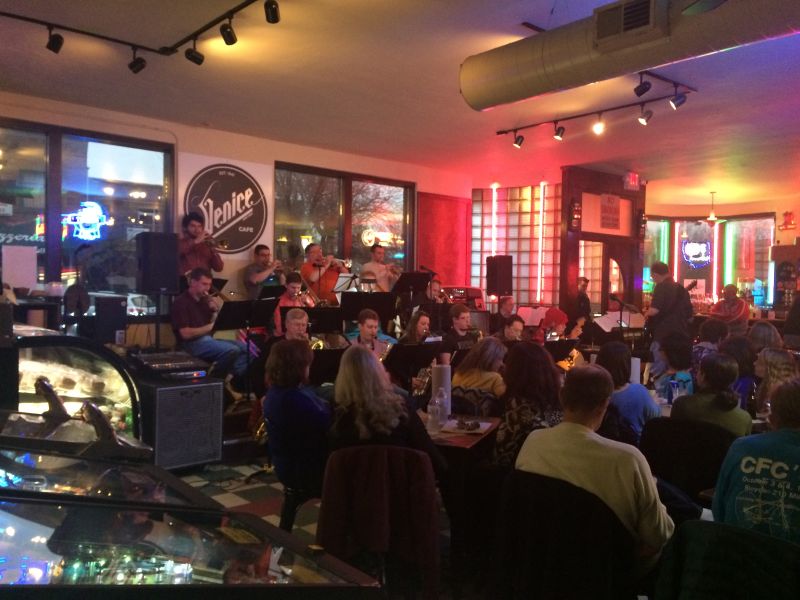 Downtown
Downtown Kent is full of fun shops. Off the Wagon is a toy store stocked with hilarities my kids can't get enough of. The Works sells a quirky and well-curated collection of various baubles, ornaments, and trinkets. Right across the street is McKay Bricker Framing. I've never actually gotten anything framed there, but their gift section is unparalleled. I'm partial to their black squirrel merchandise, a tribute to the unusual squirrel population in and around Kent.
Down the way you'll pass the Kent Stage. When I was growing up it was just a run-down movie theater, but it's been renovated into a gorgeous folk music venue. (Rhiannon Giddens plays there next month.) Stop at Last Exit Books on your way to brunch at Wild Goats Cafe. And if you can stick around until evening, nothing beats the Venice Cafe. It's own website calls it "noir-ish", and I have to concur. The last time I was there my dad's Big Band was playing on a weeknight.
Cuyahoga River
If the Cuyahoga River sounds familiar to you, it might be because it sort of . . . well, caught on fire in 1969. In the decades since there's been a concerted effort to alleviate pollution. The nearby Cuyahoga Valley National Park is breathtakingly beautiful for skiing and hiking, but Kent's waterfront river walk is perfect for a simple stroll. When I was studying writing at Kent, nearly every poet in my circle had written at least one poem about the Cuyahoga River, and it's a tradition that lives on in the River Stanzas project.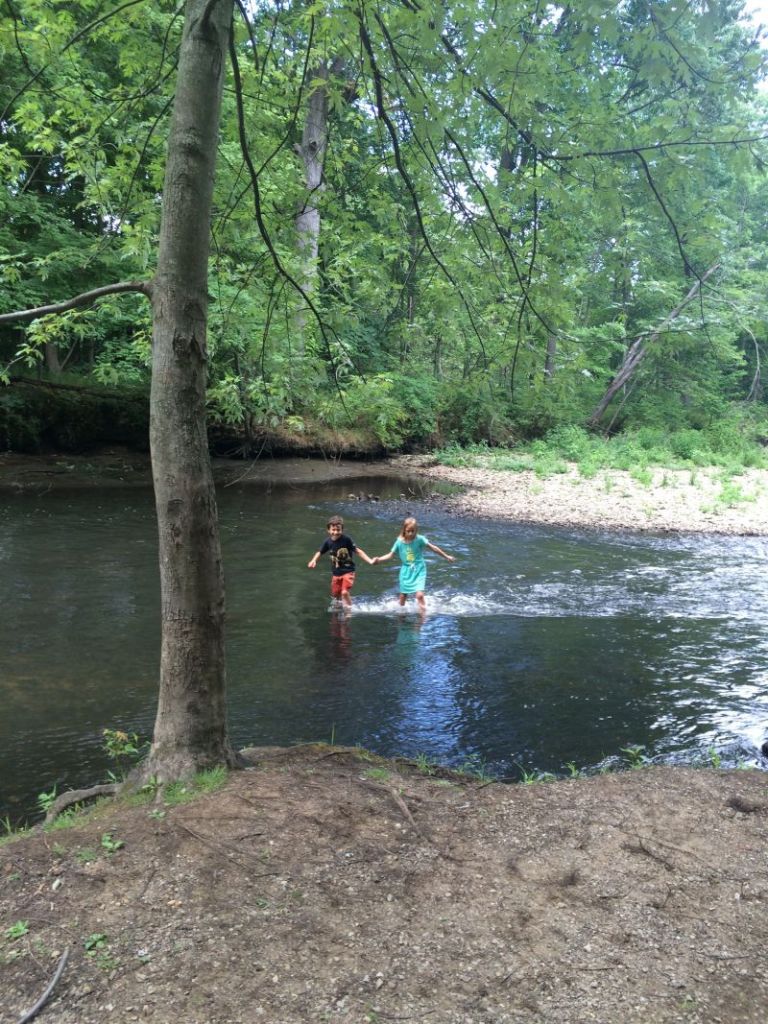 Kent State
Even if you're not scouting out potential universities for yourself or your teenager, Kent State itself is well worth a visit. The May 4th Visitors Center, located just behind the hill where four students were shot and killed by members of the National Guard in 1970, includes a remarkably thoughtful exhibit about the turmoil of the Vietnam War era. The Kent State University Museum is mostly focused on fashion—it's connected to the university's well-regarded School of Fashion Design and Merchandising.
My personal favorite, though, is the Wick Poetry Center, which is located in an actual house that was moved to campus a few years ago. The surrounding Poetry Park is perfect for quiet contemplation, and the Poet's Loft on the third floor of the house is a cozy spot to curl up and read. But the best spot is the the Maj Ragain Back Porch, named after the late poet who was a dear mentor and friend for more than half my life. Maj was the soul of Kent, and there's no better way to honor him than to sit on the porch swing with a book or a friend.
• Listen to the podcast episode about this post. And, check out other additions to our I Love This Place series.