Today's my birthday. I often write heartfelt posts about what I've learned over the past year, but for whatever reason, I'm not feeling much like it this year. Maybe it's because I've gotten kinda deep lately about my sabbatical and I need to jump in the kiddie pool for a bit? Maybe.
Regardless, to celebrate today's acknowledgment of me having circumnavigated the sun 42 times on earth, I thought I'd simply share a current Good List — it's been a few months! Then at the end, I've got a little birthday request for you.
1. A Thing
Erienne, the creator of natural beauty product line Some Call Me Crunchy, was a Literary London attendee this summer, and she gifted us with some of her favorite items. I am in love with this eye serum of hers — who knew this was even a thing I needed?
My teen daughter and I both use it, and at both our ages, this chamomile and black tea roll-on reduces undereye puffiness and our dark circles. I apply it as part of my nightly bedtime routine, after cleaning my face with oil and before moisturizing. It's a lovely treat that actually works.
(p.s. We both also use this clay mask every couple weeks, and even though we have different skin types, it works wonders for both of us — though it does leave our faces pink for several hours, which is why we use it just before bed.)
2. A Habit
A few months ago I talked about my current eating routine, and how it involves an informal form of intermittent fasting — basically, I eat two meals a day, around 11 am and around 5-6 pm. I've known for years my body feels best when I eat like this, so the take-off in IF popularity has basically given me permission to call it an official thing.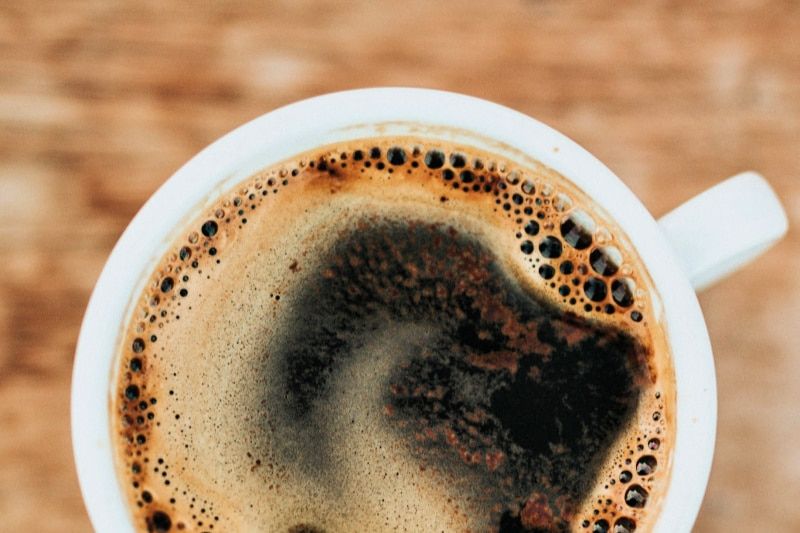 I've sipped my coffee black for almost two decades now, so it's my complete normal to put nothing in it — which is why it's bizarre to me how much I love drinking butter coffee several times a week as part of my IF routine. It's sometimes called bulletproof coffee or keto coffee, but whatever the name, it's been a great way for me to add needed healthy fat and other goodness in my body before my first true meal of the day.
These days, my butter coffee includes about 1-2 tablespoons of unsalted butter, along with a scoop of collagen peptides, a scoop of MCT oil powder, and a few drops of fulvic acid, blended with about 20 ounces of coffee. Believe it or not, it tastes delicious.
I sip this throughout my morning until my first meal, and this little routine has become a habit for about a year now. I still drink plain black coffee about 3-4 times a week, because I can't give that fully up… but it's been a lovely treat to add butter coffee to my morning rhythm (more on its health benefits here).
3. A Work of Art
There are so many good things in this category I could choose right now, but I'm gonna go with Good Omens, the Amazon six-part series that released earlier this summer. It's not for everyone, so know that if you give it a whirl: it's irreverent, it's not remotely meant to be theologically correct, and it's oh-so British — that last bit, combined with the glory that is David Tennant, is why I loved this more than I thought possible.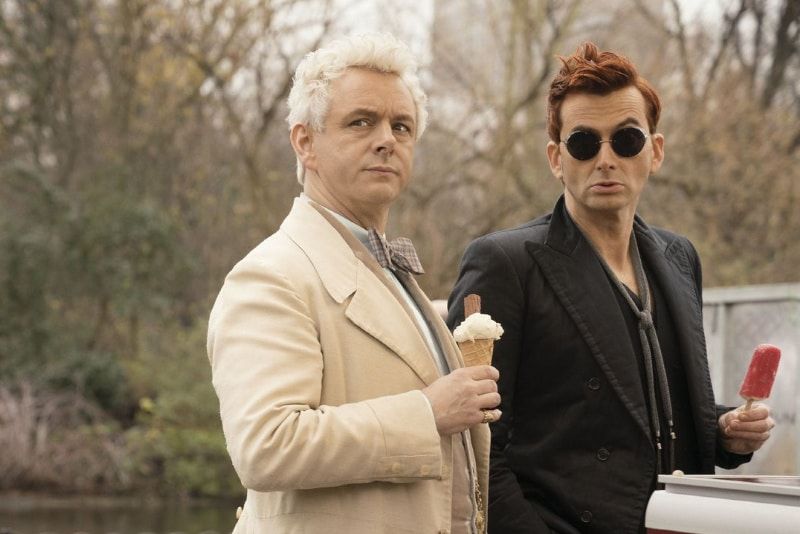 But the show is masterfully shot, fantastically written, and a fun, bizarre treat after a long day's work (great soundtrack, too). I never read the book of the same name by Neil Gaiman and Terry Pratchett, but I'm working (and laughing) my way through it now.
4. A Philosophy
Currently, I'm burning a favorite candle on my desk as I write this, and I've got a shelf-full of more waiting to be used, mostly given as gifts. A decade ago, I would have saved them for "something special," as though good candles, or hand lotion, or perfume, or chocolate should be reserved for our guests and not ourselves. But I've been embracing the idea of using the good stuff now more than ever these days.
When life is especially full, I find a simple solace in treating myself to the things I'd give someone else I love as a gift. Why not give them to myself occasionally? I'm not talking about springing for the Jaguar because I "deserve" more than my kid-littered, five-year-old Toyota, I mean the little things in life that make it sweeter: polish on my toes, a sugar scrub for my skin, and a candle flickering on a Tuesday just because.
I'm embracing this philosophy today, as a small way to say happy birthday to myself: I'll walk the few steps out my door to my neighborhood coffee shop for an iced lavender latte, I'll wear a dress just because, and hey, maybe I'll finally use that gift certificate for a massage (from Mother's Day three years ago) — because why not?
Okay, here's your gift to me: Say hi in the comments! I'd love to hear where you're from, and one little thing you're enjoying these days. Thanks, as always, for reading our words over here! I'm grateful for you.
• Listen to the podcast episode for this post