When I first started this blog, I wrote my list of favorite picture books for young children because my oldest was three. But I blinked, and just like that, she's now nine and a half. My, how time flies.
I love age nine, but it's totally pulled the rug out from under me—I feel like out of nowhere, my girl is on that cusp heading in to a (very) young adulthood, while still keeping a toe or three into little kid-hood. It's that fantastically unique phase when you want to both grow up and stay a little kid, often in the same breath. (Since we're on the subject, Megan and I podcasted about our nine-year-old girls, and she shared a great resource in the episode—I'm digging it a ton).
But honestly, my daughter's been a total gem in early tweendom so far, and it's fun having a kid with whom I can now have real, solid, enjoyable conversations. I also love that there are fewer toys and more of a simple making-the-most-out-of-life approach when it comes to play.
And also? I love that there are some downright stellar books out there for this age, books that I want to read as much as her. I'm not a huge fan of forced reading, but I do enjoy rewarding a good effort. I also like expanding her horizons.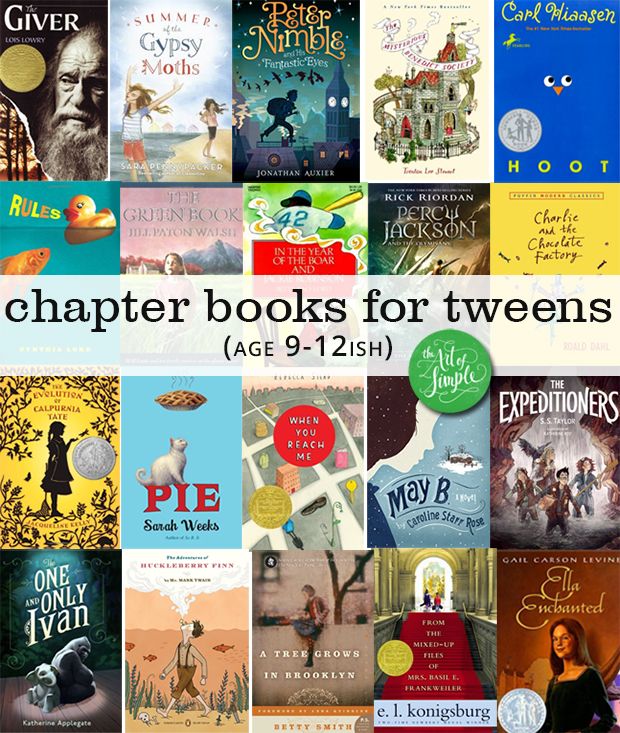 Last year I gave her a list of 20 chapter books, and told her that if she read 10 of them by the end of summer, we'd do something special (we ultimately went for a pedicure and ice cream). It was a big hit, so we're doing it again this year.
I also thought you might like to see her line-up, so here are 10 of them. This post would be a mile long if I included all 20, so I've also created a simple printable you can download listing all the books, if it's easier for you to print it and carry with you to the bookstore or library. You'll find it at the end of this post.
Summer chapter books for tweens (around age 9-12)
A note: This is for my kid who reads very well, but whose pastime of choice is climbing trees and digging in the dirt. This past year she read and enjoyed books like Harry Potter (1-5), A Wrinkle in Time, The Phantom Tollbooth, Nancy Drew, and the like. I wanted to gently push her a bit, but still allow for plenty of fun. Also, I haven't personally read ALL of these below yet, but if I haven't, they come recommended by sources I trust.
The One and Only Ivan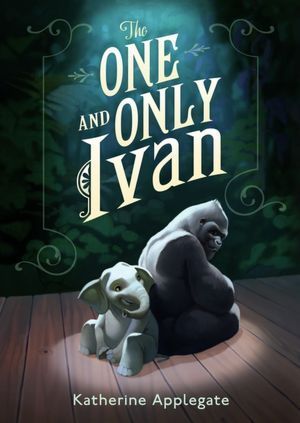 Description: Ivan is an easygoing gorilla who lives in the mall. He rarely misses his life in the jungle—he thinks about TV shows he's seen and about his friends. Then he meets Ruby, a baby elephant taken from her family, and she makes Ivan see their home through new eyes. When Ruby arrives, change comes with her, and it's up to Ivan to make it a change for the better.
Peter Nimble and His Fantastic Eyes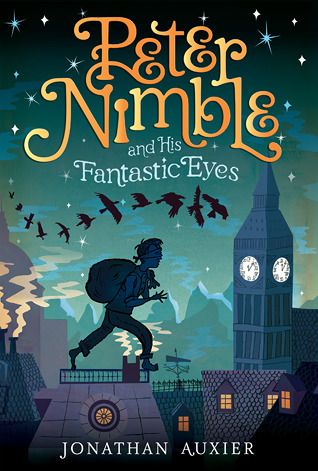 Description: A ten-year-old blind orphan who has been schooled in a life of thievery steals a box from a mysterious traveling haberdasher—a box that contains three pairs of magical eyes. Along with his loyal sidekick—a knight who has been turned into an unfortunate combination of horse and cat—he embarks on an unforgettable, swashbuckling adventure to discover his true destiny.
The Evolution of Calpurnia Tate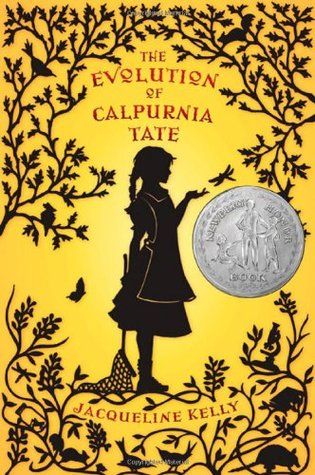 Description: Calpurnia Virginia Tate is 11 years old in 1899 when she wonders why the yellow grasshoppers in her Texas backyard are so much bigger than the green ones. With a little help from her cantankerous grandfather, an avid naturalist, Callie explores the natural world around her, she navigates the dangers of living with six brothers, and comes up against just what it means to be a girl.
(Tate + Texas? Yes, please.)
In the Year of the Boar and Jackie Robinson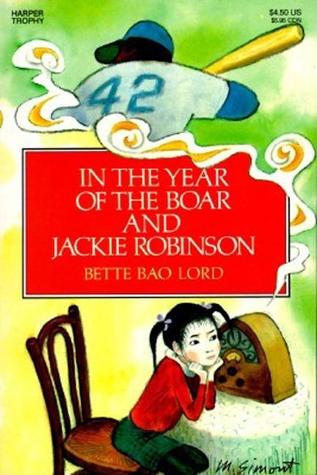 Description: Shirley Temple Wong sails from China to America with a heart full of dreams. America is indeed a land full of wonders, but Shirley doesn't know any English, so it's hard to make friends. Then a miracle-baseball-happens. It is 1947, and Jackie Robinson, star of the Brooklyn Dodgers, is everyone's hero.
The Giver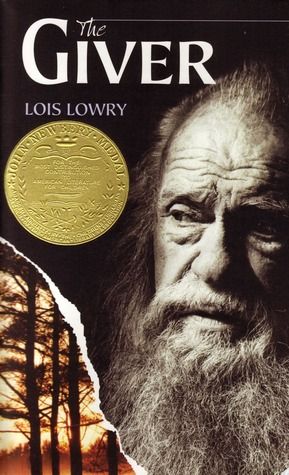 Description: Jonas' world is perfect. Everything is under control. There is no war or fear or pain. There are no choices. Every person is assigned a role in the Community. When Jonas turns twelve, he is singled out to receive special training from The Giver. The Giver alone holds the memories of the true pain and pleasure of life. Now, it is time for Jonas to receive the truth. There is no turning back.
I was blown away the first time I read this book. Would love for her to read this in time for us to see the movie together in August (anyone know if it'll be kid-friendly?).
Summer of the Gypsy Moths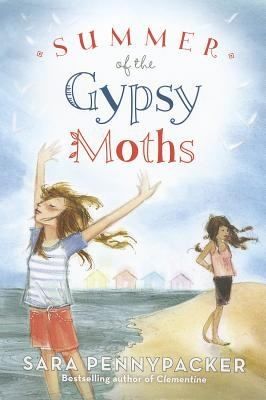 Description: 11-year-old Stella misses her (unreliable) mom, but she loves it at great-aunt Louise's house on Cape Cod. The only problem? Angel, the foster kid Louise has taken in. Then Louise suddenly passes away one morning—and Stella and Angel decide not to tell anyone. Now they have to depend on each other for survival. Now they are forced to trust each other with the biggest secret ever.
May B.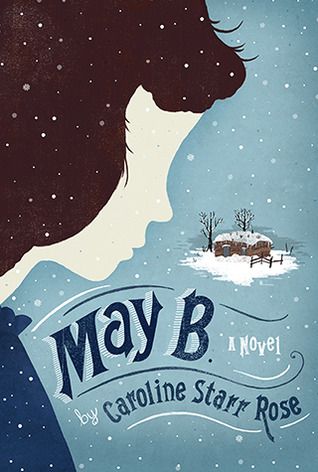 Description: May is helping out on a neighbor's Kansas prairie homestead—just until Christmas, says Pa. Then the unthinkable happens: May is abandoned. Trapped in a tiny snow-covered sod house, isolated from family and neighbors, May must prepare for the oncoming winter.
When You Reach Me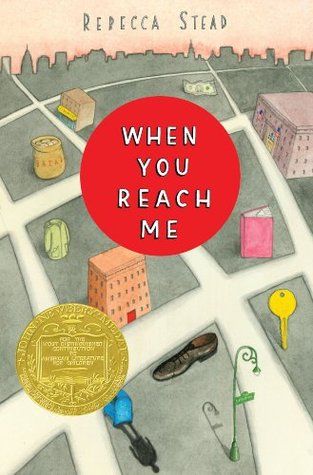 Description: Miranda and her best friend, Sal, know how to navigate their New York City neighborhood. They know where it's safe to go, and they know who to avoid. But things start to unravel. The apartment key that Miranda's mom keeps hidden is stolen. And then a mysterious note arrives, scrawled on a tiny slip of paper. The notes keep coming – whoever is leaving them knows things no one should know.
The Mysterious Benedict Society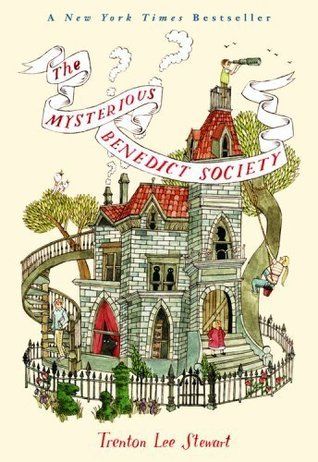 Description: "Are you a gifted child looking for special opportunities?" ad attracts dozens for mind-bending tests readers may try. Only two boys and two girls succeed for a secret mission, undercover and underground into hidden tunnels. At the Learning Institute for the Very Enlightened, the only rule is – there are no rules.
The Expeditioners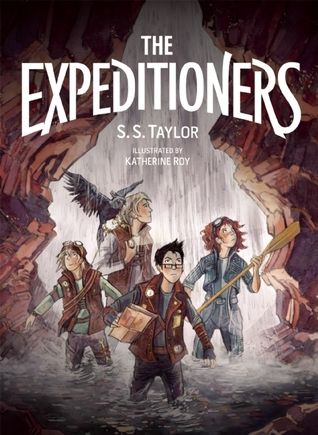 Description: Computers have failed, electricity is extinct, and the race to discover new lands is underway. Explorer Alexander West has just died under mysterious circumstances, but not before smuggling half of a strange map to his intrepid children. Why are so many government agents trying to steal the half-map? What powerful secrets does it hold? And where is the other half? It's up to Alexander's children — the Expeditioners — to get to the bottom of these questions, and fast.
Our full list also includes Charlie and the Chocolate Factory, Hoot, From the Mixed-Up Files of Mrs. Basil E. Frankweiler, Ella Enchanted, Rules, Percy Jackson, The Green Book, Pie, A Tree Grows in Brookyn, and The Adventures of Huckleberry Finn.
Head here to download the PDF of all 20 books on the list.
What are your summer reading plans?
Disclosure: I have included affiliate links.