"One of the really fascinating things about music is that technically—in a very literal way—it doesn't exist. A painting, a sculpture or a photograph can physically exist, while music is just air hitting the eardrum in a slightly different way than it would randomly. If you were a space alien trying to define music, you would define it as humans manipulating the way in which air molecules hit someone's eardrum. Somehow that air—which has almost no substance whatsoever—when moved and when made to hit the eardrum in tiny subtle ways—can make people dance, cry, have sex, move across country, go to war and more. It's remarkable that something so subtle can elicit profound emotional reactions in people."  
—Moby
I was raised on music. My parents met in the elevator on the way to band practice, so my very existence is inextricably linked to saxophones. My dad continues to play baritone sax to this day, and throughout my childhood I spent many midsummer nights at outdoor jazz concerts, the sound of cicadas drowned out by Satin Doll and Begin the Beguine.
My dad's record collection was bereft of rock & roll, but my mom loved Ritchie Valens and John Denver. She took us to see the Beach Boys and New Kids on the Block, and even tolerated my brief DC Talk bender, breaking her strict absolutely-no-concerts-on-school-nights rule to take me to see their double-billing with Michael W. Smith.
I grew up with the notion that music, like books, was worthy of time and money and passion. It's no surprise that I became an avid music fan as an adult, and that my husband and I continue to invest in both recorded music and live concert experiences. I've seen everything from Crosby, Stills, Nash, and Young to Florence + the Machine, spent Saturday night staying up late to see the SNL musical guest and Sunday morning lined up for the House of Blues Gospel Brunch.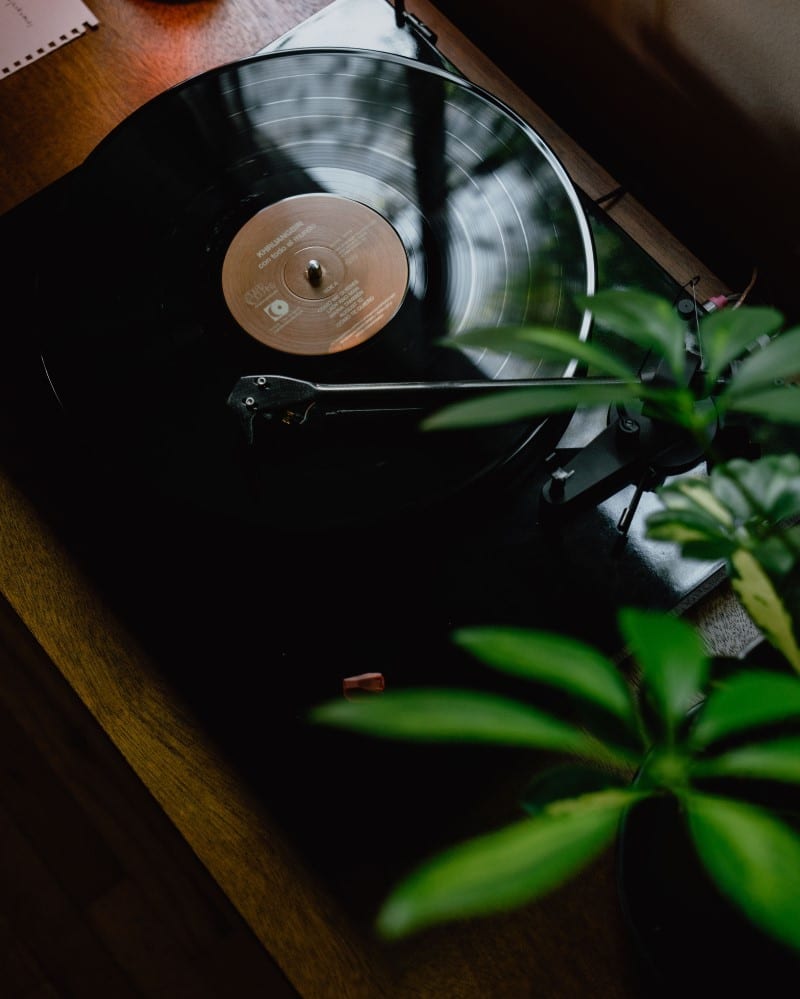 I've lost count of how many times I've seen my favorite band play live, but I know that my daughters have seen Over the Rhine in concert three times (plus one in utero show each). Last month we road-tripped to southern Ohio to attend the Nowhere Else Festival, a celebration of music and arts hosted by Karin Bergquist and Linford Detweiler of OtR. I wouldn't take my kids to just any music festival, but as Carrie Newcomer—one of the other featured acts—said, this was like a "Festival of Nice People." Loads of other kids were there, free-of-charge and free to roam and wander between the meadow and the music tent.
My girls loved every minute, and I loved witnessing them love every minute.
We make music in our household, too. I urge my girls to noodle at the piano after they diligently practice the songs assigned by their teacher. We are counting down the days until our younger daughter gets to pick out her instrument for band or orchestra. (Her big sister is a percussionist, through and through.) We sing silly songs at home and sacred songs at church, and our very favorite thing to do when all the cousins are together is to make up "Jimmy Fallon/Roots" style arrangements of pop songs, even the smallest kiddos able to able to shake the tambourine with panache.
We don't listen to everything from Mozart to Aretha because research shows exposure to music stimulates brain development. We don't diligently practice scales because playing an instrument strengthens mathematics and spatial reasoning skills. We fork over the money for concert tickets and piano lessons because, despite Moby's admission that music doesn't technically exist, music is everything. Music is connection, beauty, praise, lament.
Music is the soundtrack for a life well lived.