S ay what you will about Facebook, it does serve at least one purpose really well: it affords us the ability to keep up with worldwide friends like we've never before. And lately, I've been keenly aware just how spread out my dearest friends are.
This spring trip of ours, traveling all over the country (just a few months before we travel around the world), has landed us in the kitchens of some of our absolute favorite people. Over cups of coffee or bottles of beer, we've kicked back on couches watching our kids play, hearts brimming to overflow with affection for these kindred spirits.
But… these friends are spread out all over.
Kyle and I have joked how easy it is to wish we were always somewhere else, assuming there is the place where we'll find true community, true camaraderie, true roots. With all our driving, it's easy to feel left out, to forget that Chad and Myquillyn (North Carolina) don't exactly hang out all the time with Ted and Annie (New York), just because they're all on the east coast.
It's easy to forget that the grass is greener where you water it.
Our lesson this spring has been this: creating community, digging deep into people's lives and finding real kindred spirits, doesn't just happen. It's hard work wherever you live, and it takes active cultivation, fertilization, and pruning. It takes being a friend.
No matter where we live, we all have to work at friendships. And in my late thirties, I think I'm finally understanding that.
This is why as much as I thrive on change, relish in travel, and passionately love exploring other cultures, I'm eager to get home to our small town in central Oregon. Because I want to get back and cultivate those friendships. I want to water my grass. To use an overused cliche, I want to bloom where I'm planted.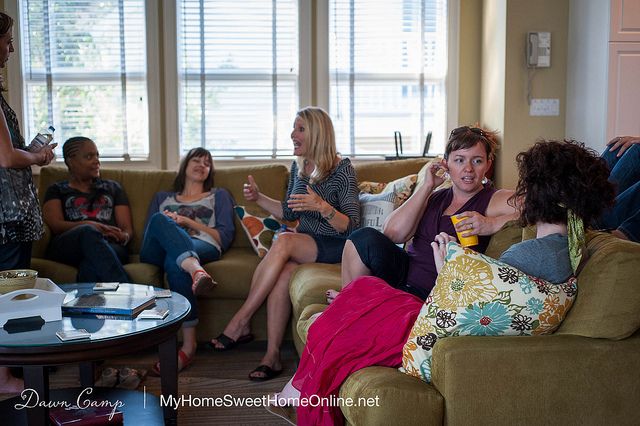 There are great people in my town, I've learned, and I want to invest deeper in those friendships I've enjoyed the past few years. I'm finally starting to find peace with where I am, no matter how long we live there.
(Maybe I'm finally becoming more of a grownup.)
Last year, a few of us sipped coffee at a favorite downtown coffee shop for our town's (in)RL. If I'm honest, I'll admit that I wasn't jumping up and down to go, because formalized, "official" gatherings aren't really my cup of tea. But guess what? I actually really enjoyed it. And I'm going to go again this year. (And I'm speaking, too.)
Because there's something special about getting to know the people in real-live 3-D right around you, and not just the friends on Facebook you already know oh-so well. There's something right and true and amen about rolling up our sleeves and doing the hard work of friendship.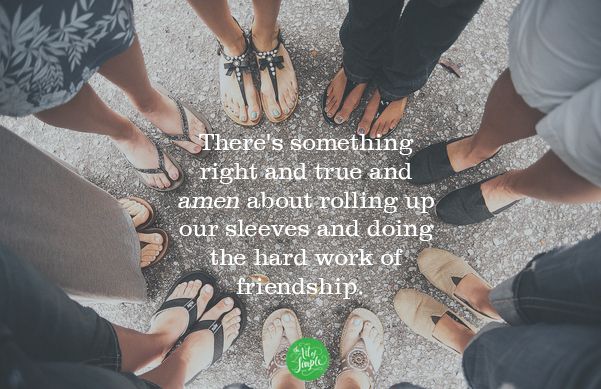 (in)RL is April 25-26 this year, and it's absolutely, completely free. You should go, too (register here). Created by (in)courage, a community site where I'm a contributor and have grown to love like my own, is a home for any woman who wants to be known. And there's something pretty cool about a website helping you make friends in your own backyard.
So yeah… let's all be grownups and cultivate real friendships, shall we? Let's admit that it's hard, but also admit that the hard work is worth it.
Because in all my travels, I've come to learn that home tends to be the place where there are people I love.
All photos by Dawn Camp