I'm so stoked about this month's addition to our I Love This Place series! If you listened to this week's podcast, you'll know how much I drool over Bavaria. Contributing writer Robin Dance shares about her time living there, and why she grew to love it so much. Ready to pack your bags like me? -Tsh
Until 2012, I believed Fairyland existed only in fairytales. That year I learned I was wrong.
If you've been following The Art of Simple for some time, you might recall 2012 was the year my husband accepted a job that required training in Germany. Though we recognized this as a mid-life gift, we never guessed it would be magical, challenging our worldview perspective and changing us for the better.
We lived as expats in Burghausen, a tiny town that straddles the Austrian border—45 minutes northwest of Salzburg and an hour east of Munich. Imagine Sound of Music and you'll "see" Burghausen; with the Alps always in view and castles dotting town after town, the entire region is fairytale-esque.
On Burghausen's must see landmark:

Burghausen Castle, the military installation for which the town is named. Though I had opportunity to visit Neuschwanstein, the spectacular castle after whose design the Magic Kingdom's Cinderella's Castle was influenced, most Bavarian castles we saw were utilitarian, more typically purposed for a town's protection (at least in days gone by).
Measuring 1051 meters, Burghausen Castle is the longest castle in the world. The castle stands guard over the Altstadt (Old Town), and though she might not be pretty, she's pretty impressive.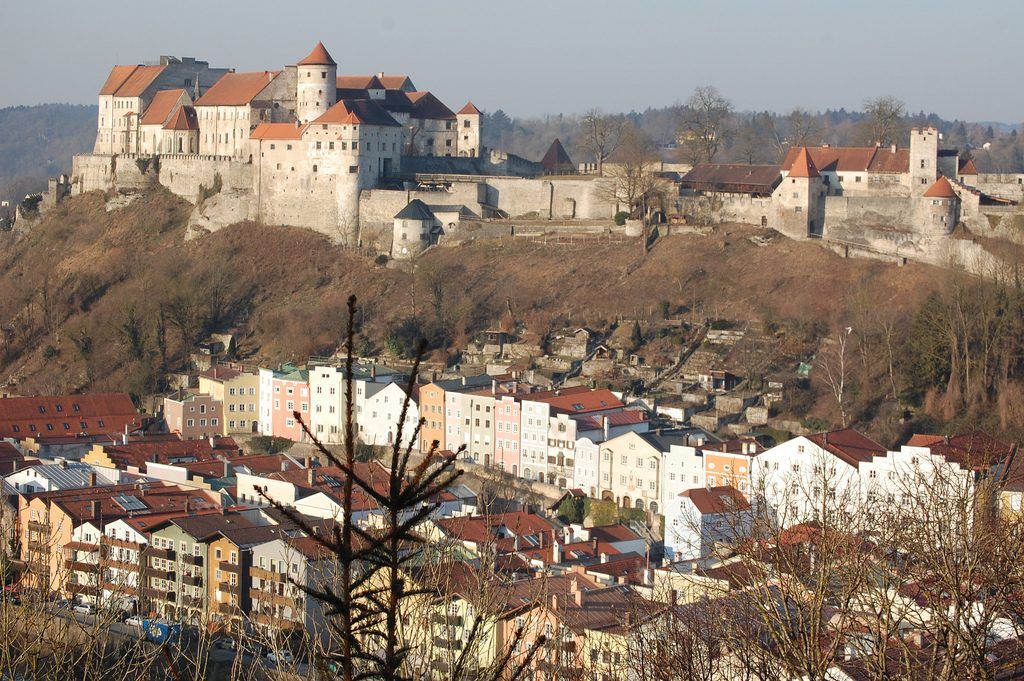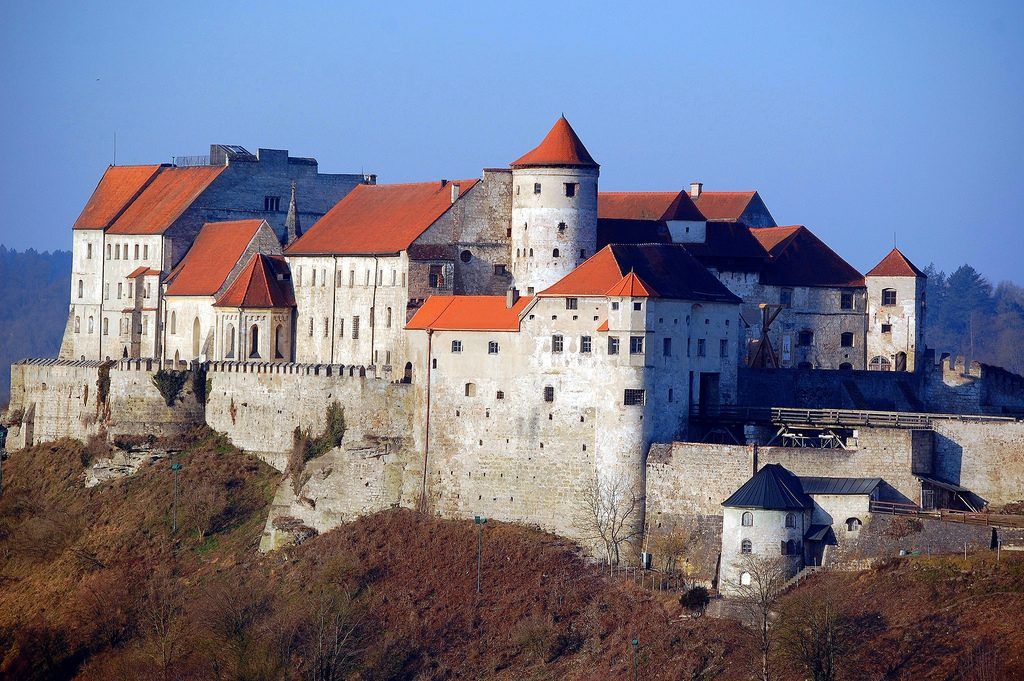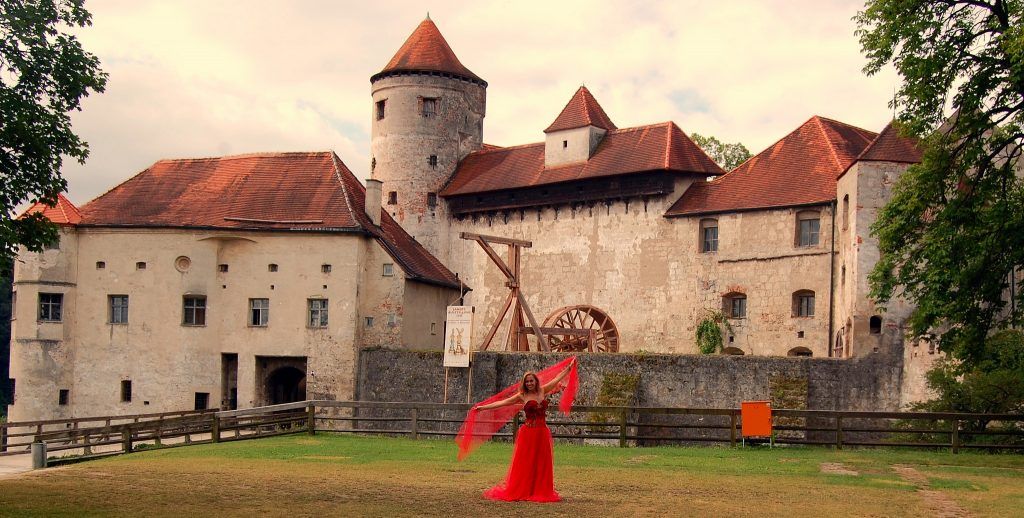 On eating out with family or friends:
Oddly enough, my favorite restaurant was Porto Cervo, a small Italian restaurant overlooking the Salzach River, but I rarely ate Italian; my go-to meal was grilled salmon, roasted potatoes and grilled veggies.
It tasted like home and their tiramisu was killer. For German fare, we liked Gaststätte Post or Klostergasthof Raitenhaslach (schnitzel is always a safe order). The Altstadt Café, also overlooking the Salzach was my favorite place for coffee and/or dessert.
On Burghausen's attitude, demographic and style of its residents:

I've often described Burghausen as a German Mayberry; from the day we arrived, we found it to be incredibly friendly and accommodating.
I was shocked when I wondered into a shop and a lady, overhearing me talking to the owner about my son, asked me if I was Tad's wife! She also worked for my husband's company, but as a translator, so somehow she put two and two together and figured out who I was. Ute quickly became a friend of mine, and her son, Julien, became a friend to my son.
We arrived when temperatures were below freezing, and we were surprised to see people of all ages out walking or riding bikes regardless of the weather!
Due to the town's size, you can get anywhere by bike, and truly, it's the best way to learn the town.
Another aspect of Bavarian charm is tradition; they have a lot of pride in country and hometown history; they celebrate with some type of festival every other weekend it seems, too.
Residents take their recycling seriously, and it's unheard of to waste gas by cranking your car to let it warm up. In the year we were there, I saw maybe two trucks, no minivans in town, and no gas-guzzling SUVs. Then again, fuel is more expensive than in the States.
On a morning or afternoon entirely outdoors in Burghausen: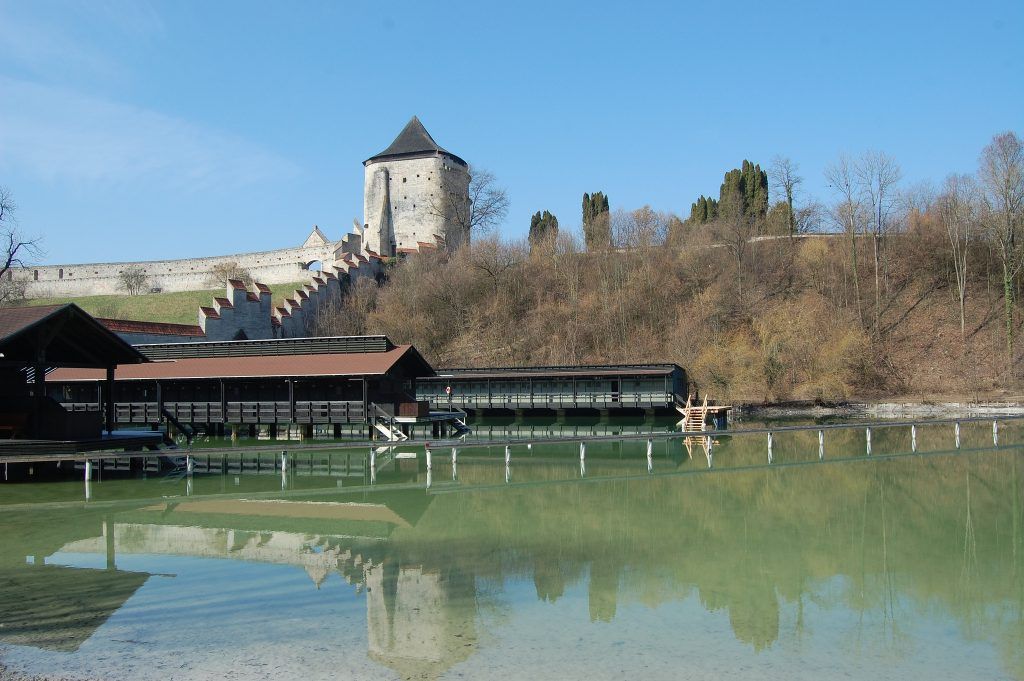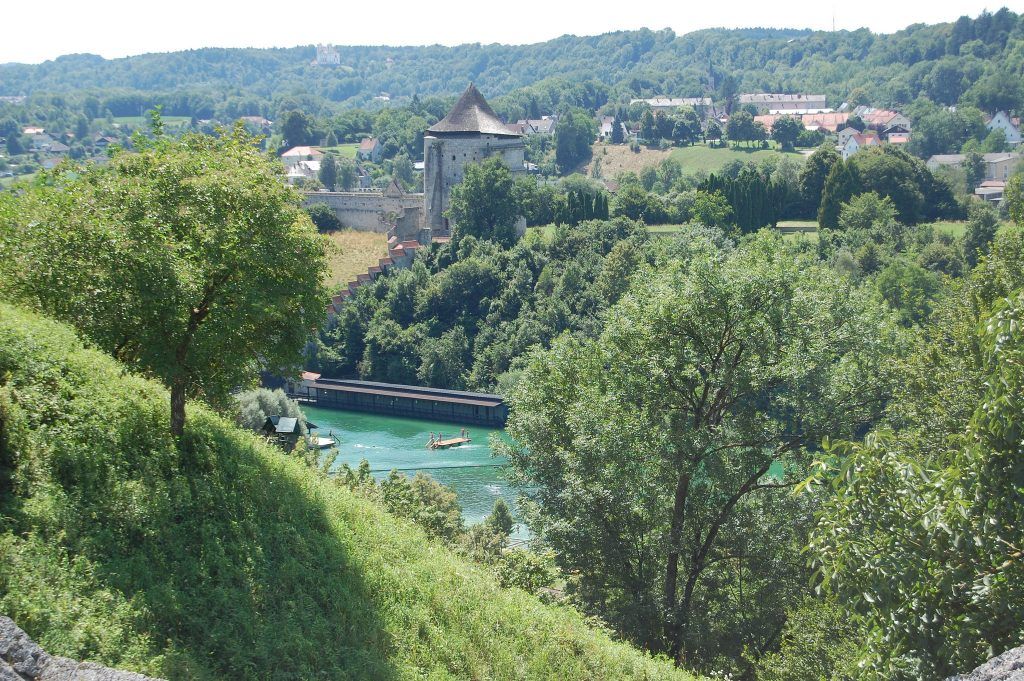 In Burghausen and all of Southern Bavaria, you want to be outdoors.
Even in the winter, restaurants have tables set up outside with warm blankets tossed over the backs of chairs, and when it's warm, if there's an outside option, no one is inside.
A wonderful way to spend the day would be to start with coffee at the Burg Café in Altstadt (the Old Town/think downtown), then walk through the Gruben, an alley off the old town dotted with shops and restaurants.
From there you could walk through a small park to the Wöhrsee Lake that sits between the castle and old town. There's a nice trail to hike around the lake and castle, and the views are special just about everywhere.
For the afternoon it would be fun to hop a local train and ride over to Munich (about $10). There, you could wander around the city's much bigger old town and see a lot of incredible architecture, stroll though Marienplatz and see the famed Rathaus-Glockenspiel, then stop at the well-known Hofbräuhaus for a beer and sausages…or even just listen to the Oompah band.
After lunch, you can walk to the English Garden, where, if you're lucky, you'll find surfers. You'll also want to find the Chinesischer Turm (Chinese Tour) and people watch in the adjacent beer garden.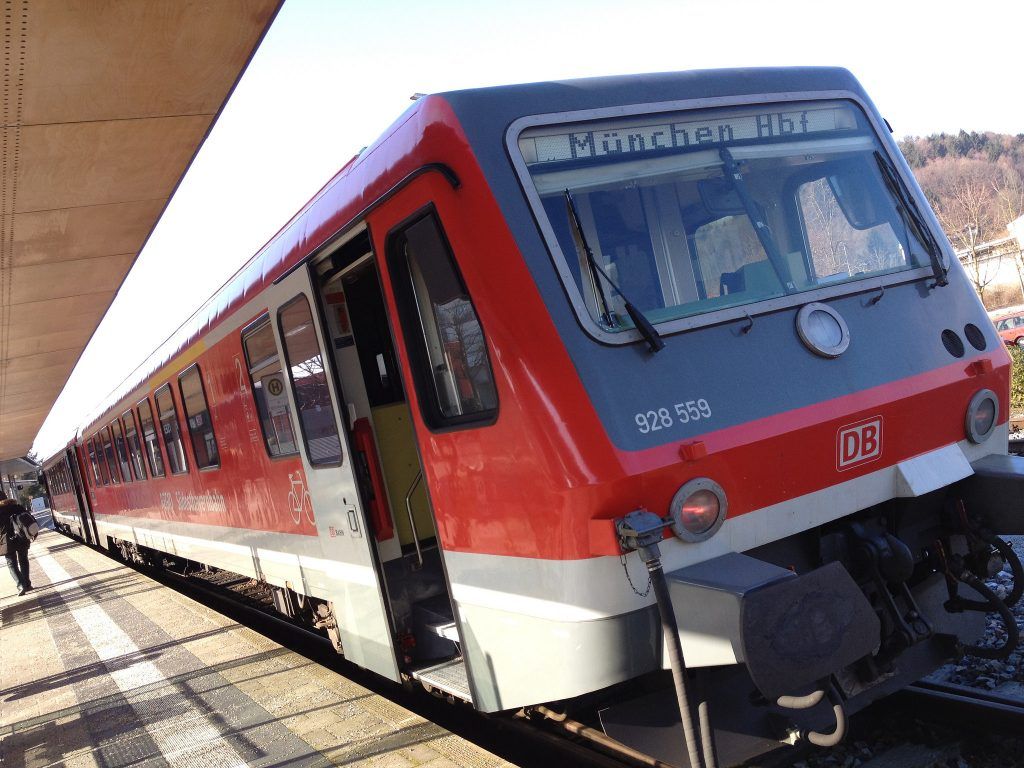 On spending $20 in Burghausen:

About a 10 minute drive from Burghausen is Altötting where you'll find the best little thrift shop on the planet. It's similar to a Goodwill Store in the states, but, boy howdy, did I find treasures! I picked up several tea sets for family members and beautiful wine glasses and decorative plates; I don't think I ever spent $20 at a time….
On a great holiday to spend here:

Christmas!! And that can even mean, late November.
Why? The Christmas Markets! It was fascinating to discover the beauty and charm of small towns in Germany. Prior to living there, we thought big city touring was the end-all, be-all.
But after visiting Berlin, Paris, Prague, London, and Munich – visiting these familiar European cities is like driving a state or two over – we really appreciated the calm, manageable pace of smaller towns.
Each one has holds architectural treasures, and many host their own Christmas Markets. The thing about Germany is you can always count on a certain amount of kitsch, and there's no better place than these famed holiday markets.
You'll also find lots of homemade items, holiday foods, and glühwein (hot mulled wine),  a must when it's so cold out.
On sharing a favorite memory:

In a year of a heap of favorite memories, it's hard to choose one. Since many of them took place outside of Burghausen itself, I'm choosing one from my shortlist in our Mayberryesque-German hometown: Burgfest.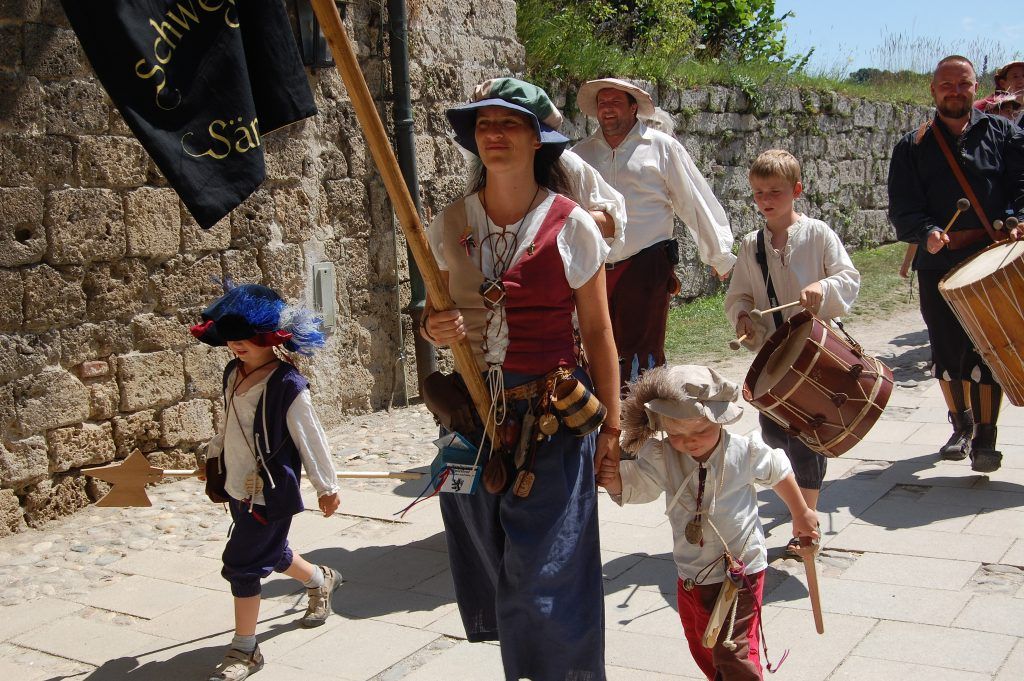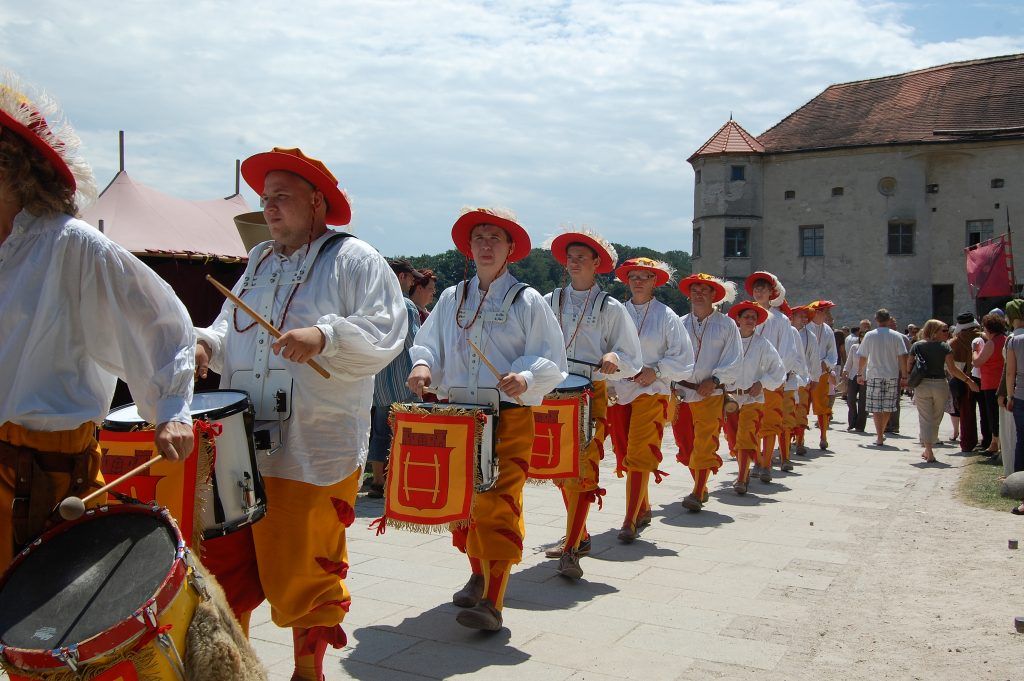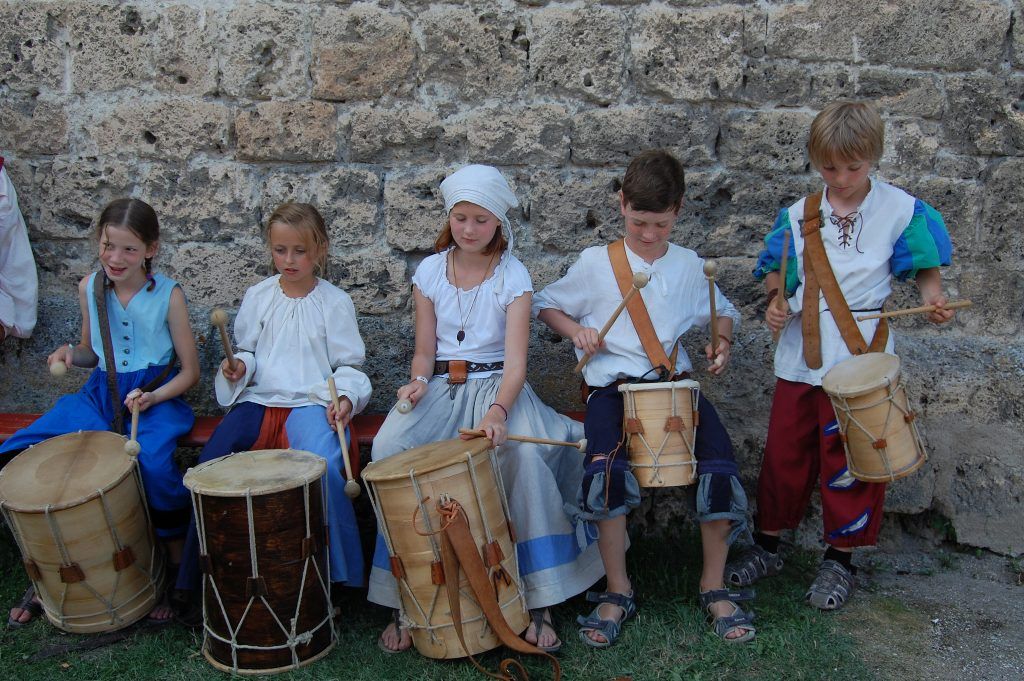 Usually held the second week of July, Burgfest is a castle festival intended to boost tourism. Townspeople dress in medieval costumes and there are dozens of vignettes depicting former times set up on castle grounds (remember, Burghausen has the longest castle in the world so there's plenty of room).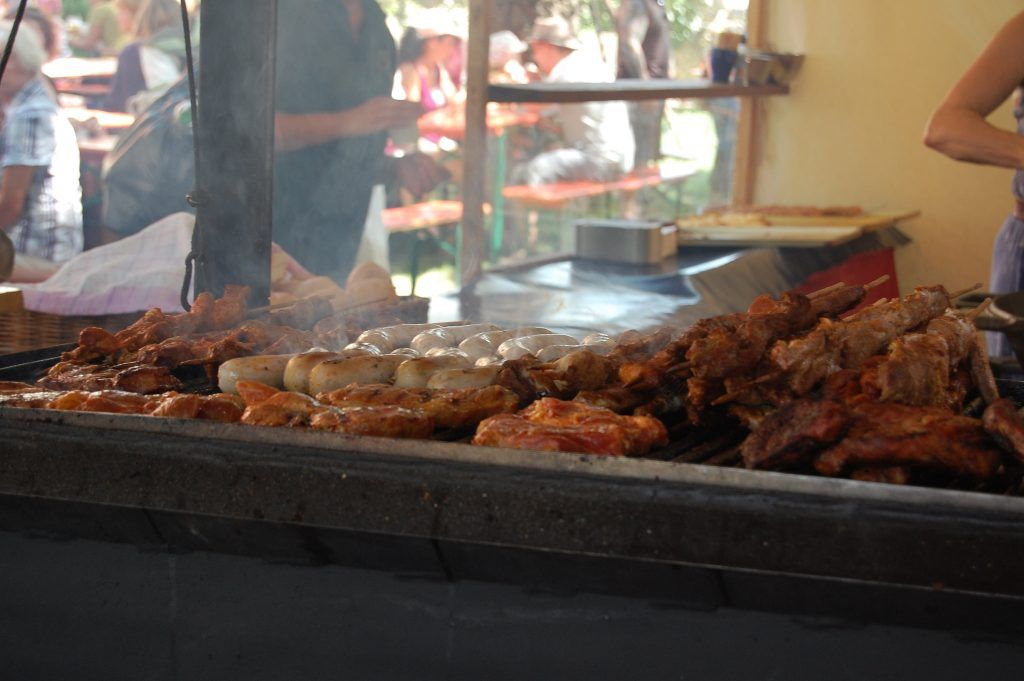 Why it ranks as a favorite memory?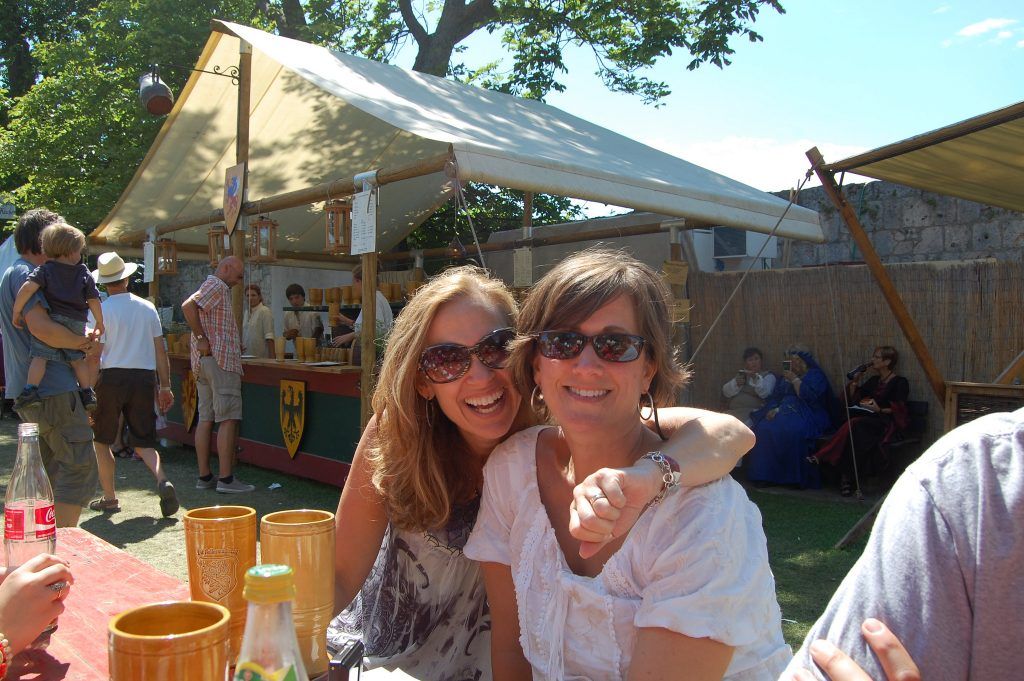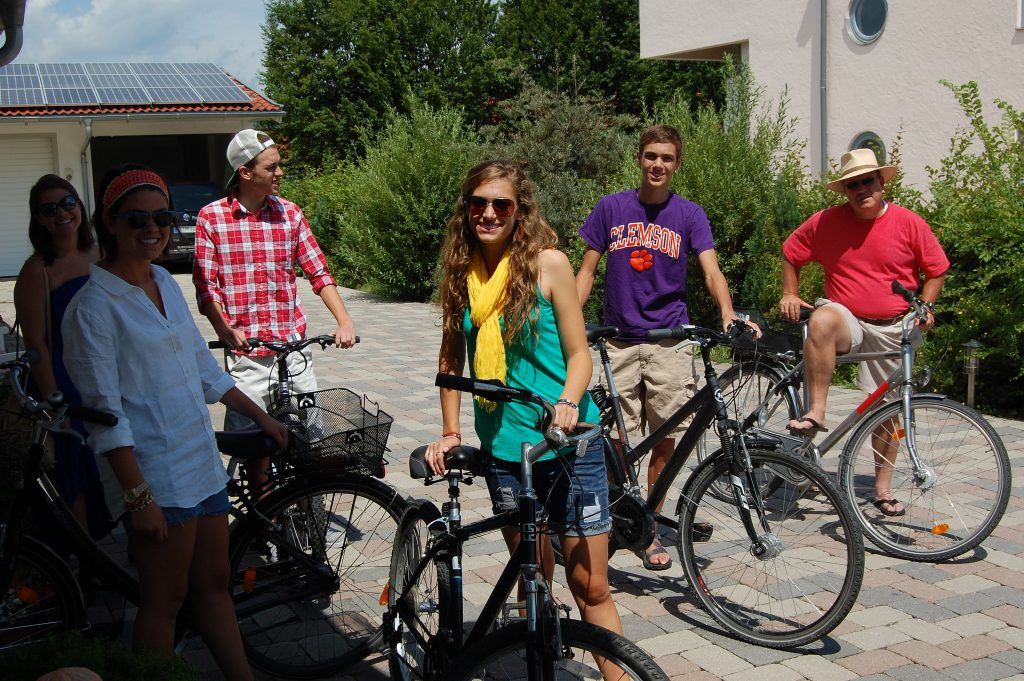 Not only were our three children there to visit, my sister and her family had come during summer vacation. That, coupled with a colorful cast of characters made it unforgettable. If you're thinking about a visit, Burgfest is a fantastic time to come!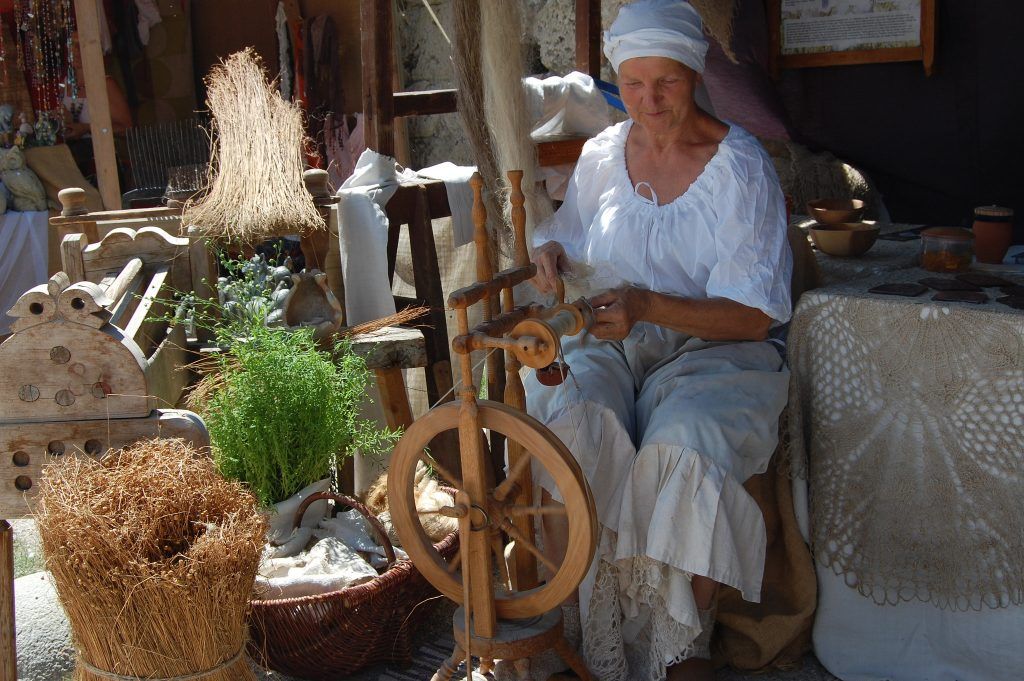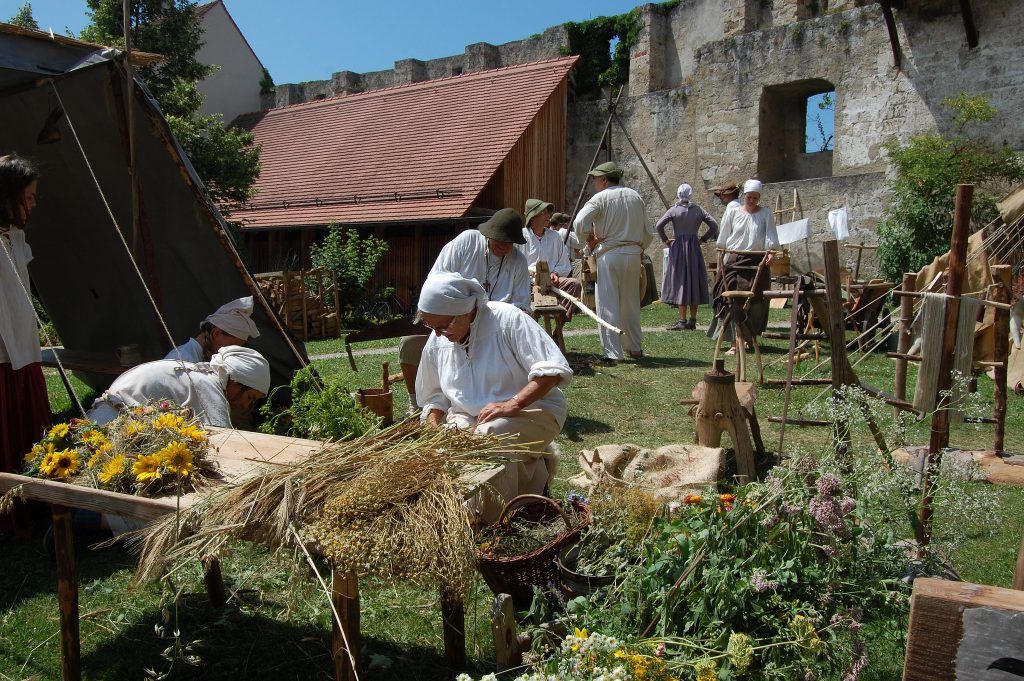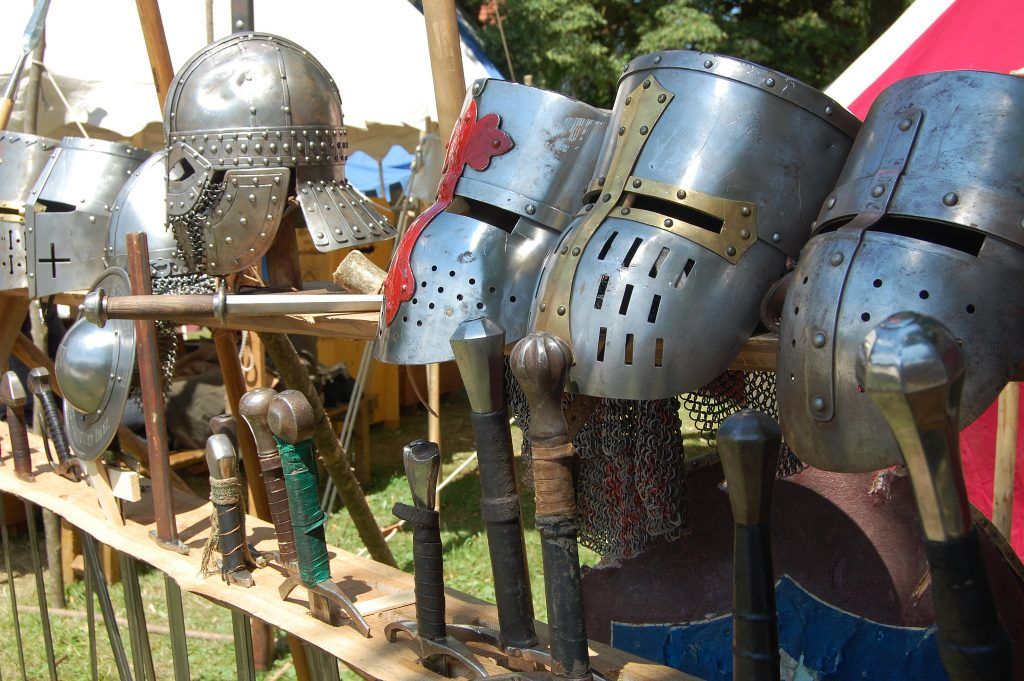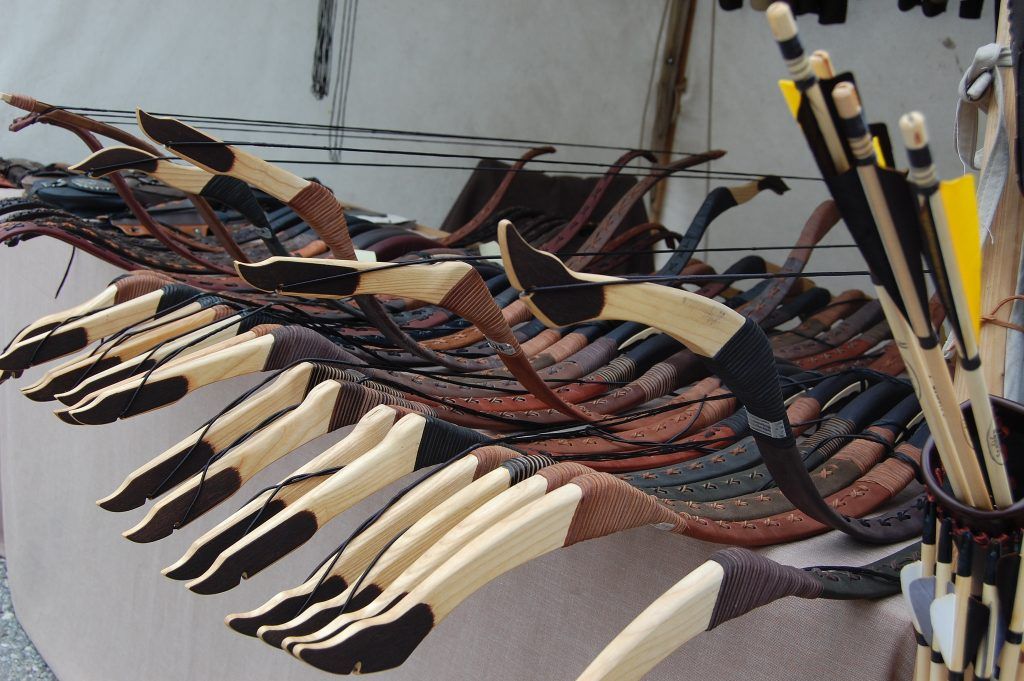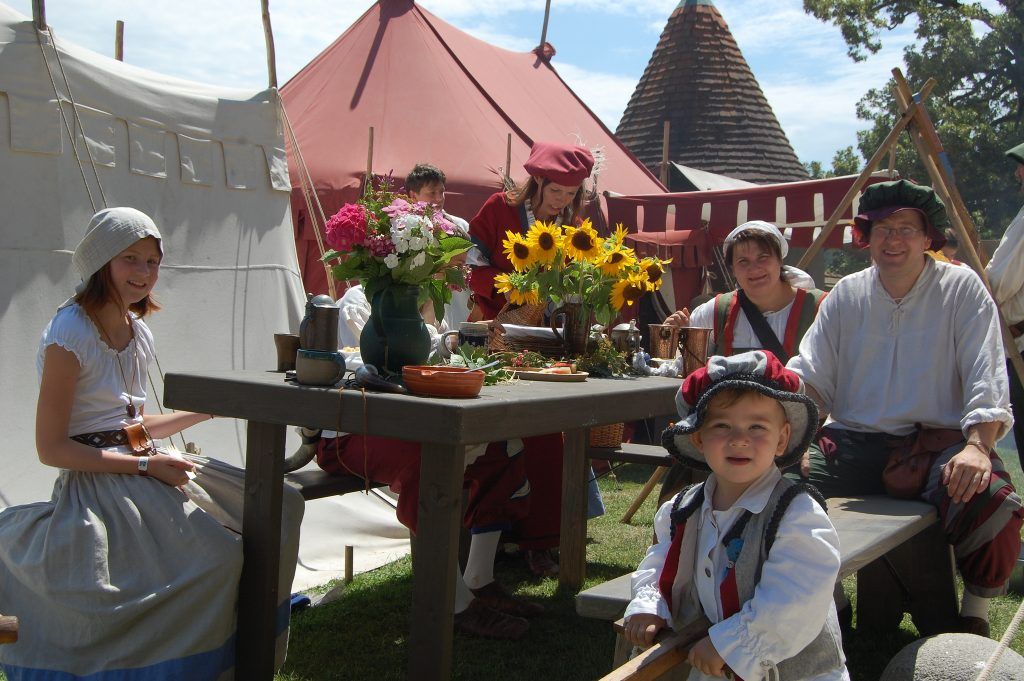 p.s. – Other highlights in our I Love This Place series: Austin, Canmore (near Banff), Encinitas, San Diego, Chattanooga, Beirut, Little Rock, and Chicago.