Of all the places I've lived, Asheville, North Carolina is home.
It's probably because I was born there, but I think it's more than that.
The Asheville area is where both sets of grandparents decided to dig in roots and raise their families. My parents were born there, met in grade school, became high school sweethearts, got married, and lived there until 1977.
It's home. My husband and I have said it will most likely be the place where we'll "retire."
My parents moved back to Asheville in 2000, and now we visit them every chance we get.
When's the best time to visit?
In my opinion, any time. Yes, it's in the mountains, but the weather in Asheville is pleasant all year.
Yes, even in winter.
Most of the tourists visit during the fall and it is spectacular. The colors of fall take my breath away.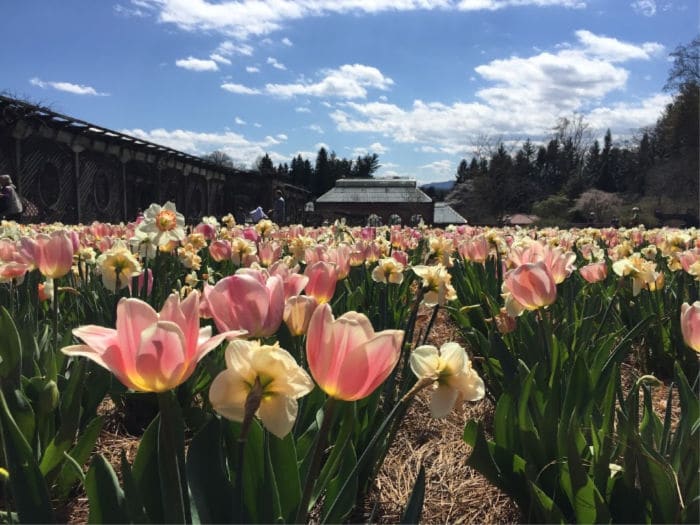 What's the most obvious must-see place to visit?
The Biltmore House and Estate. Don't miss spending a day here. It's worth the price.
It took six years to build George Vanderbilt's 250-room French chateau "country home." It was finished in 1895.
Our family spent a day at the Biltmore a few years ago and we were in awe the entire day. The house, the architecture, the gardens, just driving through the estate—it's all stunning.
We happened to be visiting during spring, so the tulips were blooming.
Where's a favorite place of yours to eat out with family or friends?
• 12 Bones, it's a lunch-only place Tuesday through Saturday. They do have carry-out available for later in the day. Every time we visit my parents in Asheville, one of our meals has to be from 12 Bones. We usually order carry-out from their Arden location because it's close to their house.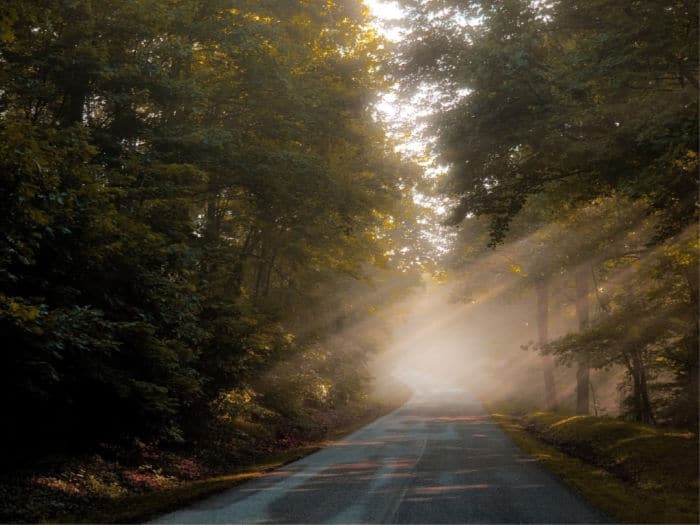 If you spent a morning or afternoon entirely outdoors here, what would you do?
Go for a drive on the Blue Ridge Parkway.
From US 25 in Asheville, drive south on the Parkway for about an hour and have lunch at the Pisgah Inn at mile marker 408.6. The panoramic views are stunning, and the food is good too!
Another option for a day trip would be to drive north on the Parkway to Mount Mitchell at mile marker 355. Mount Mitchell is the highest point east of the Mississippi River. There are several hiking trials you can access there if hiking is your thing. Or you can just enjoy the views from the easily accessible viewing platform.
Make sure to check the weather and the Parkway's website for road closures before you go. It is a two-lane, curvy mountain road and driving on it can be a bit tricky sometimes.
Tell us about a great store here.
My absolute favorite place to go in Asheville is the Antique Tobacco Barn. I guess it's technically not a store, but it's so much fun to roam around for a few hours.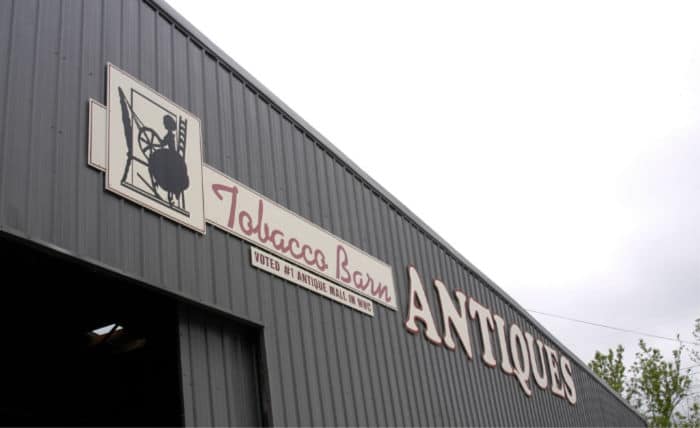 If you love books, stop by Malaprops Bookstore & Cafe and if you love to roam a store filled with fun things visit the Mast General Store.
Share a personal favorite memory of yours that happened in this place.
Just about every memory I have of Asheville includes family.
My parents, grandparents, cousins, and now my own family.
We have all grown up here even though we've lived in different places at times.
My grandparents taught me how to fish here, and my parents taught my kids how to fish. There's a church in a small town a few miles away from Asheville that has an annex named after my paternal grandfather.
I am drawn back to Asheville, and it comes from deep roots and the love of a time when things were simple.
---
p.s. – Other highlights in our I Love This Place series: Austin, Canmore (near Banff), Bavaria, Encinitas, San Diego, Chattanooga, Beirut, Little Rock, Chicago, Nozawa Onsen (Japan), and Louisville.